Religious Freedom Battle in Indiana Exposed A Dangerous Truth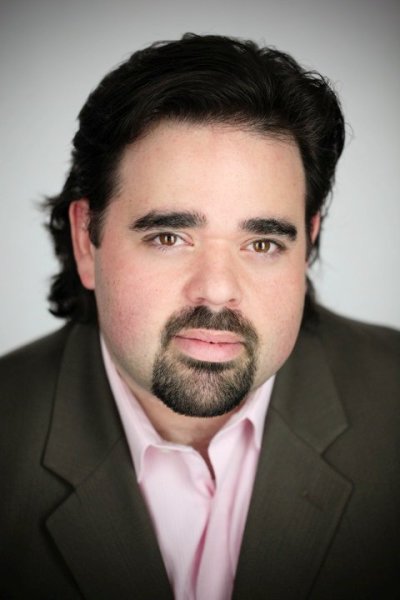 The opponents of the Religious Freedom Restoration Act in Indiana were loud and organized. They received support from media, and from major money players like Salesforce and Apple. Aggressively, and without apology, they moved their narrative on RFRA and forced a "fix" that, in essence, guts the law's original intent. They won the battle, and they are happy. And, in the process, exposed their new view on freedom, equality and acceptance.
Jonah Goldberg is right. Liberal Fascism is very real.
Words like fascism, in today's America, end conversation before it can really begin (the same is true for words like totalitarianism, despotism, authoritarianism and absolutism.) But how else to explain the response we have witnessed on RFRA other than, "...a system...having complete power, forcibly suppressing opposition and criticism, regimenting all industry, commerce, etc.?"
Consider Memories Pizza. The owners (a father/daughter team, both devout Christians,) when asked by a local TV affiliate their thoughts on RFRA and if they would service a same-sex wedding, said they approved of RFRA and (shockingly?) "No;" They would not provide service for the wedding, but people who were gay could, of course, eat in their establishment.
The response from the anti-RFRA crowd wasn't, "We disagree with you." The response wasn't, "Fine. We'll take our business elsewhere, and tell our friends not to eat here." The response was to destroy their online reputation, threaten to burn down their establishment and to threaten their very lives for not agreeing with this newest doctrine of diversity.
Alix Bryan, a social media director for a CBS affiliate in Richmond, VA, reported a GoFundMe page - built to raise money for the owners after they were forced to close due to repeated threats of violence - for fraud. She had no proof of any fraud, but reported the page anyway, as she put it, "...just in case."
That's not fascism?
This violence against Memories Pizza is seen as fun by the vocal opponents. (Alinsky was clear; a good tactic is one your people enjoy!) And it is violence. Threatening to burn down one's shop for their religious beliefs is violent. The activists who focused their vitriol on Memories Pizza might as well have been carrying signs that read "We Don't Want Your Kind Here!"
You know what they mean by "Your Kind." We all do.
Usually, when these articles are written, there is a moment when the author introduces the well-scored caveat, as in, "Now, no one is saying ALL those opposed to RFRA are violent." That would apply here. I was opposed to Gov. Pence signing the bill and was vocal about it.
I was opposed because you cannot fix a cultural problem with legislation. The problem? You cannot say "No" in America.
The act of saying, "No" - No, I can't make that cake for you. It goes against my religious beliefs. No, I can't take those photographs. I don't feel comfortable doing that. No, I can't provide you service X,Y, or Z because I disagree with it - is no longer allowed in America.
Saying "No" in America makes one a bigot, a racist, homophobic, a sexist, a misogynist, the devil, a villain, a hater, and an extremist. I wouldn't be surprised if RFRA supporters were called terrorists. (As opposed to actual terrorists, who get special deals to continue their nuclear program.)
The ability to say "No" is the difference between a free person and a slave. Slavery offers no chance for choice, and no ability to make decisions. Being told what to think - under direct threat of violence - is slavery. Can there be any doubt?
If a person is unable to say "No," how, then, are they free?
Is it only slavery if the crack of the whip comes across your back and not your mind?
As the violent anti-RFRA crowd has shown, they're not just going for the mind. They'll burn down your shop and threaten your family if you don't comply.
CRACK!
In Washington State, a florist was forced to provide flowers to a same-sex wedding, though it wasn't against her religious beliefs. The court costs could wipe her out, and close her business.
CRACK!
I highly doubt it was the intent of the violent anti-RFRA crowd to shine such a powerful light on their new fascist way (or is that old fascist ways?) They probably thought that they would get loud, get the media, use their shame tactics and get their desired result.
But, like all villains in classic comic book style, they couldn't control their vitriol nor their vitriolic membership. It turns out that the anti-RFRA crowd loves violence and intimidation, and they've traded in their rainbow shirts for ones in varying shades of brown.
It is they - fellow Americans! - who want you to fall in line with their beliefs and their ethos; to do what they say is moral and decent, like stifling free speech and threatening business owners who may disagree. And they will leave you alone, if you just tell them what they want to hear. Don't. Say. No.
CRACK!
Can Americans think, act and believe for themselves without violent reactions? Can Americans disagree with an idea without being labeled and assaulted for it? Do Americans - black, white, Asian, Hispanic, Christian, Jewish, Muslim - have the right to say no?
Are we not born that way?
The anti-RFRA crowd, and their supporters, are now aligned (if not themselves engaged,) in violence against others to achieve total compliance. Call it fascism or totalitarianism. Call it terrorism, or tyrannical. The facts prove this true. It is real. And it must be fought.
Tony Katz is a radio talk show host, writer, public speaker and cigar enthusiast. His show can be heard on 93.1FM WIBC in Indianapolis, and at TonyKatz.com.