Religious Persecution Worsening Worldwide; What Is Trump Doing Differently? Tony Perkins Responds
Sponsored by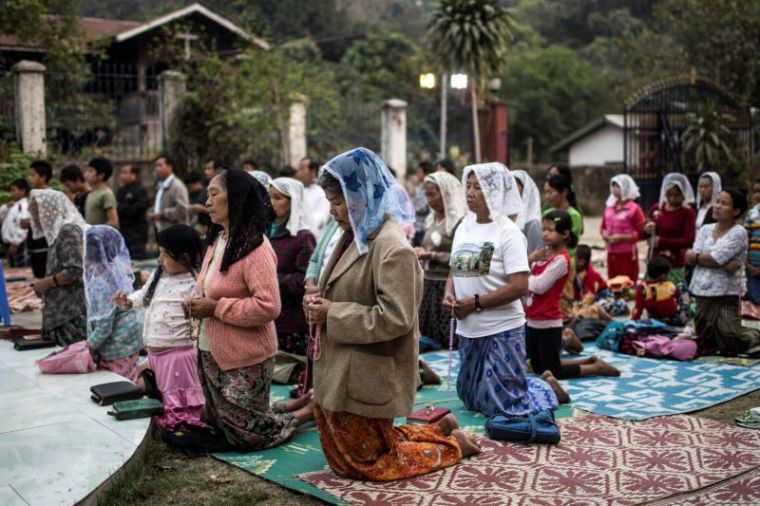 Despite ever-increasing awareness of religious freedom atrocities around the world, gravely affecting the lives of millions of Christians and other minorities, there is a major problem — persecution is getting worse.
The U.S. Commission on International Religious Freedom noted such in its 2018 Annual Report, released in April, just weeks before Family Research Council President Tony Perkins was appointed as the bipartisan body's newest commissioner at the time.
Persecution watchdogs and humanitarian groups have deemed the rise in killings, imprisonment, torture, rape, and other crimes that religious minorities suffer around the world as unacceptable, but what can the United States and the Trump administration do differently to bring about real hope of improvement?
Plenty, according to Perkins, who participated in a June 15 phone interview with The Christian Post.
Perkins said that, in the face of worsening persecution gripping different regions and nations, President Donald Trump is taking unprecedented steps to prioritize religious freedom with other governments, and is actively bringing back America to its foundations of protecting minorities, no matter who and where they are.
As evidence, he pointed to Trump's recent meetings and talk on human rights with the leaders of countries where Christians, and other minorities, face extreme violence and persecution, such as Nigeria and North Korea.
The USCIRF's newest commissioner insisted that the meetings, while receiving conflicting media coverage, have already brought positive developments.
Perkins said that despite the severe challenges ahead, he's "very optimistic" that those on the commission will "rise above political partisanship" and unite on the extremely important issue of religious freedom.
Below is Perkins' Q&A with CP, where he explains how the Trump's administration is fighting for global religious freedom differently from previous administrations; USCIRF's hopes regarding some of the most pressing persecution issues; and whether there are some extreme cases where diplomacy simply cannot work.
The interview has been edited for clarity:
CP: How big of a concern is it that the latest USCIRF report seems to recognize that awareness of persecution is rising, both in the public eye and by the government, and yet religious freedom abuses are worsening?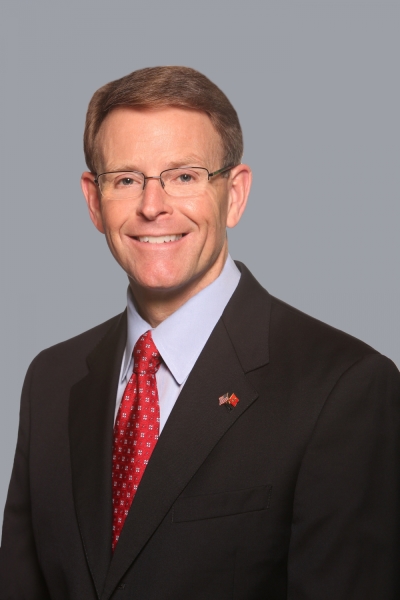 Perkins: That is true. I think, in part, the reason we have seen for this unprecedented rise in religious persecution, and not just in Christian persecution, is that our government has not placed a priority on religious freedom, either domestically at home with policies, or abroad. That is changing under the present administration.
Next month, Secretary of State Mike Pompeo is holding, to my knowledge, the first-ever ministerial calling-in for diplomats to discuss the importance of religious freedom. That is unprecedented. It is going to be widespread, it is going to be global; I think about 80 diplomats are being invited to this ministerial.
That will send the message that America is placing a priority, as it should, on religious freedom. I communicated with him (Pompeo) as he was taking over this post, and he said that religious freedom was going to be a priority.
So while I think that awareness will continue to grow, I think that what you will also see now is that there is going to be a decrease [in persecution]. I think it is going to take some time, but I think you are going to begin to see a growth in the respect and the understanding of religious freedom around the world.
CP: What has the U.S. government been lacking when it comes to responding to persecution?
Perkins: I work on policy on a daily basis, and in this context, these are my views, and not necessarily the views of the commission.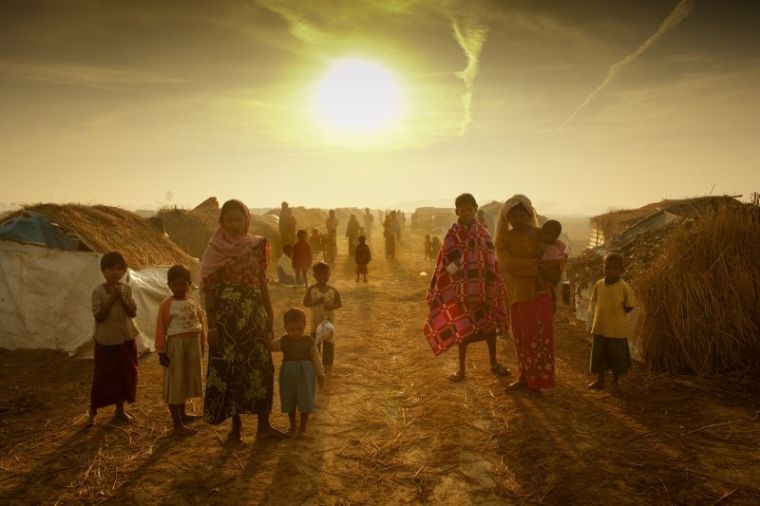 I think historically looking back, the U.S. government has in many ways adopted either indifferent or hostile positions toward religious freedom here at home. We have seen a lot of this play out in our court system, now with the recent [Supreme Court] case like the Colorado baker (Jack Phillips) or the HHS mandate. When we as a country make religious freedom a secondary priority, that sends a signal to tyrants and terrorists abroad that America doesn't care about religious freedom.
That is changing, and this administration is making it very clear that religious freedom is a priority, both domestically and abroad.
I think what we have seen in the past is that there were other issues — abortion rights, LGBT rights, that eclipsed the universal human right of religious freedom, which was outlined in the Universal Declaration of Human Rights of 1948.
I think with this administration, we are actively returning back to what had been [a government more oriented toward this priority], but with a renewed zeal. I think that those religious minorities — Sikhs, Muslims, Christians, Jewish — whatever they may be that are being persecuted in their native land, have reason to have hope. I do believe that help is on the way.
CP: How has President Trump responded differently to religious persecution issues compared to previous administrations?
Perkins: We saw examples of it recently when he met with the President of Nigeria (Muhammadu Buhari) and he brought up specifically the persecution of Christians, maybe not directly at the hands of the government, but with government indifference.
He was criticized by some in the media for bringing up a specific religious issue. I think within 72 hours of that meeting, the Nigerian president dispatched troops to some of the troubled spots. There clearly is an effect.
We know from the president's own statements, and I know from my communication with the Vice President (Mike Pence), that President Trump was going to bring up discussion about human rights with (North Korean leader) Kim Jong Un, and we know subsequent to that summit, that Trump addressed the issue of human rights and religious freedom.
This president is making religious freedom a priority, and that is not something we saw in the previous administration. He (former President Barack Obama) was even reluctant to declare what was happening in Iraq a "genocide."
CP: Some North Korean defectors have asked why Trump praised Kim Jong Un at the historic summit on June 12 in Singapore, given the latter's persecution of citizens and many Christians. Can you understand their concerns?
Perkins: I certainly respect their views and their concerns, I understand that. They clearly see it from a different vantage point. I completely, 100 percent respect their concerns.
From my vantage point, I know President Trump, I know the priority he is placing on this, I also know that he is a negotiator. Some of the things that are being said and are done are being viewed from that stand point, of setting up continued negotiations.
CP: Persecution watchdog groups have said that North Korea must drastically improve its human rights record, such as shutting down its political prison camps where hundreds of thousands of people are subjected to severe abuses, rather than all the focus falling on just denuclearization. Is that a realistic hope for the future based on these negotiations?
Perkins: I think so. I think the president discussed this in his private conversation with Kim Jong Un. I have not spoken to the president subsequent to his meeting, but prior to the meeting I did speak with the vice president. This president will follow through on North Korea.
USCIRF has never been allowed into North Korea, we have never been given that opportunity. Part of our appeal to the administration is to make sure that the Ambassador-at-Large for International Religious Freedom has access to North Korea.
There is going to be a process, it is going to take time, but I do feel that it can happen. Will it? I don't know. But I think it is very possible that it can, and I feel that this administration is very committed toward that.
CP: Turning back to Nigeria, in 2018 the country has seen a massive increase in the deaths of Christians at the hands of Islamic radicals, with hundreds being killed each month. Is the Nigerian crisis becoming one of the main areas of concern for USCIRF?
Perkins: I think it is clearly a concern for the Trump administration, as the president has already indicated. And I believe the ambassador is currently focusing on Nigeria, and USCIRF, our role is to monitor these countries and make recommendations to the State Department, to the president, and to Congress.
We are going to be going deeper into some of these troubled regions, in regard to [advocating for] change in some of these systematic religious persecution problems.
I am very optimistic that as a bipartisan, unified commission, working with an administration that is acknowledging and pursuing the priority of religious freedom, we are going to be able to address some of these troubled regions in the world.
CP: Given the intense, genocidal-campaigns some organizations, such as the Islamic State terror group are carrying out, is it possible to say that diplomacy, negotiations and peace talks are sometimes not enough to tackle persecution?
Perkins: We're dealing with ISIS in another way. The U.S. military has ISIS on the run, and this administration has pledged [to completely defeat the terror group.]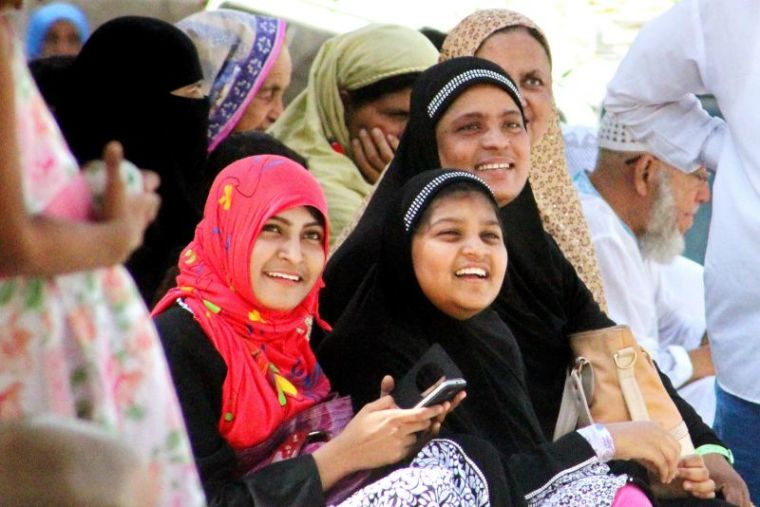 In the vast majority of cases, diplomatic discussion [can reduce persecution], and that's the role of USCIRF — to make recommendations on how we can achieve that.
For instance, Egypt is currently listed under USCIRF's list of countries of particular concern. I met in my private capacity last fall with [Egyptian President Abdel Fattah] el-Sisi, and the Protestant [leaders], also the Islamic leaders, and I was amazed at their desire to pursue religious tolerance and coexistence. There are issues there for the Coptic Church, but I do think that Egypt could become [a place of] hope for religious tolerance between Islamic and Christian believers who can live in peace.
I am not overly idealistic, but based upon their leaders there, the commitment and the actions they have taken, [there could be reason for this hope.]
President Sisi's administration helped rebuild some of the Coptic churches that were destroyed [in terror attacks] and attended the funerals of Coptic Christians. He has expressed in terms of actions and in his desire to build this broader understanding of religious freedom. I think we need to look for partners like that where we can develop trust and understanding of religious freedom.
CP: Where does the U.S. government draw the line on dealing with threats through diplomacy, and recognizing that some cases, like ISIS, are too extreme for negotiations?
Perkins: Well, I think when you're talking about state actors, ISIS is a non-state actor. I understand they have talked about their Caliphate as a geographical [entity], but it's not recognized. So first of all, you are dealing with terrorists, and not state actors, which is much more difficult.
Even when dealing with rogue nations, like North Korea, the sanctions that were put in place [proved effective], and talking with China was clearly very helpful. In many cases, diplomacy does provide a good [option].
CP: Despite all the challenges, what are some of the main reasons to be hopeful that religious freedom can improve for Christians and other minorities going forward?
Perkins: We have seen movements, like in Saudi Arabia, where there has been a greater recognition of human rights. Saudi Arabia has been a significant factor in terms of states that have failed to recognize religious freedom, but there is an opening there.
As Trump's administration places a priority on religious freedom, that communicates openly to [other] leaders. They have taken note of the Trump administration, and so they are going to want to be in good standing with the U.S.
How [we distribute] foreign aid makes a big difference. Through the military support that we can provide, America can say, "religious freedom is a top priority for this nation," and it can cause other nations to adjust their priorities on human rights. Not every nation — it is not a cure-all for every problem — but I do believe that there is going to be a significant shift, and that the world's persecuted minorities have reason for hope.