Trump Announces Release of 3 Christian Prisoners in North Korea, Will Personally Greet Them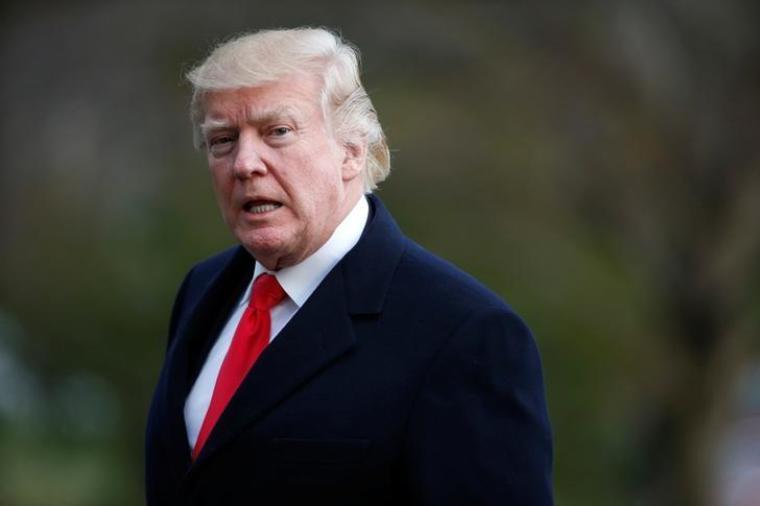 President Donald Trump announced that the three American Christians being held in North Korea have been released, vowing to personally greet them when they arrive back on American soil.
"I am pleased to inform you that Secretary of State Mike Pompeo is in the air and on his way back from North Korea with the three wonderful gentlemen that everyone is looking so forward to meeting. They seem to be in good health," Trump wrote on Twitter Wednesday morning.
"Secretary Pompeo and his 'guests' will be landing at Andrews Air Force Base at 2:00 A.M. in the morning. I will be there to greet them. Very exciting!" the U.S. president added in a follow-up tweet.
Pompeo had traveled this week to meet with North Korean leader Kim Jong Un and secure the release of the prisoners, Kim Dong-chul, Kim Hak-song, and Tony Kim, all who had been held on various charges relating to espionage and their Christian faith.
Kim Dong-chul was sentenced to 10 years of hard labor after his arrest in 2015; Tony Kim was detained in April 2017, while Kim Hak-song was arrested in May 2017.
Trump added that Pompeo had a "good meeting" with Kim. He also announced that the date and place for his historic summit with the North Korean leader have been set, though he did not share specifics.
The release of the American prisoners comes amid hopes of warming relations with the North Korean regime, which only last year had threatened America with bombings.
Trump and Kim are expected to meet either late in May or in June and talk about North Korea rolling back its nuclear missiles program, potentially in exchange for sanctions relief.
Activists such as Suzanne Scholte, who chairs the North Korea Freedom Coalition, have warned that unless Kim shows with actions that he is willing to improve the human rights conditions in his country, there should be no negotiations.
"I would not sit down and talk with him until some of those things are demonstrated," Scholte told The Christian Post in an interview in April.
"Stopping the torture and detention of people. Stop persecuting people for religious faith. If they would end that, those would be some signs" of good faith, she added.
Persecution watchdog group Open Doors USA, which lists North Korea as the worst persecutor of Christians in the world, said that the release of the three prisoners is a "positive step," but more work is needed.
"To keep progressing, this first gesture of goodwill must now be followed by further actions to address the long-running, systematic human rights abuses that still plague the people of North Korea. Building on this positive development, we must continue to advocate for the release of political and ideological prisoners among the estimated 250,000 North Koreans in Kim Jong Un's prison system," said David Curry, president and CEO of Open Doors USA, in a statement Wednesday.
"We must continue to call attention to the 50,000 Christians who have been detained in these interrogation centers, prison cells and work camps. And we must continue to work toward religious freedoms for the estimated 300,000 North Korean Christians who must practice their faith under threat of harassment, imprisonment and even death."
Curry urged the Trump administration to push Kim to allow the Red Cross and the United Nations Council of Inquiry to visit the country's labor camps, in order to gain transparency into how hundreds of thousands of people are being treated.
"While the freedom of three American prisoners is a fantastic start, let's acknowledge that Kim has not yet ushered in freedom for all. Don't let these recent positive developments be perceived as the celebratory end of the freedom work in North Korea, and instead let it mark the beginning," Curry warned.