Republican Bill Cassidy Defeats Democratic Incumbent Mary Landrieu in Louisiana Runoff Election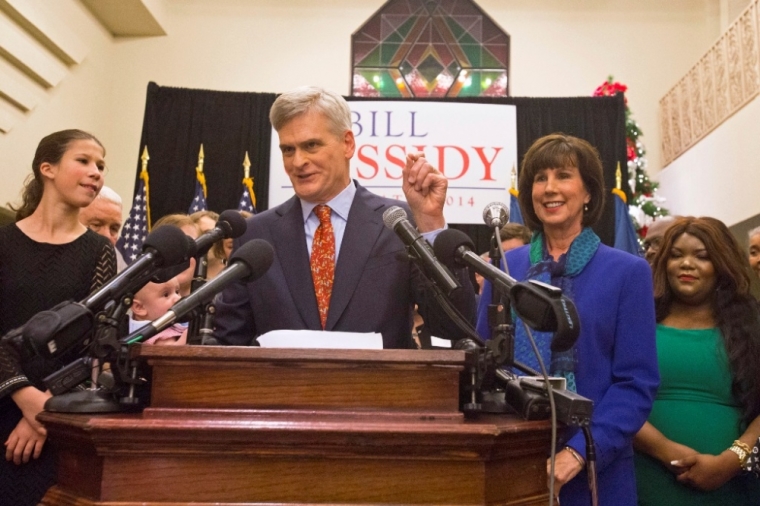 Democratic U.S. Sen. Mary Landrieu has lost to Republican challenger Bill Cassidy in a runoff election that has given more strength to the Republican Party in the Senate.
Cassidy's win means Republicans will now have a nine-seat majority in the Senate next year with 54 seats, and Democrats will control 46 seats.
In results long predicted by most analysts and news outlets, Cassidy, who presently serves as a member of the U.S. House of Representatives, soundly beat Landrieu with about 58 percent of the vote versus Landrieu's 42 percent with over 75 percent of precincts reporting Saturday, according to the Louisiana Secretary of State's unofficial election results web page.
Last month, the Republicans won several crucial electoral victories across the country in their effort to retake the Senate.
Going into the first Tuesday of November, Louisiana's Senate race was one of the closely watched races. However, after the GOP gained a majority of the Senate without announced results from the Bayou State, the Louisiana race fell to the wayside.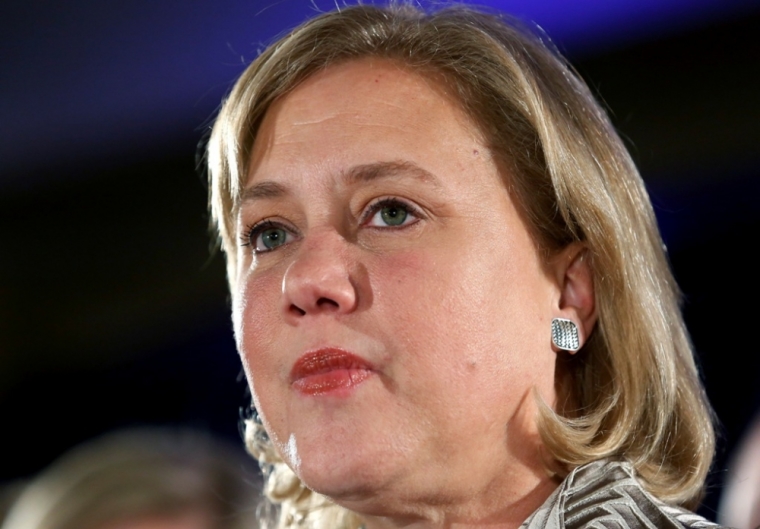 By election night, Senate seats in Arkansas, Colorado, Montana, South Dakota, and West Virginia switched from Democrat to Republican.
Later on Alaska's election results were counted and it joined the list as Republican challenger Dan Sullivan defeated incumbent Democrat Mark Begich.
For the November election, Landrieu had won the majority of votes by getting 42.1 percent to Cassidy's 41 percent.
However, according to Louisiana election rules, a runoff occurs between the top two candidates if no candidate garners at least 50 percent of the vote.
Two other Republican candidates, retired Col. Rob Maness and Thomas Clements, scored a combined 14.8 percent of the vote during the November election.
Since experts assumed that most of that nearly 15 percent of the electorate that went for Maness and Clements would vote for Cassidy, Landrieu's defeat was assumed.
With control of the Senate already lost, the national Democratic Party all but abandoned Landrieu, according to Sean Sullivan and Karen Tumulty of The Washington Post.
"The [Democratic Senatorial Campaign Committee] canceled its reservations for ad time in Louisiana shortly after the Nov. 4 sweep. Senate Majority PAC, which spent millions trying to save Democrats, has not run a single spot in the runoff," wrote Sullivan and Tumulty.
"Though Republicans have also scaled back their efforts in Louisiana — in their case, a sign of confidence — Landrieu is still being heavily outspent. Pro-Cassidy groups are on pace to air more than $5.65 million worth of ads in the runoff ..."
Running a campaign that involved concentrated criticism of the Obama administration, on the eve of the runoff Cassidy was ahead of Landrieu by over 20 percentage points, according to RealClearPolitics' average of recent polls.
This was not the first time that Landrieu had to face a runoff election. Back in 2002, the Democrat incumbent met and won a runoff challenge by Republican Suzanne Haik Terrell.
Cassidy was not the only succesfsful Republican in Louisiana on Saturday. Republican Ralph Lee Abraham defeated Democrat "Jamie" Mayo in the Fifth Congressional District and Republican Garret Graves beat Democrat Edwin Edwards in the Sixth Congressional District.