Republicans Projected to Take Senate on Election Day of Tight Races, But Joe Biden Disagrees
Republicans Projected to Take Senate on Election Day of Tight Races, But Joe Biden Disagrees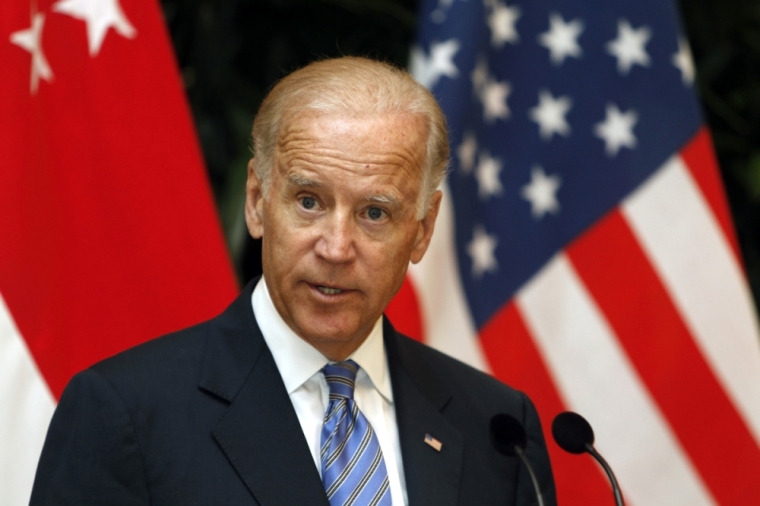 Despite a forecast of several nail-biting Senate races Tuesday, Republicans are highly favored to tighten their grip in Congress and wrest control of the Senate away from Democrats at the end of voting in midterm elections where some 18.6 million voters have already cast their ballots.
The latest projections from The Washington Post's Election Lab show Republicans picking up eight seats in the Senate, two more than the six they need to add to the 45 they hold, to gain a majority in the upper house.
Alaska, Montana, Colorado, South Dakota, Iowa, Arkansas, Louisiana and West Virginia are all projected to flip Republican after the ballots are counted. Democrats are projected to maintain just 43 seats.
A USA Today forecast predicted, however, that Democrats, who hold 55 Senate seats to 45 for Republicans, are assured of just 41 safe seats to the Republicans' 42. Of the 17 seats remaining, six — Colorado, South Dakota, Arkansas, Mississippi, Kentucky and West Virginia — lean Republican. Oregon, Minnesota, Michigan and Virginia lean Democratic. Senate seats in seven states — Alaska, Kansas, Iowa, Louisiana, Georgia, North Carolina and New Hampshire — were labeled tossups.
Regardless of the varying calculations used to forecast the results of Tuesday's elections, the general consensus places Republicans in a good position.
"Pollsters and party strategists agree that Republicans start the night at least halfway home because retiring Democratic senators in West Virginia, Montana, and South Dakota appear certain to be replaced by Republicans. Polling suggests that a fourth seat, in Arkansas, is tipping toward the GOP. That means Republicans could take over with just two additional victories out of a universe of 10 competitive seats now held by Democrats — assuming the GOP doesn't suffer an upset in a race or two where a Republican incumbent is playing defense," noted an ABC News analysis.
Vice President Joe Biden does not agree with this prediction, telling CNN Monday that he believes the Senate will remain in the hands of the Democrats.
"I don't agree with the oddsmakers," Biden said in an interview with CNN Monday. "I predict we're gonna ... keep the Senate."
Even if Republicans prevail at the polls, Biden predicted that nothing will change.
"I don't think it would change anything, in terms of what we're about," he told CNN. "We know what we have to get done the last two years. And, quite frankly, going into 2016 the Republicans have to make a decision, whether they're in control or not in control. Are they gonna begin to allow things to happen? Or are they gonna continue to be obstructionists? And I think they're gonna choose to get things done."
Representative Steve Israel of New York, chairman of the Democratic Congressional Campaign Committee balked at Biden's optimism.
"If Republicans take the Senate and expand their margins in the House, no one in their right mind would believe that Ted Cruz and the Tea Party House Republicans will say, 'Now is the time for us to compromise.' They're going to double down," he told The New York Times.
The question of who ultimately prevails Tuesday might not be known for some time, with likely runoffs in Georgia and Louisiana, as well as late vote counts in Alaska, Colorado and Iowa, according to the Times.
The Associated Press noted that more than 18.6 million Americans in 32 states have already voted in the nation's most expensive midterm elections. This figure represented a significant increase over the 2010 early voting data, according to election officials.