'Repulsive, Evil, Stomach-Churning:' Mike Huckabee Slams Planned Parenthood Allegedly Selling Aborted Baby Parts; Vows to Defund Organization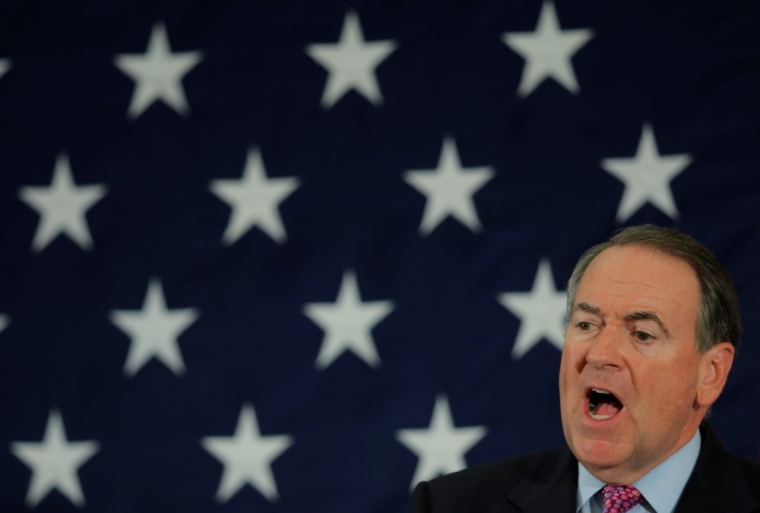 GOP Presidential candidate Mike Huckabee has joined the chorus of conservative commentators condemning the revelations that Planned Parenthood is allegedly selling aborted baby body parts, and repeated his vow to defund the organization if he is elected president.
"Planned Parenthood has proven to be a repulsive, revolting, stomach-churning enterprise that should be prosecuted to the fullest extent of the law. Destroying innocent human life and harvesting human organs is beyond barbaric — it is unimaginably immoral, grotesque, and evil," Huckabee told Breitbart News on Wednesday.
"What makes America unique is our respect and sanctity of the value of every single human being. Planned Parenthood does not represent these values and deprives millions of children of their God-given right to life and liberty."
The accusations stem from a recently released undercover video, where a PP official and abortionist talks about her weekly abortion procedures with the intent to extract and sell organs.
"We've been very good at getting heart, lung, liver ... I'm not gonna crush that part," said Deborah Nucatola. "I'm going to basically crush below, I'm not gonna crush above, and I am gonna see if I can get it all intact."
Nucatola also explained how clinics make money off each organ, and talked about the methods used by abortionists to extract and sell organs with the assistance of clinic staff and tissue wholesalers.
"At the national office we have a litigation and law department which just really doesn't want us to be the middle people for this issue right now," she added. "But I will tell you that behind closed doors these conversations are happening with affiliates."
PP Vice President of Communications Eric Fererro fired back against the video, however, claiming that it was "heavily edited" and fails to accurately portray the group's mission.
Fererro called the California-based Center for Medical Progress, which released the video, a "well funded group established for the purpose of damaging Planned Parenthood's mission and services [that] has promoted a heavily edited, secretly recorded videotape that falsely portrays Planned Parenthood's participation in tissue donation programs …"
Leading conservatives such as the Rev. Franklin Graham have also spoken out against PP, however, and condemned the entire practice of abortion.
"Abortion is a sin and is clearly murder in God's eyes. The people who perform it have no conscience, so I'm not at all surprised that they would be selling organs, tissue, and body parts from babies. Planned Parenthood should be put out of business. They've done enough damage," Graham said.
Huckabee added on his Facebook page that the "selling of unborn body parts by Planned Parenthood is grotesque and utterly disturbing," and said that it is yet another reason why he has pledged to defund Planned Parenthood.