Responding to Abortion Crackdowns, 100 Ob-Gyns Set to Urge Conservative Hospitals to Increase Abortions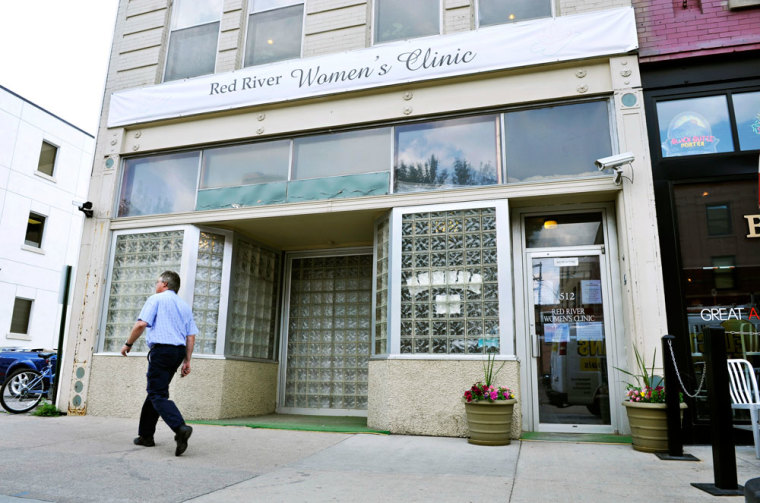 Citing an increasing number of young female doctors working in the women's health field with a more permissive attitude toward abortion, some 100 ob-gyns are set to condemn new state restrictions on abortion as "political regression" and urge hospitals to increase the number of abortions they do annually.
A report in TIME last Friday said a statement from the doctors is expected to be published in the American Journal of Obstetrics and Gynecology in September.
In the statement, a copy of which was obtained by TIME, the doctors criticize hospitals for leaving abortion to stand-alone clinics which are easily targeted by anti-abortion activists. They also call for the integration of abortion into women's health services and medical training.
"In our view, hospitals have disregarded the responsibility that our academic predecessors expected them to assume," the professors note in the article. "The savings in lives and money from legalization were soon forgotten and many hospitals now claim they cannot afford to provide abortions even if they wanted to …"
The approach, according to the report, is a rare one for the medical community which has historically taken a low-key approach to abortion.
A study from the American College of Obstetricians and Gynecologists highlight in 2011 that while some 97 percent of ob-gyn doctors in the United States reported encountering a patient requesting an abortion, only 14 percent of them have actually acted on the request.
According to the Guttmacher Institute about 4 percent of abortions are done at hospitals in the U.S. The majority conduct less than 30 abortions annually while some have refused to do the procedure entirely.
The ob-gyns further point out that abortion was not always marginalized in the medical community. In 1972 a similar group of their colleagues had declared that standalone clinics would be unnecessary if hospitals performed a "proportionate share" of abortions.
Federal legislation bolstered by the then male-dominated health care industry, however, resulted in 95 percent of abortions in the U.S. now being performed in clinics.
"There are definitely instances of solidarity and courage where the medical community steps up and says that there are medical principles at stake," says Donna Crane, policy director for NARAL Pro-Choice. "But by and large, this has been a fight waged by pro-choice communities."
"It's generally not that hospitals don't want to [perform abortions], but they feel tremendous pressure, either from laws that their legislators pass or from politics in general," says Philip Darney, a professor of obstetrics and reproductive services at the University of California, San Francisco. He is also one of the lead authors behind the ob-gyn professors' statement.