Ireland's First Ever Legal Abortion Case Becomes Shrouded in Controversy Amid 'Unethical' Media Coverage
Controversy surrounding Ireland's first ever legal abortion has reached new heights this week, after an Irish newspaper came under fire for revealing details about a woman alleged to have had the European nation's first abortion.
The Irish Times has been criticized for violating the medical privacy of the woman alleged to have had an abortion in the country. However, in a further twist the newspaper was also forced to print a clarification that the new abortion law had not yet in fact gone into effect.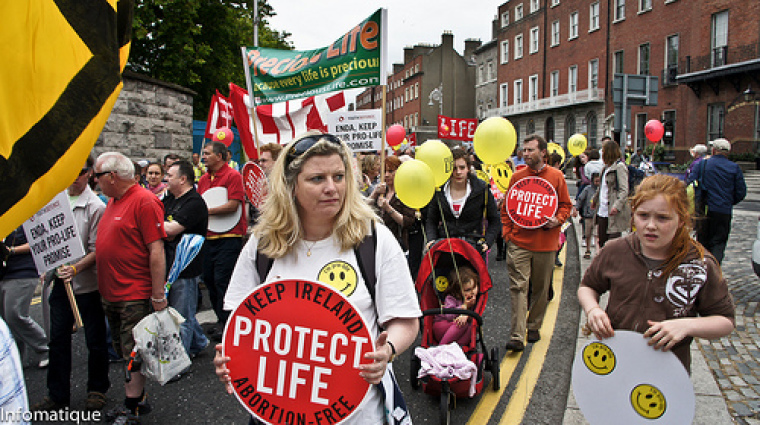 Upon the publication of the initial article, the Irish Department of Health rushed to clarify that the The Protection of Pregnancy During Life Act was actually not yet in effect and would begin after relevant administrative offices were established, along with a panel of doctors that would oversee the implementation of the legislation.
The Irish government has refused to comment on the patient mentioned in the newspaper's story, citing privacy.
"It is absolutely unacceptable for a patient's details to be splashed around the front page of the newspaper," Boylan told The Guardian. "It is not fair on patients to do this. It is completely unethical. It's outrageous."
In mid-July, Ireland legalized abortion for cases where a woman's life was in danger in a 127-31 landslide vote. A clause was also added that an abortion could be given to a suicidal woman if two psychiatrists and an obstetrician could all certify that the risk to the mother's health was "real and substantial."
While the Irish Supreme Court had ruled as far back as 1992 that life-saving abortions were legal in Ireland, this was the first legislative effort to fulfill that court decision.
However, not everyone has agreed that the new abortion legislation was necessary, nor in the best interests of the nation.
"While the precise circumstances surrounding the intervention in this tragic case are unknown, what is clear is that the Government's abortion legislation permits doctors to blur the distinction between necessary life-saving interventions in pregnancy and induced abortion (where no effort whatsoever is made to save the life of the baby)," Dr. Ruth Cullen told The Irish Times.