Rev. Billy Graham Makes Top 10 Most Admired List for 58th Time as Obama, Hilary Clinton Take Lead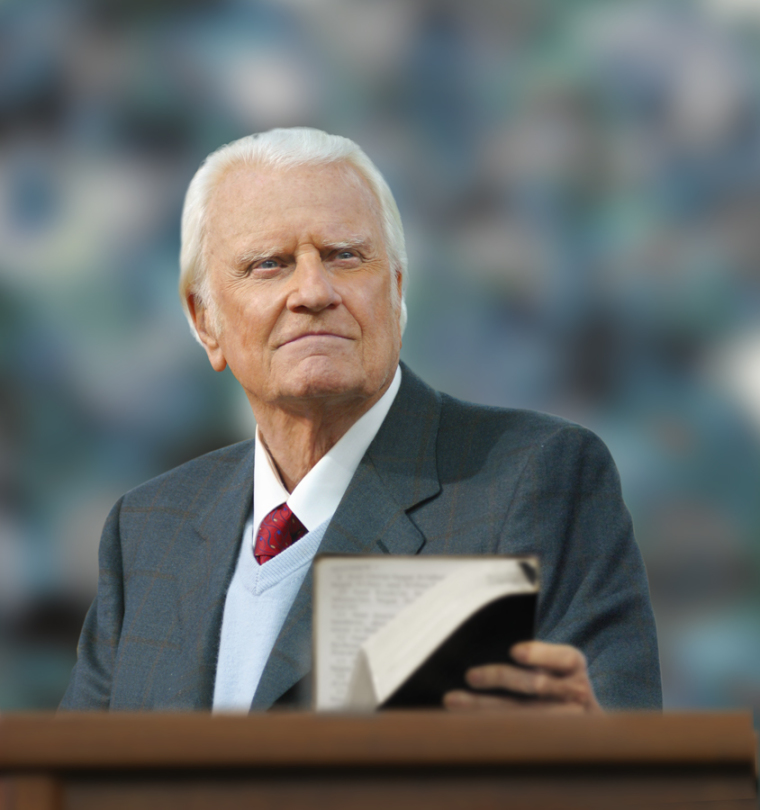 The Rev. Billy Graham was named the fourth most admired man by Americans in a new Gallup poll, and President Barack Obama and former Secretary of State Hillary Clinton also topped the lists.
The survey, conducted by Gallup, asked the public which living man and woman they admire most. Graham, along with Pope Francis, were the only two religious leaders to make the top 10 list.
Graham, who has made Gallup's top 10 list a total of 58 times, came in at No. 4 with just 2 percent of the vote. The 96-year-old influential Christian evangelical preacher came in after the pope who landed at second place.
President Obama topped the list for the seventh year in a row with 19 percent of the vote.
Clinton, who has held the top women's spot in each of the last 13 years, topped the woman's list with 12 percent. She's also rumored to be eyeing a presidential run in 2016.
Graham, a world-renowned evangelist, launched his ministry back in 1947. He has led over 400 crusades, has preached to millions around the world in more than 185 countries, and has met with every U.S. president since Harry Truman.
Others who made this year's women's list were media mogul Oprah Winfrey (second place), followed by Nobel Peace Prize winner Malala Yousafzai, former Secretary of State Condoleezza Rice, First Lady Michelle Obama, actress Angelina Jolie, former governor Sarah Palin, Duchess of Cambridge Kate Middleton, Sen. Elizabeth Warren and former First Lady Laura Bush.
On the most admired men's list former President Bill Clinton came in at third place, followed by Graham, former President George W. Bush, Dr. Ben Carson, Stephen Hawking, Bill Gates, Bill O'Reilly, Israeli Prime Minister Benjamin Netanyahu and Russian President Vladimir Putin.
The results are based on phone interviews conducted from Dec. 8-11 with 805 Americans responding.
The Christian Post reached out to Rev. Graham but he was unavailable for comment at the time of publication.