Rev. Michael Maginot Who Performed Exorcism of Latoya Ammons Lands Movie Deal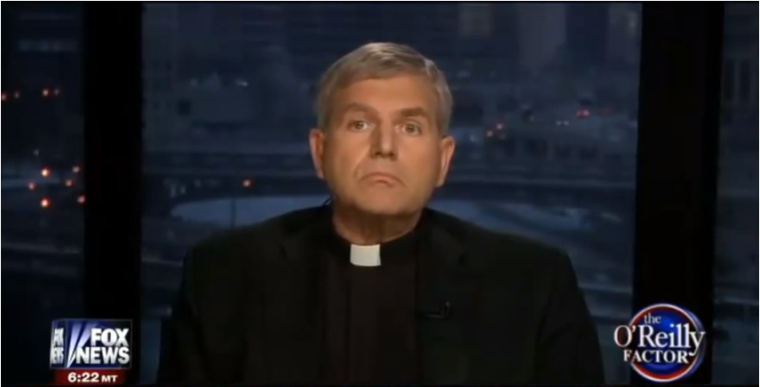 It's a real life story of demonic possession that captured America's attention like a Hollywood horror movie last week. Now, the Rev. Michael Maginot, the Catholic priest who performed the exorcism of Latoya Ammons has landed a deal to bring that story to the big screen.
According to The Indianapolis Star, Maginot of St. Stephen Martyr parish in Merrillville, Ind., confirmed that he had signed an agreement with Evergreen Media Holdings in what he called a "standard deal." Executive chairman of the company, Tony DeRosa-Grund, was responsible for the production of "The Conjuring," which earned $318 million globally.
In late January, The Star reported on the hair-raising story of Ammons who claimed that she and her three children were possessed by demons.
Maginot performed a series of exorcisms on Ammons after his investigation of her home revealed demonic activity. He detailed his experience in a report seeking permission to perform the exorcism. In that report, he repeats accounts of Ammons' possessed 9-year-old son walking backwards up a wall.
He said he signed the deal with DeRosa-Grund because he trusts that he will not sensationalize the experience.
"The story is good as it is," said Maginot. "You don't need to go crazy with it."
The priest also signed a contract with Zak Bagans of "Ghost Adventures" on the Travel Channel, to make a documentary.
Read Maginot's report below: