Rev. Run, Tyrese Preview OWN Primetime Talk Series About Love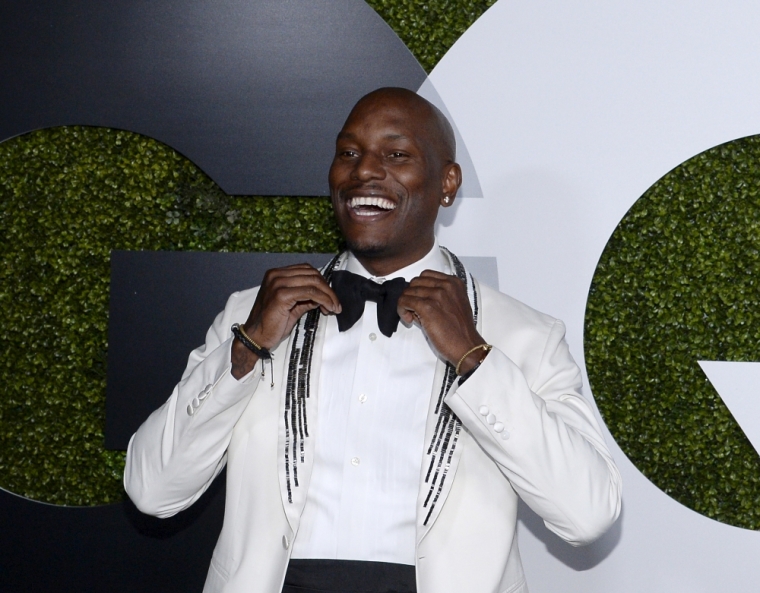 Joseph "Rev Run" Simmons and Tyrese Gibson are giving the world a sneak peek of what happens when two men of God who took very different journeys with love share their insights with a live studio audience.
In their upcoming OWN Network show, "It's Not You, It's Men," the hip-hop legend from the group Run–D.M.C. and Grammy nominated R&B singer will "expose the players and their game" in a talk show like never before.
'If you don't like talking about grown folks stuff this ain't the show for you," singer, actor and author Tyrese says in a preview for the show.
Rev. Run, the spiritual mentor, reality television star and former hip-hop artist who was ordained as a Pentecostal minister, will be joining the stage with Tyrese and a slew of celebrity guests who will offer their take on love, relationships and sex.
"Friends for over seven years, Tyrese and Rev. Run pride themselves on their wildly different points of view. Tyrese is a bachelor and single father in search of his dream woman, while Rev Run has been happily married for more than 20 years and is a father of six," a description of the OWN show states."Their ideas and opinions on love and commitment almost always clash, and the passionate, hilarious conversation that ensues between the longtime friends is a testament to their unique chemistry. These two unorthodox experts on love and relationships will be joined by a primetime studio audience as well as celebrity guests in a no-holds-barred throwdown of love advice."
Celebrity guests like singer Jordin Sparks, reality star Evelyn Lozada and comedian Marlon Wayans are just a few of many who will join the show each week to talk about such topics as reasons people are single and what newlyweds should expect after their new life together begins.
In 2013, the soon to be talk series hosts co-authored a book called, Manology: Secrets of Your Man's Mind Revealed. There, readers got a hefty dose of each man's beliefs pertaining to matters of the heart.
"I wasn't looking for him to totally agree with me. My views were coming from a biblical standpoint, a settled man, and he's coming from the way he thinks a woman should treat him [and] the difficulties of understanding being completely faithful," Rev. Run previously told The Hollywood Reporter. "I knew his point was gonna matter a lot to women, and I knew my point was going to matter, so there was never an upset like, 'You shouldn't be thinking that.' I knew we were making a good book, so I was happy to have his opinion."
Tyrese added: "When they read this book, then they're gonna be that much more protective of their hearts, their spirits and what they know. They're not gonna be oblivious of the games and the manipulation and the man-gician, all of the above that are out there because they know what they know. Knowledge is power — and not just within the relationship, just in general."
"It's Not You, It's Men" will debut at 9 p.m. ET on Saturday, Jan. 23, 2016, on the OWN Network.