Rewire.News Editor Jodi Jacobson's Q&A on Legalizing Sex Trade, Claim That It's Not Same as Trafficking
Editor's note: The Christian Post vehemently rejects the idea that prostitution is a legitimate form of "work" for anyone, believing it to be among the most exploitative injustices against humanity; CP holds the view that the buying and selling of sex is in no way in keeping with a legitimate standard of human rights, much less the teachings of orthodox Christianity.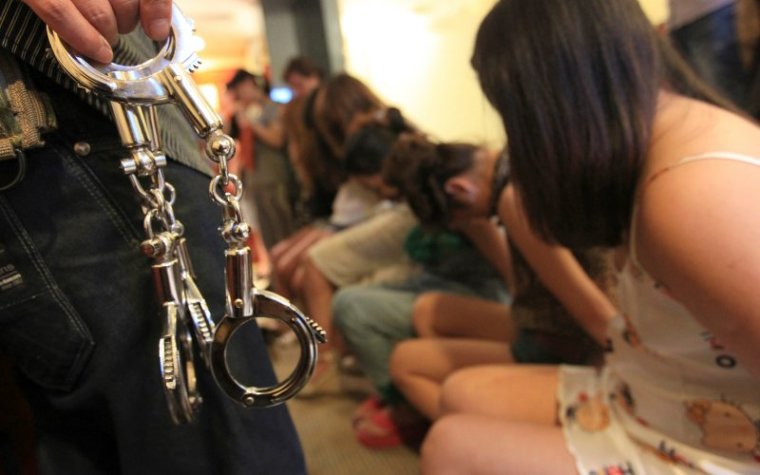 As part of The Christian Post's feature story highlighting the push to legitimize minors in the sex trade, Natasha Chart, board chair of Women's Liberation Front, claims that her former employer is among those backing it.
Chart told CP that "there is a significant and influential portion of the left-aligned and mainstream human rights activist community that both believes that 'youth sex work' should be made legal, and that they have the clout to get people fired from political and media jobs for making concerns about that public."
CP contacted Rewire.News, which used to be RH Reality Check, Chart's former employer, for their opinions about "sex work." CP spoke with Jodi Jacobson, editor-in-chief of Rewire.News, a left-leaning news outlet that describes its mission as "providing news and investigative research on reproductive and sexual health, rights and justice."
In the interest of providing context to Jodi Jacobson's remarks in the CP article, Is There a Secret Plan to Legalize Sex Trafficking of Minors? Feminist Activist Tells All, below is a lightly edited transcript of CP's interviews with Jacobson on April 12 and April 13. CP first spoke with Jacobson by phone on April 12 specifically to inquire about Rewire.News' views on the "rights of sex workers," and followed up the next day with a couple of additional questions.
CP: From a public health perspective and approach, do you think it's better to legitimize and legalize prostitution, and if so, why? If not, why not?
Jacobson: Yes, I do. From a public health perspective and from a human rights perspective. And the reasons are that wherever prostitution or sex work is legal both of insuring and protecting of sex workers themselves as well as protecting public health more generally. You can get situations where, for example, if a sex worker is not protected legally and otherwise and there is no effort from a public health perspective to get sex workers to universally use condoms and also to get the patrons of sex workers to use condoms, then you really have a problem with the potential for the spread of infection. That's just one issue in public health that is really critical.
Another issue is violence against sex workers, which is a broader part of violence against women and LGBTQ persons. It happens to be very concentrated — sex workers are at great risk of violence — and when prostitution is illegal sex workers largely work underground. They have to avoid the police because they are engaged in what is otherwise a criminal activity. Police often do not respect the rights of sex workers per se and make an assumption that because they are in sex work they are being beaten up or raped or otherwise abused, and it's just OK, which is not the case, it's not OK.
So I think internationally, when you look across the world, and most of my career has been spent in the international public health community, all of the data and all of the research, the findings we've got from across the world underscore how important the legalization of sex work to both public health and human rights. And in fact, in most cases, the majority of sex workers absolutely agree with that.
In fact, I worked, for example, with sex worker groups on U.S. international policy when there was the whole debate over PEPFAR in the early part of the 2000s. And we had many groups working on PEPFAR from abroad who were very concerned about the discrimination being built into U.S.-global AIDS policy around sex work, and the discriminatory policies being put in place. And so many of them came to D.C. to testify and to share their perspectives with groups on the ground here who were working in global health.
So it's really an important issue. It's one that people easily dismiss, and they easily make into something prurient and it's not really a great way to approach a public health problem.
CP: If prostitution is to be decriminalized, what age limit should there be, and what are the advantages? Do you see any potential downsides at all?
Jacobson: Well, you know, there are always downsides to everything. And I can't speak to an age limit because I'm not up on what the advocacy community in that regard would advocate right now, so I don't want to speak to that.
Obviously, you would want to have, we're not talking about child prostitution. You're not talking about trafficking. You're talking about sex work. You have to separate the two. If you're conflating both of them that's a mistake. We're talking about sex work here. So that is a different thing.
And I will tell you that most sex work advocacy groups will tell you that the people who are most concerned about child trafficking are sex workers — the people who are most likely [to] report something wrong, something happening. And if you criminalize them, then you are shutting off an avenue for people to help police an arena that should not exist at all. So let's separate trafficking, which is a nonconsensual sort of slavery, it is a slavery, from sex work, which what we are talking about here is legalizing sex work.
And let's look at, for example, in India, where groups that have mobilized around protecting and fighting for the human rights of sex workers are also the very same groups that are most prominent in working to eliminate child trafficking because they know who these people are bringing in.
It's kind of like any other debate. We have all of these debates about what's happening with undocumented immigrants in the United States. And the more that you marginalize and criminalize people in the neighborhood or community or by race or color, the less likely that community is going to be willing and able to help you deal with criminals and criminal activity in their neighborhood because they are afraid of the authorities. So it's now just any other kind of issue.
I would argue that it's analogous to addiction. We treat addiction as a criminal activity and a criminal behavior when it's actually an illness. My brother was a heroin addict, so I kind of know a lot about this. And if we were to treat things from a public health perspective rather than rushing to criminalize things that we think are bad and rather understand them from [the standpoint of], 'Why is this happening' and instead of just criminalizing it, I think we'd all be better off and we'd all be healthier. But we don't tend, especially in the United States, to take that approach.
We don't tend to take the 'Here's this person in front of me who is struggling, let me figure out what they need from their perspective and help them get that.' Rather, we tend to say 'Oh, this is bad and immoral, what have you, and then we criminalize them and that really doesn't help."