Rhode Island school district will allow Good News Clubs following lawsuit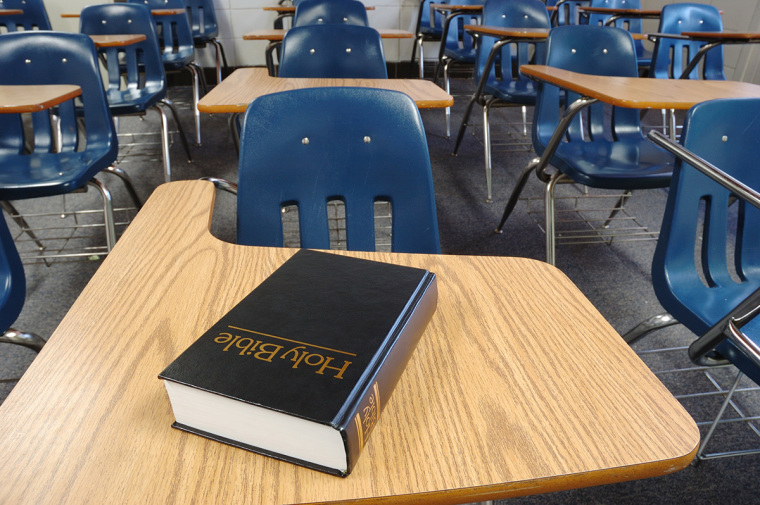 A Rhode Island school district has agreed to allow a Good News Club chapter to meet at school properties as it settles a religious discrimination lawsuit.
Child Evangelism Fellowship of Rhode Island, the Evangelical Christian organization behind the Good News Clubs, entered into a consent order with Providence Public School District on Tuesday.
According to the order, the school district will allow the Christian student group "access to District facilities that is equal to and on the same terms as other similarly situated nonreligious organizations offering programs to students in the District."
"Although Defendants do not concede all of the allegations of Plaintiff's Complaint and dispute some claims arising in this action, the Parties in this action wish to resolve this matter now and hereby consent to entry of this Consent Order," read the order.
"Nothing in this Consent Order shall be construed to limit Child Evangelism Fellowship from seeking redress from, or filing a new action, for any future violations of its constitutional or statutory rights alleged to occur after entry of this Consent Order and unrelated to the specific claims raised in this action."
The order notes that CEF "will file its motion for attorney's fees and costs in accordance with the terms of this Consent Order and Final Judgment."
Liberty Counsel Founder and Chairman Mat Staver, whose organization helped to represent CEF in the litigation, said in a statement that the order is "a great victory for Child Evangelism Fellowship and the students and parents of the Providence School District."
"Public schools cannot discriminate against Christian viewpoints regarding use of school facilities," stated Staver. "Child Evangelism Fellowship gives children a biblically based education that includes moral and character development. Good News Clubs should be in every public elementary school."
Providence officials had allowed a Good News Club chapter to meet at William D'Abate Elementary School during the 2019-2020 school year. But the program was canceled due to the COVID-19 pandemic.
When CEF tried to restart the club following the easing of lockdowns and to launch a new chapter at Leviton Elementary School, the school district did not respond to their requests.
While refusing to approve the Good News Club request, the school district allowed other after-school programs like the Boy Scouts and Girls on the Run to meet at their facilities.
In response, CEF filed a lawsuit in March against the school district and Superintendent Javier Montañez in the U.S. District Court for the District of Rhode Island.
Last week, the district court held a hearing on the CEF's request for a preliminary injunction and ordered the two parties to meet and eventually submit a joint status report.
In 2001, the U.S. Supreme Court ruled 6-3 in the case of Good News Club v. Milford Central School that public schools could not ban the Christian student group from meeting on their property after class hours solely because the club was religious in nature.