Richard Dawkins says JK Rowling being 'bullied' by trans activists: 'There are 2 sexes'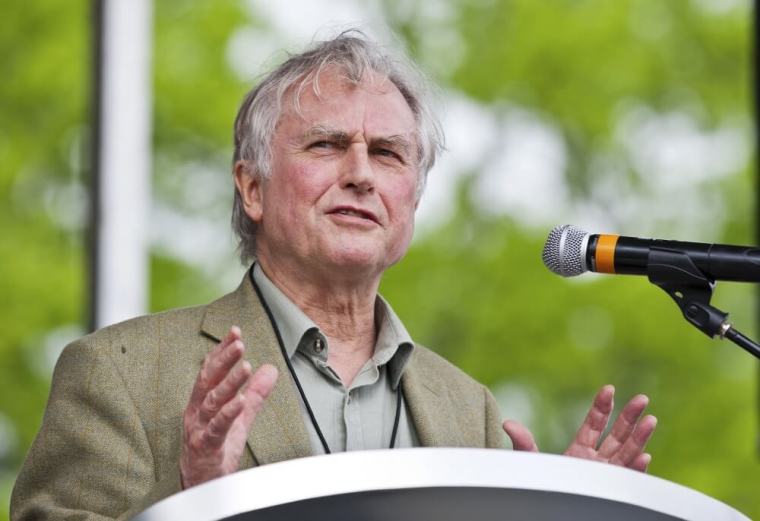 Atheist evolutionary biologist Richard Dawkins has defended Harry Potter author J.K. Rowling from the criticism she has received for her pushback against the efforts of trans activists to "pretend biology doesn't exist."
Dawkins appeared on the program "Piers Morgan Uncensored" Monday, where he and host Piers Morgan discussed a suggestion from a group of scientists to abandon the use of "gendered" terms such as man, woman, mother and father.
Morgan denounced the effort to "degender and neutralize language," lamenting that "they're doing it from a completely false pretext that you can somehow pretend biology doesn't exist, particularly when it comes to someone's sex."
"It's incontrovertible, there's no scientific doubt about this, and yet a small group of people have been quite successful actually in reshaping vast sways of the way society talks and is allowed to talk," Morgan added.
Dawkins described this phenomenon as "bullying," denouncing the way that famed Harry Potter author J.K. Rowling and British philosophy professor Kathleen Stock have been "bullied" because they "stood up to it."
Rowling has repeatedly taken to Twitter in recent years to express her concerns about what she characterized as efforts to erase "the lived reality of women." In June 2020, she expressed particular outrage about an op-ed published in Devex that featured the phrase "people who menstruate" in the headline. Rowling sarcastically remarked, "I'm sure there used to be a word for those people," offering up the terms "wumben," "wimpund" and "woomud" rather than the correct answer: "women."
Rowling's remarks surrounding the reality of biological sex have generated backlash from LGBT activists, including Kerry Kennedy of the Robert F. Kennedy Human Rights Foundation. Kennedy maintained that the children's book author's comments about biological sex diminished "the identity of trans and non-binary people, undermining the validity and integrity of the entire transgender community."
Kennedy's condemnation of Rowling prompted the writer to determine that she had "no option but to return the Ripple of Hope Award bestowed on me last year." Rowling stated that she was "deeply saddened that RFKHR has felt compelled to adopt this stance," insisting that "no award or honor, no matter my admiration for the person for whom it was named, means so much to me that I would forfeit the right of conscience to follow the dictates of my own conscience."
Reacting to the treatment of Rowling and others, Dawkins insisted that "it's very upsetting the way this tiny minority of people has managed to capture the discourse and to really talk errant nonsense." When asked, "what's the answer to it," Dawkins responded, "science."
"There are two sexes," Dawkins asserted. "As a biologist, there are two sexes and that's all there is to it." 
Like Rowling, Dawkins' advocacy on behalf of biological sex has not come without consequences.
In the biologist's case, he was stripped of his title of "Humanist of the Year" after sending out a tweet in April 2021 declaring that "some men choose to identify as women, and some women choose to identify as men" before warning that "you will be vilified if you deny that they literally are what they identify as."
Dawkins defended his 2021 tweet during his appearance on "Piers Morgan Uncensored," stressing that he was merely asking people to "discuss" his comment. After Dawkins recalled how he had encouraged discussions throughout his entire life working at universities, Morgan asked, "why have we lost that ability to actually have an open and frank debate?"
"There are people for whom the word 'discuss' doesn't mean discuss. It means you've taken a position," he replied. "I thought it was a reasonable thing to discuss."
Dawkins addressed another comment he made in the April 2021 tweet, referring to how "in 2015, Rachel Dolezal, a white chapter president of NAACP, was vilified for identifying as Black." Dawkins detailed how "I actually wrote a couple of follow-up articles to this," contending that "race is actually a much more fluid concept than sex" in light of the high interracial marriage rate.
"It actually is a perfectly reasonable thing for somebody to identify as some particular race if they want to," Dawkins added. "Sex is not like that. Sex really is binary, and therefore it's certainly worth discussing that odd anomaly."
In 2021, Dawkins signed a declaration opposing gender reassignment surgeries and puberty blockers for trans-identified children.