Rick Santorum on Why We May Be 'One Generation Away' From Christian Persecution in America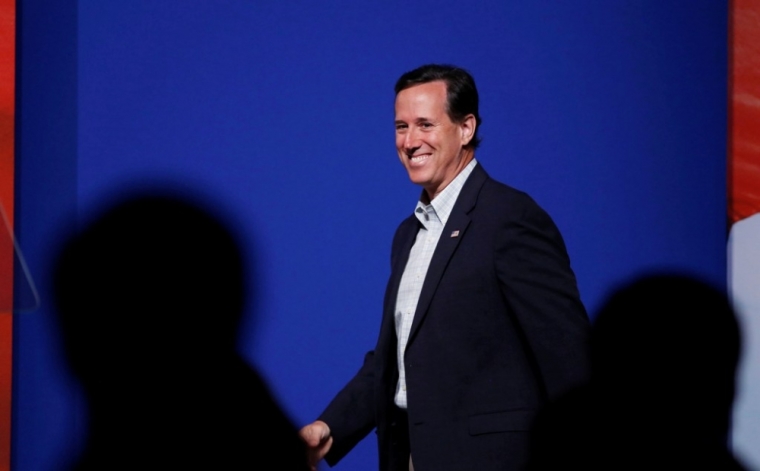 Rick Santorum recently stopped by CP Voice to discuss a new documentary he helped produce titled "One Generation Away" which deals with the perceived erosion of religious freedom in America.
The 2012 Republican presidential candidate believes that if Christians don't fight for their religious freedom in America they could risk turning this country into a place that persecutes them.
"If we don't nip it here, then things get a lot worse," said Santorum to CP Voice. "It starts with a gradual erosion, you don't usually go from 0 to 60 in a few days when it comes to religious persecution. It's something that grows over time."
He used the example of pastor Dietrich Bonhoeffer in Nazi Germany who served in the nation that gradually went from a sophisticated, Christian country to a place that persecuted Jews and Christians fighting for freedom from Hitler's totalitarian regime. Bonhoeffer chose to speak out during the beginning of the rise of the Nazi party and eventually lost his life when things in the country drastically changed in just 10 years' time.
"The idea of Jews and Christians being not just persecuted, but put to death like Bonhoeffer himself was, was unfathomable," he said. "You wonder sometimes well why didn't the Jews see this and move? It was unfathomable to them that in a country like [Germany] that could happen. Same thing here, you think it's just impossible for that to happen in America. And maybe it is.
"But what we do know is that if we continue down this path that things are not going to get better and that the chance of something really bad beginning to happen where your faith is really constrained or your lives are really in danger becomes a possibility down the road."
WOWK 13 Charleston, Huntington WV News, Weather, Sports
The "One Generation Away" documentary highlights specific cases that featured the government infringing upon religious freedom including the fight to take down the cross at Mount Soledad in San Diego and the infamous Hobby Lobby case when the retailer fought against paying for contraception and abortions for its employees through the Affordable Care Act.
It also features commentary from both sides including those prosecuting these cases and those fighting to keep religious freedom in the U.S. Some notable commentators in "One Generation Away" include Eric Metaxas, Mike Huckabee and Santorum himself.
Santorum believes that the freedom of religion is the foundational right of Americans that dictates the terms for the rest of the rights U.S. citizens enjoy.
"Freedom is never more than one generation away from extinction," said Rick Santorum. "Every generation has to fight for it. We sort of feel that in America today with respect to what I think is the foundational freedom, the freedom of conscience, the freedom of religion. If you don't have the freedom of religion or the freedom of conscience than all these other freedoms really don't stack up to very much."
He also illustrated why he believes that is.
"[Without religious freedom] you could speak as long as you don't speak what you believe," he said. "You can assemble, but not for what you believe in. You can have freedom of the press but you can't write freely about your conscience. It's the foundation freedom and its one that really for the first time in American history is under direct assault and we chronicle that in the film."
"One Generation Away" is currently available on DVD at onegenerationawaymovie.com. Santorum also encouraged pastors to show this documentary at their churches at a special event.