Rick Warren appointed first-ever chancellor of Spurgeon's College in London: 'Deep, personal connection'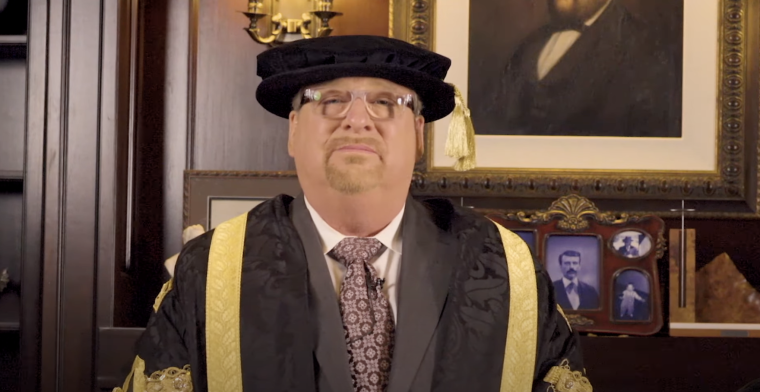 Rick Warren, pastor and author of The Purpose Driven Life, has been announced as the first-ever Chancellor of Spurgeon's College, a London-based Baptist institution founded by Baptist preacher Charles Spurgeon.
"Spurgeon's College is pleased to have installed Pastor Rick Warren as its first honorary Chancellor," the school said in a statement.
"The office of Chancellor in a university or higher educational institution is held by a distinguished individual; they are the honorary and ceremonial head of the institution. It is an official and ambassadorial role, in which the chancellor will serve as a vital advocate for the vision, gospel mission and values (nationally and internationally) of Spurgeon's College, as together the chancellor and the college serve Almighty God by seeking to further the Great Commission in the U.K. context and beyond, following the example of our founder Mr. Charles Haddon Spurgeon."
Spurgeon founded the college in 1856 as a "Pastor's College." Today, the school is the leading Evangelical college in the U.K., with more than 5,000 men and women trained in Christian mission and ministry every year.
According to a statement to The Christian Post, Warren's great-great-grandfather studied at Spurgeon's and was "led to faith, commissioned to Christian service and sent to America to plant churches by Mr. Spurgeon himself." 
"I am delighted to have officially joined Spurgeon's College as its first chancellor at this important time in its development and mission," said Warren. "I have a deep, personal family connection over four generations to Charles Spurgeon and the ministry of the College he founded, and he is responsible for my family moving to America. Further, my understanding of the meaning of ordination and conviction from Scripture on ministry leadership are identical to Charles Spurgeon's published views. I am grateful to God and the College for this opportunity to give back to this community."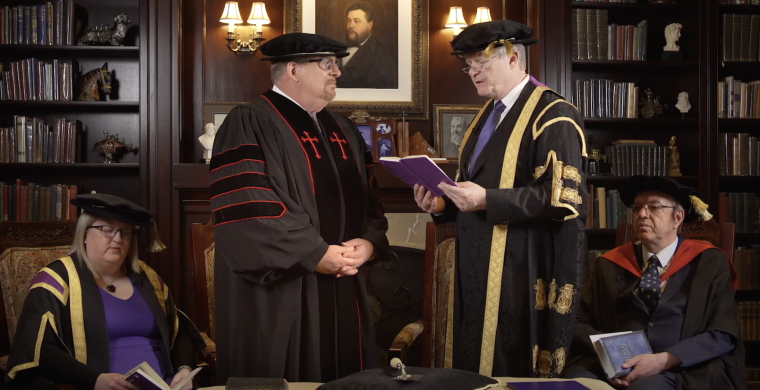 As Chancellor, Warren will play a "key role in supporting the vision of the college to train men and women for Christian mission, ministry and leadership in the contemporary world," it said. He was officially installed as chancellor in April.
Warren, the founder of Saddleback Church, a Southern Baptist megachurch in southern California with a weekly attendance of more than 15,000, recently stepped down from his role as senior pastor of the church.
Pastor Andy Wood, who formerly led Echo.Church in the San Francisco Bay Area with his wife, Stacie, took over the leadership of the global church operation in September. 
The church was recently expelled from the Southern Baptist Convention for having a woman fill the office of teaching pastor. The church reportedly plans to appeal the decision at SBC's Annual Meeting on June 13-14 in New Orleans, Louisiana.
In addition to his role at Spurgeon's, Warren is leading the Finishing the Task Coalition, which aims to fulfill "Jesus' call to make disciples of all nations" by mobilizing the global church to ensure everyone has access to God's word. He also recently released a book, titled Created to Dream, which walks readers through God's process for helping people fulfill their dreams. 
The 69-year-old author recently revealed he's been in a two-year-long battle with an autoimmune disease and said the illness is "debilitating" and causes him constant pain. 
"It leaves all my major muscles in pain, pretty much, 24 hours a day," he said. "It's debilitating. It's tough walking, working. But it hasn't changed the way that I think. The problem is sometimes I feel like I am this brain on fire, and I'm like in a wheelchair. I'm not in a wheelchair, but the bottom line is it's difficult to move around."
"Nothing could come into my life without the heavenly Father's permission," Warren added, "But in all situations, I need to relax because God is God, and I'm not. I've had many ups and downs in 50 years of ministry, and God is faithful."