Rick Warren, Father Robert Barron Decry California's Assisted Suicide Law, Culture of Death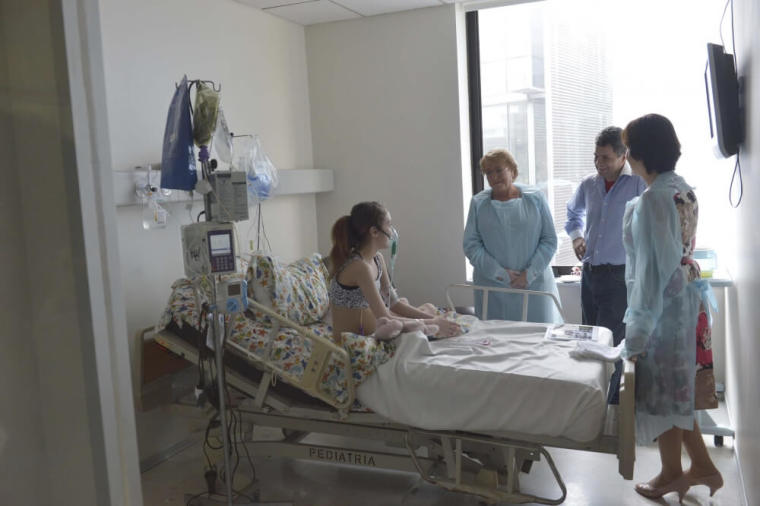 Pastor Rick Warren and Father Robert Barron are decrying the culture of death and California's new law that allows physician assisted suicide for terminally ill patients. 
In a Nov. 17 webinar sponsored by the Life Legal Defense Foundation, conservative commentator and radio host Hugh Hewitt interviewed Warren, senior pastor of Saddleback Church in Lake Forest, California, and Barron, the auxiliary bishop of the Catholic Diocese of Los Angeles and founder of Word on Fire Ministries, to discuss the implications of what some are calling "mercy killing."
"[Christians] are not [of] a utilitarian view of life that we're just tools, that we're just objects," Warren said. "We are made by God for God. Until we understand that, life doesn't make sense."
Warren said that in the Bible, Moses, Elijah, and Jonah all pleaded with God to end their lives prematurely but He refused.
"All three were at points of depression and they all asked God to kill them and in all three instances God said no," he said.
"The fact is, we belong to God. Theologically, we are not our own. I do not own my body, that's totally counterculture. ... But if I don't own my body, then I don't have the right. I didn't choose when I came into the world, and I don't get to choose when I go out of the world. It's appointed by God."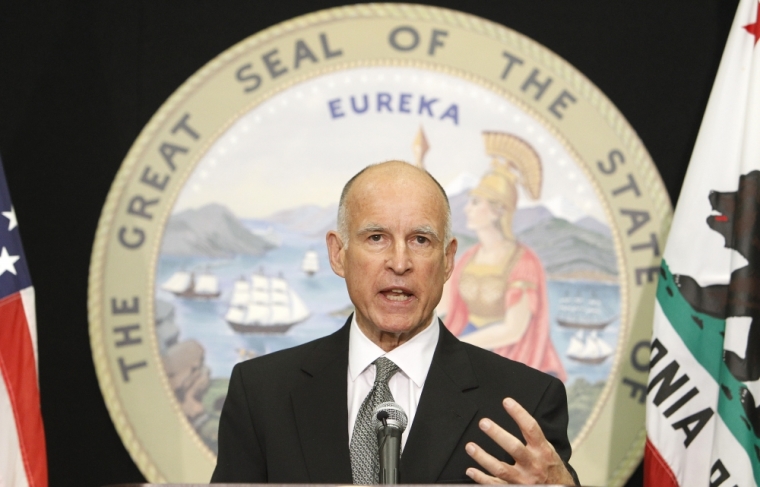 In October 2015, California's Democratic Gov. Jerry Brown signed the End of Life Option Act into law and it went into effect in June. 
Even though Warren doesn't typically comment on politics, this issue is of particular importance to him in that his own son, Matthew, at the age of 27, died by suicide in April 2013 after a lifelong battle with mental illness.
Barron noted that recently he saw a billboard that read: "My life, my death, my choice."
"I thought, that is directly repugnant to the Bible," he said. "Whether we live or we die we are the Lord's. So the idea that we do not belong to ourselves is fundamental to the Bible." 
"One of the ways that Catholic tradition deals with this more philosophically is this idea of the inviolable dignity of the individual. It is intrinsically evil to ever take a human life, from the moment of conception to natural death. Meaning, there is no motive, no circumstance, no consequence that would ever justify such a move," he added.
"The protection of the innocent has to be the foundation of any moral system."
When the law went into effect in June, Warren and many others spoke out against it and tried to bring awareness and attention to its devastating impact on people's lives, but their efforts failed to gain attention. The pastor also said that he found people who claimed to be Christians who viewed assisted suicide as compassionate, particularly if people are terminally ill.
The truth is, Warren said, is that "all of us are terminally ill. The mortality rate is still 100 percent."
"You don't know the impact of suicide until you've had a friend or family member take their lives."
When Warren's son was 17, he asked his dad why he couldn't just go on to Heaven, why did he have to stay on Earth in pain. "It's gut-wrenching to have your son say that," Warren said.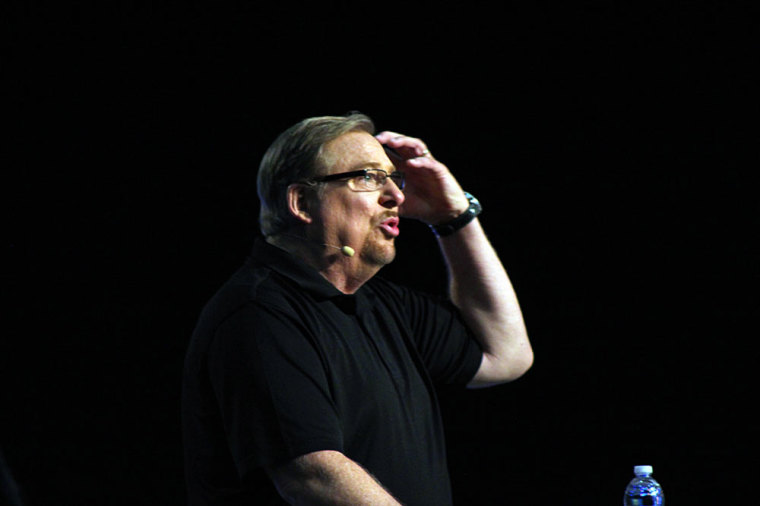 "And I looked at him and said, 'Matthew, I understand your pain, but I cannot give up hope that either A) at one point we will find a cure to your mental illness either medical or a miracle, or B) that some problems are just not going to be solved on this planet.'"
"What I would tell him is 'your illness is not your identity. It is not a sin to be sick. Your chemistry is not your character.'"
And from a Christian standpoint, the most painful suffering should be seen in light of the cross of Jesus, Barron added.
Moreover, physician-assisted suicide is a grave compromise of the Hippocratic oath, they argued.
"If doctors are able to take lives, then who do you trust?" Warren asked.
Given the history of the Christian Church's involvement in healthcare, overt pressure from the secular state to force Christian institutions to participate in actions that contradict with their faith, such as assisted suicide, will cost society greatly, Barron said. 
"Once you lose God, you actually lose human dignity," Barron said, adding that secularists posit themselves as neutral but actually demand that others bend to their demands.
"To say that the world is nothing but what we can see and measure empirically, the world is nothing but a clash of wills at the anthropological level, that's a philosophical vision of life," he added. "It's at odds with the biblical vision. And I think the avatars of secularism know it. They know that the most powerful enemy they face would be biblically minded people. So that have accurately targeted these people and they want them out of these arenas."