Rick Warren: Getting to Know God as Your Heavenly Father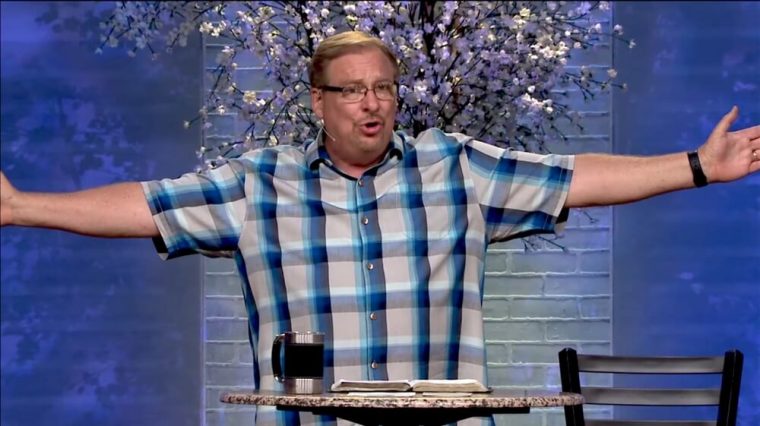 To fully know and love God, Christians need to shed their misconceptions and view Him as their father, Pastor Rick Warren says.
Warren, the senior pastor of the 20,000-member Saddleback Church in Orange County, California, explains in his Thursday devotional that while the Old Testament rarely describes God as being a father, this changes after Jesus is sent down from Heaven to save humanity.
After this event, God is described as a father much more frequently, and this designation "[explodes] all the stereotypes" about God.
"God is not the angry tyrant. God is not the cosmic cop. He is not the universal killjoy. He is not the impersonal force. God is a personal God. He wants to have a relationship with us, and he created you with the ability to have a relationship with him," Warren explains.
Some Christians have trouble connecting with God as a father figure because they have personal baggage relating to their own experience with their fathers in their life, Warren adds.
"The reason why many people never connect with God is because they unconsciously think God is like their earthly father, who may have been unreasonable, so they think God is unreasonable. Or, maybe their father was unreliable, so they think God is unreliable," the megachurch pastor explains.
"We impose all those mixed-up hurts and emotions onto God, and it's no wonder we have a hard time connecting with Him," he continues. ... "We need to let go of the misconceptions and myths we have about God so we can understand the truth of what God the Father is really like. Because the truth will set you free! Misconceptions keep you disconnected from God. But when you really know him, you're going to love Him."
Writing on the topic of what it means to be a born-again Christian, Warren explained in a daily devotional earlier this week that being born-again means believers are adopted members of God's family and will never be abandoned.
"You may ask, 'No matter what I do? Really?' No matter what you do!" the pastor says. "Once you're born, you cannot be unborn. Once you are born again, you cannot be unborn again. The fellowship may be broken, but no matter what your parents say, everybody knows you are still their child."
"In the same way, once you become a child in the family of God, you remain in the family of God!" Warren continues. "We are the family of God. Church is not something you go to. Church is something you belong to. You're grafted into the vine and the tree of life. You're born again and adopted into the family of God."