Rick Warren: People Are Irritable Because They Are Hurt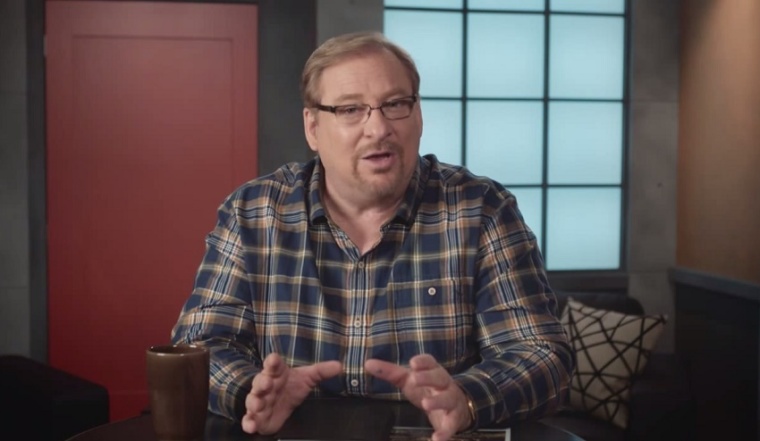 People who are irritable or hurtful toward others do so because they themselves are hurt inside, according to Saddleback Church lead pastor Rick Warren.
In an entry published on Rick Warren's Daily Hope website on Monday, the best-selling author of The Purpose-Driven Life wrote a devotional centered on Proverbs 19:11.
"A person's wisdom yields patience; it is to one's glory to overlook an offense," reads the verse, as rendered by the New International Version of the Bible.
Warren reasoned that when one is "dealing with people who are offensive or irritating, you need to look past the behavior to the pain."
"Because everything we do is motivated by something. When people hurt others, it's because they're hurting on the inside. Hurt people hurt people," wrote Warren.
"The more you understand about other people's background, the more grace you'll show them. Think of the people who you find the most difficult to deal with and who irritate you the most — you probably know nothing about their background."
Warren went on to state that "the Bible says refusing to be offended by other people is actually an act of mature love."
"It shows you how much love you've got in your heart. The more love you have in your heart, the harder it is to offend you on a personal basis," continued Warren.
"The more I am filled with love, the less I'm going to be upset with you when you are demanding or demeaning or disapproving."
This is not the first devotional that Warren has written that centered on how a believer should treat those who hurt them.
In a May 2014 Daily Hope entry, Warren called on Christians to let go of the people who have hurt them in their past, naming three reasons: "You have to forgive those who've hurt you because God has forgiven you," "You have to forgive those who've hurt you because resentment controls you," and "You have to forgive those who've hurt you because you're going to need more forgiveness in the future."
"Resentment makes you miserable, and it keeps you stuck in the past. And when you're stuck in the past, you are controlled by the past. Every time you resent something, it controls you," stated Warren in 2014.
"Some of you are allowing people who hurt you five, 10, or even 20 years ago to hurt you to this day. That's stupid. Don't let it happen. They can't hurt you any more. Your past is past. You've got to let it go."