Rickey Smiley Gets Real About Faith, Struggles of Being a Single Parent (Interview)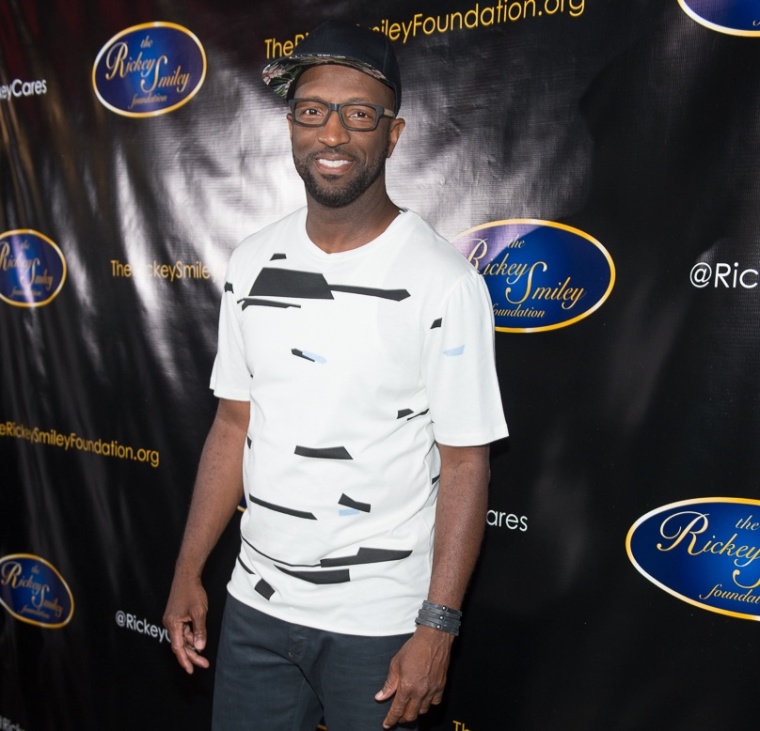 Nationally syndicated radio show host and comedian Rickey Smiley speaks candidly about the struggles of single parenthood and raising five children, two of whom are daughters, in an interview with The Christian Post.
The 47-year-old star of TV One's reality show, "Rickey Smiley For Real," opens up about the challenges he's faced and is not ashamed to talk about the hardships that come with being a parent.
"One of the tough things about being a single father is trying to teach a woman how to be a woman. I have to teach my daughters how to sit at a table, how to cross their ankles. ... I'm trying to teach them etiquette and how to be a lady," Smiley told CP.
"There's some tough teachable moments that are going on in our house, for real. [I want] them to understand — you're going to be somebody's wife with children one day."
In the second season of his popular TV One series, cameras were rolling during a tough moment between the entertainer and his nephew, Craig, whom he serves as his guardian.
"There was one scene when I was in the garage with my nephew who had been giving us problems for a while. He had been doing some very disrespectful stuff to us and it just so happened that the cameras were there when he had one of his episodes," Smiley told CP. "Coincidentally, the cameras were able to capture a real tough moment. They were actually shooting something else and it turned to that when we got a call from the school saying he skipped school."
Navigating the world of parenthood isn't easy for Smiley, who advises single fathers to remain consistent and resilient. The comedian also finds ways to bring his personal brand of humor and Christian faith to the forefront in all of life's challenging moments.
Keeping faith at the forefront
Raised in church, the now full gospel Christian says he finds solace in things like gospel music.
"You know, I have a 26-year old son that I'm worried about. I listen to Jason Nelson's 'Shift in the Atmosphere' testimony, at the end of the song when he says 'I haven't talked to my son in a few days,'" Smiley revealed. "All of those other great songs that give us a little bit of hope and faith through all of these trials and tribulations, you have to have it. It's good to know where your assurance comes from."
That confidence in God has also translated to his success on his nationally syndicated radio morning show, "The Rickey Smiley Morning Show."
"Remaining true to your real talent, being funny, making people feel good, giving people information, not being ashamed of God but talking about how much you love God ... I think all of those are keys to success," Smiley said. "Giving people some inspiration and motivation in the morning, all of that stuff matters."
As a veteran in the entertainment industry, Smiley also advises people looking to pursue their own career goals to make God a priority in doing so. If God calls people to a certain career, the entertainer wants them to keep pursuing it.
"We have to seek ye first the Kingdom of God. When you have a true purpose God already has in mind what He wants you to do," he said. "You have to act on it. You don't see me going to the pulpit at church and preaching because I'm not called, and that's just goes back to staying in your lane."
When he's not on television, radio or entertaining people from a stage, Smiley is spending time pursuing another calling — giving back to his community. With his Rickey Smiley Foundation, the entertainer helps children and senior citizens enhance their lives.
"We have a great wonderful organization that does a lot of serving in the community. The foundation is a blessing and I'm excited about it," he said, encouraging people to visit his foundation's website where videos and information are available about their work in the community. "If you believe in what we're doing, make a donation."
For more information about the Rickey Smiley Foundation, visit The Rickey Smiley Foundation website. Fans can also catch Rickey Smiley and his family on "Rickey Smiley For Real" which airs at 8/7C every Tuesday on TV One.