Rihanna: 'Girls Are Settling' for Unchivalrous Men; 'I'll Wait Forever If I Have To'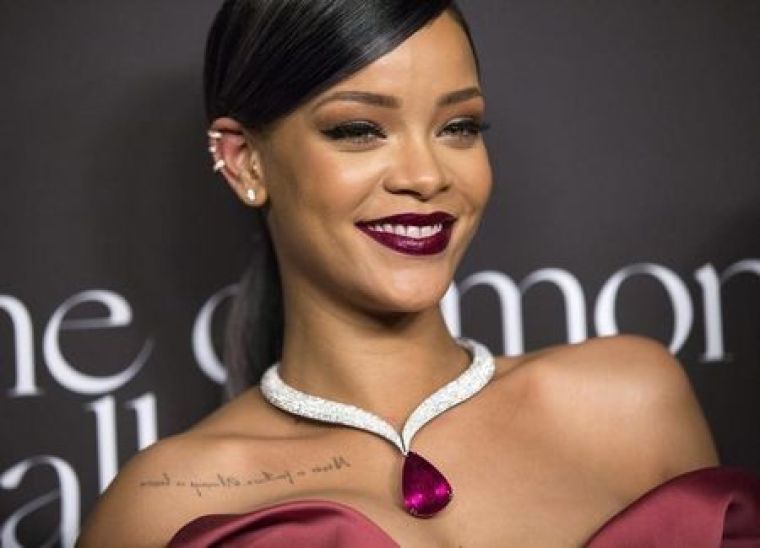 Pop star Rihanna has opened up about dating and relationships and said that while it's become socially acceptable for men to be unchivalrous, she refuses to settle for less when it comes to finding her ideal mate.
The "Diamonds" singer shared her thoughts on dating in today's culture and said increasingly, men are rejecting traditional norms out of fear that they'll somehow appear weak. She added that while some women are happy "settling," she would rather wait for someone who meets her standards.
"You want them [men] to feel good being a man, but now men are afraid to be men," Rihanna said in Vanity Fair's November issue. "They think being a real man is actually being a [expletive], that if you take a chair out for a lady, or you're nice or even affectionate to your girl in front of your boys, you're less of a man."
She continued: "It's so sick. They won't be a gentleman because that makes them appear soft. That's what we're dealing with now, a hundred percent, and girls are settling for that, but I won't. I will wait forever if I have to … but that's OK. You have to be screwed over enough times to know, but now I'm hoping for more than these guys can actually give."
The last time the Bajan singer was involved in a serious relationship with singer Chris Brown three years ago, their private struggles eventually became public and led to a split and charges of domestic violence against Brown. Rihanna admitted that she gets "fearful" of falling in love again because her life as a pop star makes it difficult to have a normal relationship.
"… I get fearful of relationships because I feel guilty about wanting someone to be completely faithful and loyal, when I can't even give them 10 percent of the attention that they need," she said. "It's just the reality of my time, my life, my schedule."
Despite her doubts about love and relationships, Rihanna, who's been known to tweet Bible verses, once said that she's heavily reliant upon her faith in God, which she said gives her strength to overcome any fears.
"I think I'm like most people — we fear the unknown and the things that have yet to come to pass, which are the very things that don't deserve to be feared," the pop singer told the March issue of Harper's Bazaar. "When you give God complete control, it's very hard not to be fearless."