Ring of Pontius Pilate, who ordered Jesus Christ's crucifixion, discovered near Bethlehem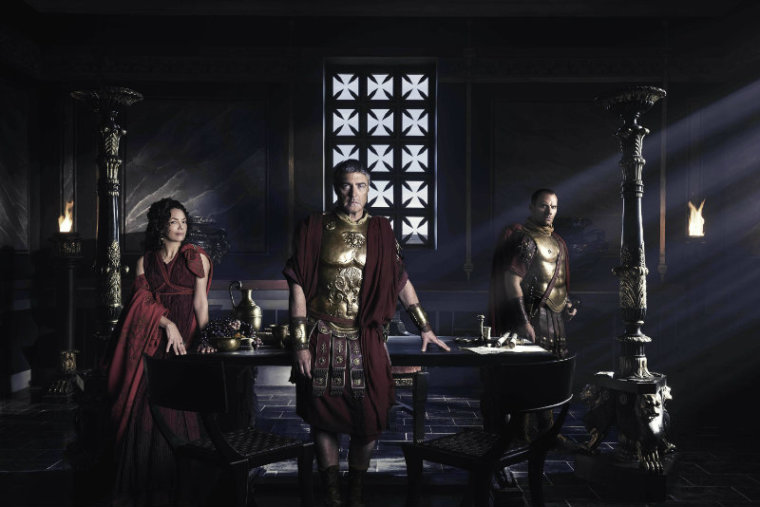 Researchers have deciphered an ancient inscription on a bronze ring first found 50 years ago pointing to Pontius Pilate, the Roman governor who ordered Jesus Christ's crucifixion.
Haaretz reported that the ring in question was first discovered at the site of Herodion near the West Bank's Bethlehem by professor Gideon Forster from the Hebrew University of Jerusalem, shortly after the Six-Day War in 1968-69.
The owner of the ring had remained a mystery for some 50 years, however, but a recent cleansing and special camera work at the Israel Antiquities Authority labs found Greek writing on the ring, which translates to "Pilatus."
"Pilatus" is a rare name, and linked to that of Roman governor Pontius Pilate, believed to have ruled Judah between the years 26 to 36. The ring was apparently used as a stamping ring in day to day work, with the governor or one of his officials using it to sign his name.
Previous discoveries surrounding the infamous governor included another find in the 1960s, this time with a stone bearing the name of Pilatus.
In the New Testament of the Bible, a reluctant Pilate is pressured by the demands of the Jewish crowd to order Jesus' crucifixion.
His agency and role in Jesus' death has been the subject of much theological analysis. Famous North Carolina evangelist Billy Graham, who passed away in February, said back in 2016 that Pilate gave into cultural pressure when he decided to have Christ crucified, despite believing He was innocent.
"Pilate will forever stand as a warning against giving in to the pressure of the crowd and turning our backs on Jesus. And that can happen far more easily than most of us realize," Graham said.
As John 19:12 points out, Pilate feared that if he let Jesus go, he would be accused of going against Caesar, and so allowed the crucifixion in order to save himself.
Christian author Jerry Newcombe, an on-air host/senior producer for D. James Kennedy Ministries, wrote in an op-ed for The Christian Post in March that the "crime" Jesus was accused of that couldn't be forgiven in ancient Rome was claiming to be a king.
"Crucifixion was a horrible way to die. It was so bad that no Roman citizen could be crucified. It was an execution reserved for slaves and bandits. How amazing then that the Son of God become man would allow Himself to be so degraded by people whom He Himself had created," Newcombe wrote at the time.
"Crucifixion was invented in the Near East and perfected by the Romans. It was not uncommon for a crucified victim to suffer for days. Pontius Pilate was surprised Jesus had died in only a few hours---however, He had been scourged so horribly that He could have bled to death, had He been released after the whipping."