Rising Suicide Rate of Priests Prompts Call for Helpline in Ireland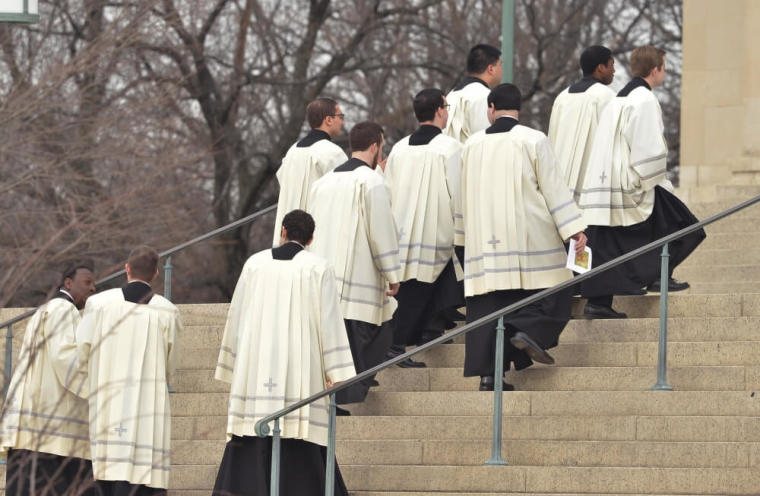 There is a looming crisis in Ireland's Catholic Church. Besides a shortage of vocations, the Irish clergy is facing an even more harrowing kind of crisis. At least eight priests in that country have committed suicide in the past 10 years, according to recent reports given at a meeting of the Association of Catholic Priests (ACP).
The trend reflects the deep-seated dilemma facing the vocation that the clergy has called for the establishment of a confidential helpline for priests in need of support. "Our morale is affected because we are on a sinking ship," one attendee said during the meeting, adding, "We need a national confidential priests' helpline. We're slow to look for help."
The mental problem experienced by priests is borne by the shortage of priests in Ireland. The once thriving Catholic country had 3,100 priests in 2004. Ten years later, the number is down by around 500, with 2,627 clergymen. However, only close to 1,900 are active in the vocation.
This lack of leadership led to the implementation of clustering wherein several parishes are combined under one priest, thereby increasing their workload and causing more stress. Many priests are now driving from one church to the next for Mass on narrow Irish roads and considerable distances in rural areas.
The lack of spiritual manpower also forces priests to work until they're 70–75 years old, well beyond their retirement years, which is considered exploitative. At the rate that priests are disappearing in Ireland, it is feared there won't be any clergyman left 20 years from now.
"These men lived through a time when there were plenty of vocations and their churches were full at Mass, so there's a loss of esteem," Fr. Brendan Hoban, one of the founders of ACP, said. "Also, in the past they would have had live-in housekeepers. Now, most don't and are on their own and so feeling a lot more isolated and lonely as well as feeling nervous and more vulnerable," he added.