'Roe v. Wade' Filmmakers Blocked From Shooting at Statue of Liberty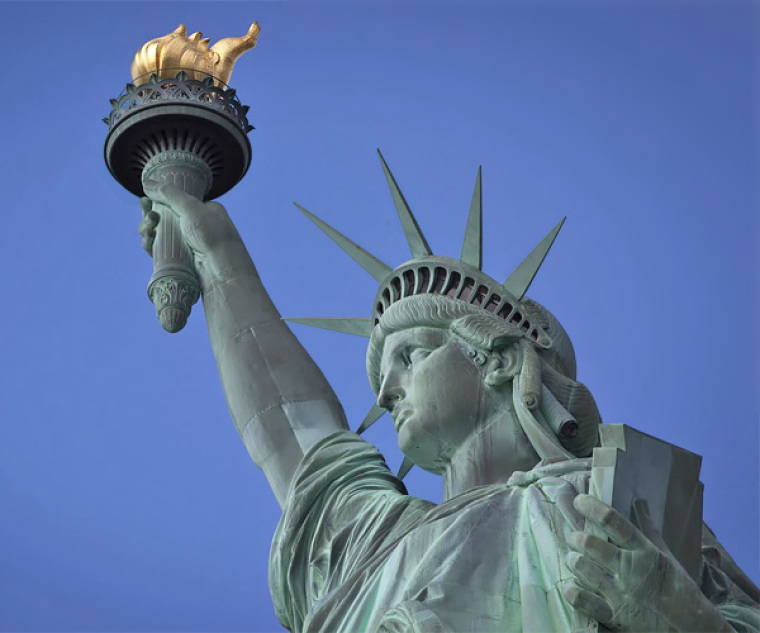 Filmmakers for the "Roe v. Wade" movie were dealt a setback after they were denied access to film at the Statue of Liberty and other locations in New York City.
Actor and director Nick Loeb told Page Six on Tuesday that besides the Statue of Liberty, the project was also denied permission to shoot at the Plaza.
A representative for the latter said that it was not the controversial subject matter that presented a problem, but that "the filming did not move forward due to budget restrictions and potential operational impact to the guest experience."
Still, Loeb said that filming was allowed at St. Patrick's Cathedral. The director, working with his production partner, Cathy Allyn, noted that the film was given special permission to film inside the world-famous cathedral, as well as to film on the street outside.
A preview for the film on Indiegogo says that it's looking to show "the real untold story of how people lied; how the media lied; and how the courts were manipulated to pass a law that has since killed over 60 million Americans. Many documentaries have been made, but no one has had the courage to make an actual feature film, a theatrical movie about the true story."
There have been different reports of the production hitting major problems, such as actors and crew quitting, apparently due to the sensitive nature of the project.
Loeb told The Hollywood Reporter about one instance where a crew member approached him outside Tulane University and asked him, "are you the director?"
"When I told her I was, she told me to go **** myself," Loeb said. "Then she threw her headset on the ground and walked off. I found out later she was our electrician."
Jon Voight, Robert Davi, Corbin Bernsen, John Schneider and Stacey Dash are among the names that have been cast in the film, though others have apparently quit after finding out the project is told from a pro-life perspective.
"We had to replace three local actors, including one who was to play Norma McCorvey, even after she begged for the role," Loeb said.
Other reports, such as one from the The Daily Beast, have claimed that big-name Christian actors Stephen Baldwin and Kevin Sorbo also dropped out after receiving the script, though Sorbo himself has denied such claims.
"Ah, fake news. Gotta love the Left," Sorbo wrote on Twitter in response to the article.
"This is a great script showing how much the lawyers did to get Roe v Wade passed through our Supreme [Court]," he added.