Roma Downey, Mark Burnett Share Father's Day Greeting, Offer Exclusive Sneak Peek at 'A.D.The Bible Continues' Season Finale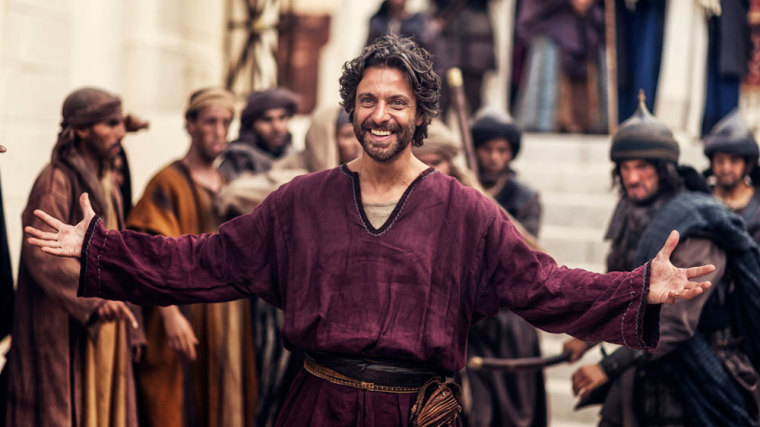 The final episode of NBC's "A.D. The Bible Continues" airs on Father's Day this Sunday, and the series' producers Roma Downey and Mark Burnett are offering wishes for dads everywhere as well as a glimpse at the season finale.
Following the ratings success of "The Bible" series, its sequel "A.D." has garnered critical acclaim, telling the story of the first 10 chapters in the book of Acts. While a second season of "A.D." hangs in the balance, the series wraps its first season this Sunday, revealing the very first Roman convert to Christianity in the final episode, titled "The Abomination."
"What has God told you?" asks Cornelius, Emperor Caligula's soldier in the exclusive sneak peek at the season finale. Cornelius is recorded as the first Gentile to convert to Christianity in the Christian faith.
"I'm just a fisherman," answers Peter. "I've been commanded to teach His message to the ends of the Earth. And know I see that you may also find the salvation Jesus offers. So if I am to do this I must welcome you and baptize you."
Cornelius then begins speaking in tongues as the Spirit surrounds them.
"This is why we came," Peter tells Mary Magdalene. "This is our mission."
Additionally, since the "A.D." season finale falls on Father's Day, husband and wife producers of the series Downey and Burnett issued a special greeting for fans this week.
"A very happy Father's Day to all the dads out there," said Burnett.
Downey added: "Happy Father's Day, have a great day."
TobyMac, Pat Boone, David A.R. White, Father Edward Benioff, Louie Giglio, and Michelle Williams also contributed to the Father's Day message ahead of this week's "A.D." Watch the special clip below.
"A.D. The Bible Continues" airs at 9 p.m. ET Sunday on NBC.