DeSantis signs series of bills to 'protect Florida's children' from sex-change surgeries, drag shows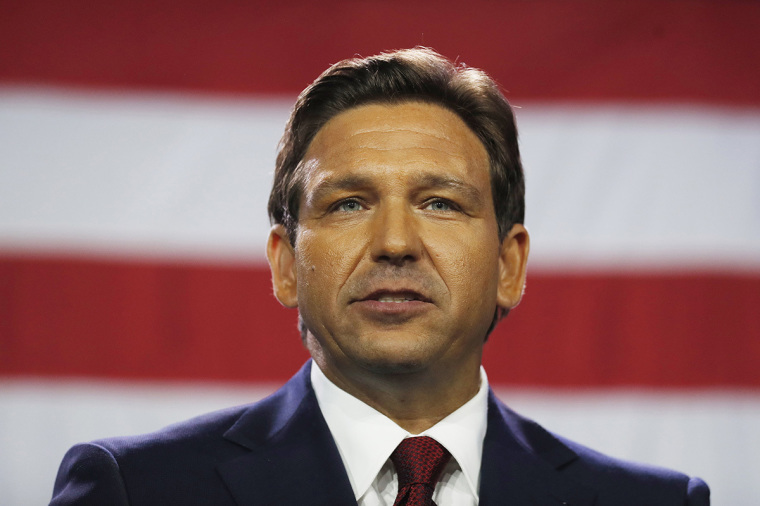 Florida Gov. Ron DeSantis has signed a series of bills intended "to protect Florida's children," including prohibiting minors from attending sexually explicit events and protecting them from undergoing body-deforming procedures in an attempt to look more like the opposite sex.  
The Republican governor signed the Let Kids Be Kids bill package Wednesday, which included SB 254, which bans the prescribing of puberty blockers and cross-sex hormones to children and castration or elective mastectomies on children suffering from temporary confusion about their gender. The bill also requires informed consent for adults undergoing the same procedures. 
Under the bill, Florida courts will have temporary emergency jurisdiction if a child is abandoned, threatened with abuse or is facing pressure to alter their body through drugs or surgeries. The new law also makes it easier for adults who underwent body-altering procedures as a child and suffered harm as a result to sue the doctors who performed those procedures. 
"Florida is proud to lead the way in standing up for our children," DeSantis said. "As the world goes mad, Florida represents a refuge of sanity and a citadel of normalcy."
Mat Staver, founder and chairman of the Christian ministry and nonprofit legal organization Liberty Counsel, released a statement in support of the legislative package approved by DeSantis. "This expansive bill package protects our children's precious innocence from corrosive gender ideology. Gov. Ron DeSantis and the Florida legislature deserve much credit for fighting this evil agenda," he asserted.
"Irreversible mutilations, forced pronoun usage, gender confusing instruction and vile presentations aimed at kids all intend to indoctrinate children into the lie that a person can change their biological sex. Florida says 'no more' and all states should follow the Sunshine State's lead," Staver added. 
Another bill, HB 1438, prohibits the admission of children into an "adult live performance" such as a drag show. The bill also authorizes the Department of Business and Professional Regulation to fine, suspend or revoke the alcohol license for hotels or restaurants if the establishment admits a child to such a performance. 
As The Christian Post previously reported, multiple drag shows throughout the country marketed as "family-friendly" have faced backlash from lawmakers and critics on social media who argue that they expose children to sexual content.
DeSantis also approved another bill that protects women's safety, HB 1521. The legislation requires schools and correctional facilities to designate separate bathrooms and changing facilities based on biological sex.
In addition, the Florida governor enabled private, virtual or homeschooled students to participate in sports or other extracurricular activities, regardless of their ZIP codes, via HB 225. The legislation also reorganized The Florida High School Athletic Association (FHSAA) and reduced the number of members on the board of directors to 13 instead of 16. Eight members of the board will be appointed by DeSantis. 
The bill also preserves athletic teams' First Amendment rights by allowing them to deliver opening remarks that may include a public prayer during high school sporting events.
Under HB 1069, Florida teachers and students will no longer have to declare their pronouns in school or be forced to address students with pronouns that do not align with their biological sex. The bill expanded on the existing prohibition of classroom instruction of gender identity and sexual orientation for kindergarten through third-grade students to apply to all students in pre-kindergarten through eighth grade.
The previous legislation was derided as the "Don't Say Gay" bill by critics. It also requires schools to notify parents about changes to their child's mental, physical and emotional health and prevents districts from withholding this information from parents. 
The sweeping legislative package signed by DeSantis comes amid ongoing debates about gender identity and the potential harms associated with allowing minors to transition. 
According to The American College of Pediatricians, the potential side effects of children taking puberty-blocking drugs include "osteoporosis, mood disorders, seizures, cognitive impairment, and when combined with cross-sex hormones, sterility." The organization warns that the long-term consequences of cross-sex hormones include "an increased risk of heart attacks, stroke, diabetes, blood clots and cancers across their lifespan."
Several individuals have come forward to share their firsthand experience with the negative effects of transitioning at a young age.
Detransitioner Chloe Cole formally filed a lawsuit earlier this year against the medical professionals who facilitated her transition, accusing them of performing a "mutilating, mimicry sex change experiment" on her when she was 13. The lawsuit alleges that the double mastectomy Cole underwent and the testosterone she took left her with "deep physical and emotional wounds, severe regrets, and distrust of the medical system."