Ron Hamilton, musician known for 'Patch the Pirate,' dies at 72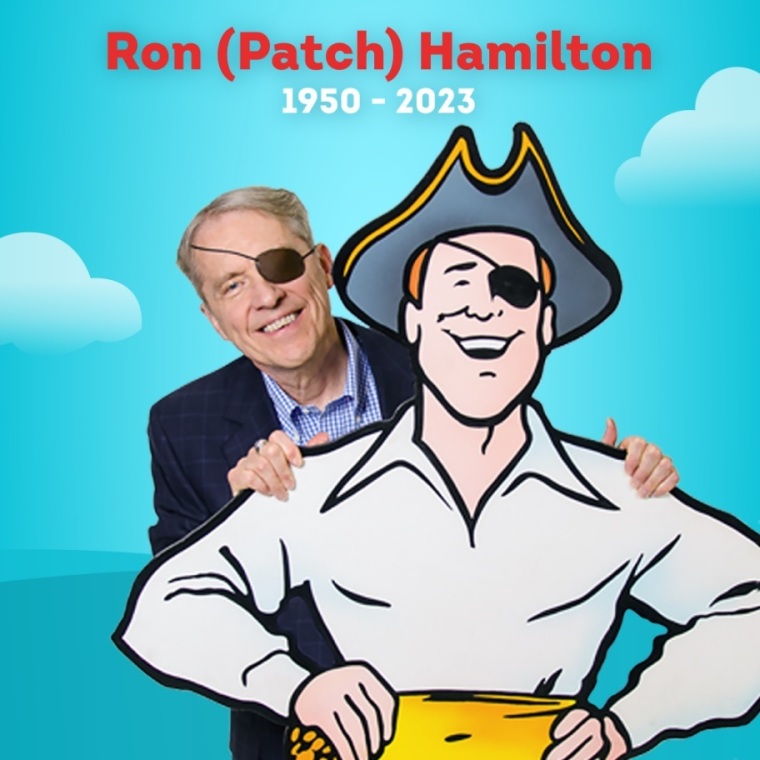 Ron Hamilton, a Christian singer, musician, voice actor and performer best known for his "Patch the Pirate" character of Christian children's entertainment fame, has died after a battle with dementia. He was 72 years old.
The Patch the Pirate Facebook page confirmed his death in a statement Wednesday evening, which as of Thursday afternoon has garnered over 7,100 shares, 13,000 reactions and more than 1,300 comments.  
"Ron (Patch) Hamilton has taken his final breath on this Earth. He is now in the presence of his Savior," stated the official Facebook page.
Ronald Allen Hamilton was born in Indiana in 1950. He graduated from Bob Jones University with a bachelor of arts in church music and a master's degree in church music composition.
Hamilton married Shelly Garlock in 1975, with the two having five children together. All would eventually do voice work for Hamilton's program, "Patch the Pirate Adventures."
In 1978, Hamilton was diagnosed with cancer and had to have his left eye removed. He reportedly developed his beloved character "Patch the Pirate" in response to this loss.
"Many people would see the loss of my eye and the need for wearing a patch as a great trial," Hamilton later recounted. "But I see it as one of the greatest blessings of my life. It reminds me that God teaches us the greatest lessons in the deepest valleys."
For years, the Hamilton family oversaw Majesty Music, which was originally founded in 1973 by Hamilton's father-in-law and known as Musical Ministries.
The Greenville, South Carolina, company oversees the writing and selling of sacred music for both children and adults, as well as other resources. Ron and Shelly would oversee the company from the 1970s until 2018, when they transitioned leadership over to their son-in-law, Adam Morgan, and his wife, Megan.
From 1981 until 2015, the Hamilton family released a "Patch the Pirate" adventure recording every year, with singalong music and Christian themes for a young audience.
In May 2013, the Hamiltons suffered a great tragedy when their eldest son, Jonathan, died by suicide, following years of mental health issues.
"We are thankful that he is now with our Savior. He will be greatly missed. We are hurting but also rejoicing in the Lord that Jonathan is safe in the arms of Jesus," stated Ron and Shelly at the time.
In 2017, it was reported by the Independent Mail that Ron Hamilton was diagnosed with early-onset of dementia.