Ross Dress for Less Shopper Says Manager Dismissed Dressing Room Complaint: He Was 'a Woman Today'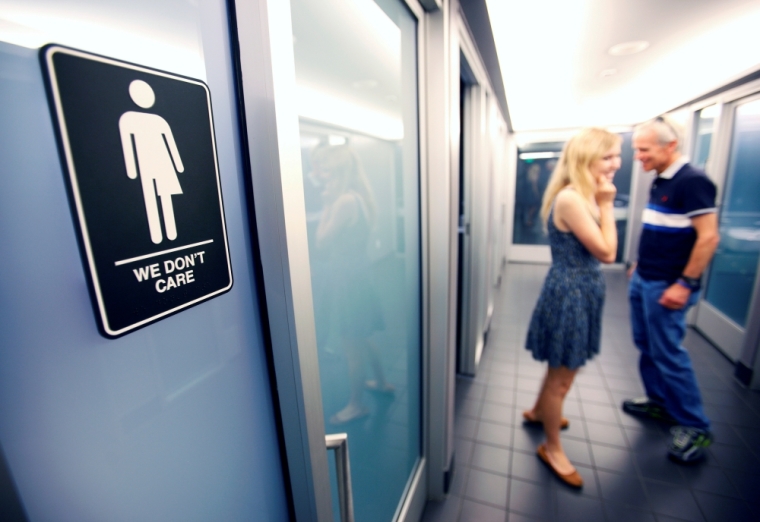 A shopper at a Ross Dress for Less department store in Texas was shocked as a man entered into the women's dressing room while she was there. She complained to the manager, who told her, "He was representing himself as a woman today."
"I was in the dressing room, when we heard a man's voice," Lisa Stickles described the incident at the Ross store in Mesquite, Texas, to CBSDFW.
After her complaint, the manager went inside the dressing room, "came right back out and called me to the side and told me… he was representing himself as a woman today," Stickles said. "He was in no way dressed as a woman. He had on jeans, a t-shirt, 5 o'clock shadow, very deep voice. He was a man."
A customer service representative with Ross said they do not discriminate against the transgender community.
"What about me? Or my feelings?" said Sickles. "(The manager) told me that if I felt uncomfortable in the dressing room with him there… I'd have to wait until he's finished."
Other businesses are also now allowing the use of bathrooms and other facilities based on users' gender identity.
However, American Family Association's online boycott petition against Target was recently signed by more than 1 million people after the retailer announced, "We welcome transgender team members and guests to use the restroom or fitting room facility that corresponds with their gender identity."
Whether people should use bathrooms corresponding to their biological sex or gender identity has become a major debate in the country ever since North Carolina's House Bill 2 was recently criticized by some.
The bill states that people must use bathrooms according to their biological sex. The law also protects the rights of businesses and other places of public accommodation to create their own bathroom policies, rather than be forced to allow men into women's restrooms.
Last week, the U.S. Department of Justice and U.S. Department of Education released a "guidance" saying that all federally funded schools must allow students to use restrooms, locker rooms and other facilities and activities according to their self-proclaimed gender identity.
An online petition started by Family Research Council against the Obama administration's "overreach in bullying parents and local school districts" to allow students to use restrooms and other facilities as per their gender identity has gained more than 82,000 signatures, and the number is increasing by the hour.