Rudy Giuliani Blames Anti-Police 'Propaganda' for 'Assassination' of 2 NYPD Officers
Rudy Giuliani Blames Anti-Police 'Propaganda' for 'Assassination' of 2 NYPD Officers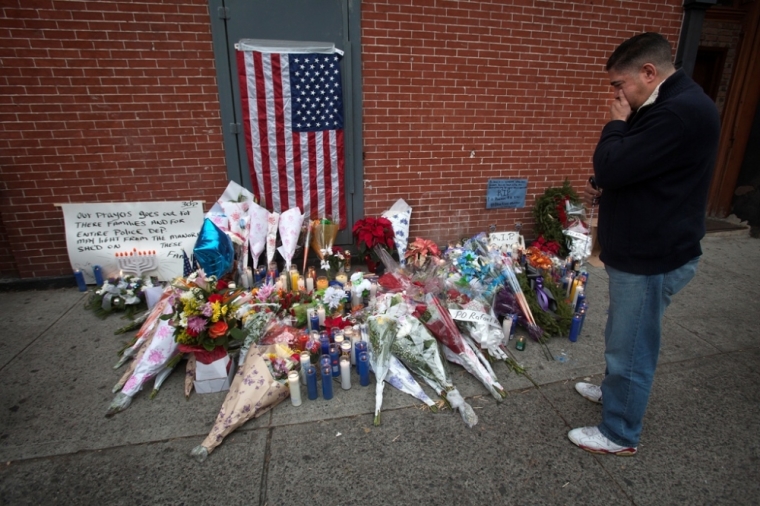 Former New York City Mayor Rudy Giuliani says anti-police propaganda is partly to blame for Saturday's ambush killing of two NYPD officers who were sitting in their patrol car.
"What happened yesterday was an assassination which we haven't had since 1988 with officer Byrne," Giuliani said on "Fox and Friends" Sunday, comparing the on-duty killing of New York policemen Wenjian Liu and Rafael Ramos to the execution-style shooting of NYPD officer Edward Byrne.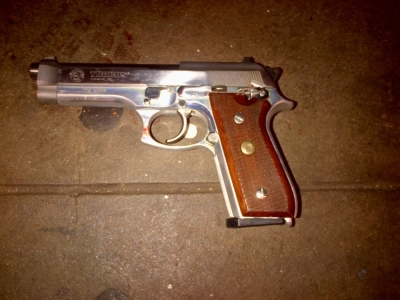 Baltimore resident Ismaaiyl Brinsley traveled to New York and shot and killed Liu, 32, and Ramos, 40, Saturday afternoon as they sat in their marked car in Brooklyn.
The former mayor shied away from pronouncing a direct link between the Michael Brown and Eric Garner protests and the officers' deaths, but added, "It's not unfair to create a connection between these two things."
He continued, "It's certainly true that we have been treated to about three to four months of propaganda about how the police are the enemy."
Protesters have taken to the streets for the last four months protesting what they believe to be unjust treatment by law enforcement. The protests were sparked by the shooting death of Michael Brown who had just committed a strong-arm robbery at a QuikTrip on Aug. 9 in Ferguson, Missouri, and the July chokehold death of Eric Garner, who was selling loose cigarettes in Staten Island, New York.
Both Brown and Garner were unarmed black men who were killed by white police officers. The Washington Post previously reported that toxicology test results for Brown showed that the amount of "tetrahydrocannabinol, the active ingredient in marijuana," he had in his system could've "trigger hallucinations."
In both incidents, the officers weren't indicted by grand juries, which subsequently spurred protests in major citis throughout the country.
Some of the protests have angered police unions that believe the officers in both cases did not act unjustly but were simply doing their jobs.
New York Police Union President Pat Lynch said in a recent press conference that the officer linked to Garner's death is a "mature" officer who responded to a community complaint and acted in the way he did because Garner resisted arrest. He also criticized New York City Mayor Bill de Blasio for suggesting that he was fearful that his bi-racial son could be profiled by the police.
Lynch responded to the death of two NYC officers by saying: "There's blood on many hands tonight. ... That blood starts on the steps of City Hall, in the office of the mayor."
Giuliani, a former U.S. Attorney and a strong police supporter, refuted views that the police are a danger to the African-American community. "The police are saving the black community," he said on Fox News.
Before he murdered two NPYD officers, Ismaaiyl Brinsley posted a picture of a gun on Instagram with the words: "I'm putting wings on pigs today. They take one of ours … Let's take two of theirs #ShootThePolice #RIP EricGarner #RIPMikeBrown."
Brinsley, however, who had an extensive criminal record in Georgia and Ohio, was reportedly violent and suicidal. Family members said he attempted to hang himself. Before traveling to the New York, Brinsley, 28, shot and wounded his Baltimore girlfriend. He also killed himself following the shooting.