Russell Brand Declares He's Changed His Ways, Never Been Closer to Jesus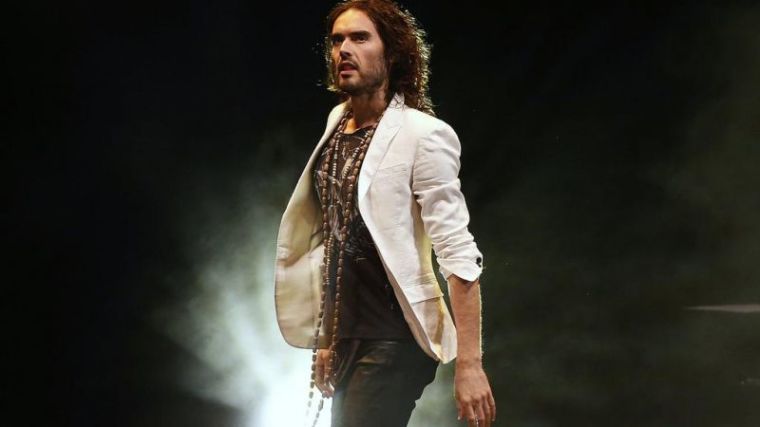 Controversial comedian Russell Brand, who's best known for his vulgarity, insults, and wild behavior, says he's discovered that Jesus Christ is the solution to the world's problems.
"My personal feeling is the teachings of Christ are more relevant now than they've ever been," Brand said in an interview with Relevant magazine.
"There's a famous quote: 'Every man who knocks on a brothel door, he's looking for God,'" he added. "Crack houses and these dens of suffering and illicit activity, they're all people trying to feel good, trying to feel connected. People are trying to escape. People are trying to get out of their own heads. To me, this is a spiritual impetus."
"Humanity is (metaphorically), knocking on a brothel door, in that they are looking for fulfillment in things that will only leave them empty," he continued. 
Following his divorce from pop-star Katy Perry after being married for only 14 months, Brand began the process of changing his life around. He wed actress Laura Gallacher in 2017 after the couple had their first child, Mabel, in November 2016.
The once self-professed "dyed-in-the-wool crack and heroin addict" says he was first introduced to a recovery program by an atheist, and he actually had to fight past "all of the religious talk." His bohemian culture and insatiable appetite for dirty jokes was in contrast to "God." So instead of becoming traditionally "religious," the 42 year old changed how he thought about religion.
"My route to spirituality comes through addiction, so it comes from desperation and fear and this sort of defeat, destruction, annihilation of self in a very humiliating way, I suppose," he revealed. "I had no choice but to embrace spiritual life, but now I am grateful for this. It makes sense of my life."
Brand said the phrase "Thy kingdom come ... on Earth as it is in Heaven" in The Lord's Prayer is vital to changing the world for better. His reasoning being that focusing on self-fulfillment is aimless, but the Gospel's message of caring for others is what really brings satisfaction to the internal longing everyone has.
"I've seen in many formats now — because I've played out the same pattern many times — the attachment to physical things, physical behaviors or people, will never make me happy," he added. "But service of others and values that are certainly found in Christianity will make me feel peace or make me feel happy. It's a lesson that's very hard to learn."
Brand released a book in 2017 titled Recovery: Freedom from our Addictions. He said at the time that the book has a "Christiany feel." The content in the book is Brand's own version of the 12-step recovery program for addicts.
In an interview with inews.co.uk in September, a "thoughtful and eloquent" Brand admitted he has turned his back on his addictions. He even admitted cutting wine from his list of acceptable drinks.
The 12-step program, which is popular in AA meetings, has been known to point its participants to faith in a higher power. Brand's book reportedly does the same while broadening the message of addiction to all forms of addiction, from watching too much television to binge-eating, or the addiction most have to their smartphones.
While the book is filled with obscene language, the U.K. native maintains that his writing still points people to God.
"I think we've been tricked into not believing in God," Brand told inews.co.uk. "There's a duty to reclaim [the true meaning of religion] when we're in an ideological dead-end, when these knee-jerk acts of self-flagellation are happening at an international level."