Russell Wilson's Advice to Tim Tebow on Moving to a Career in Baseball: 'I Hope He Can Hit a Curveball'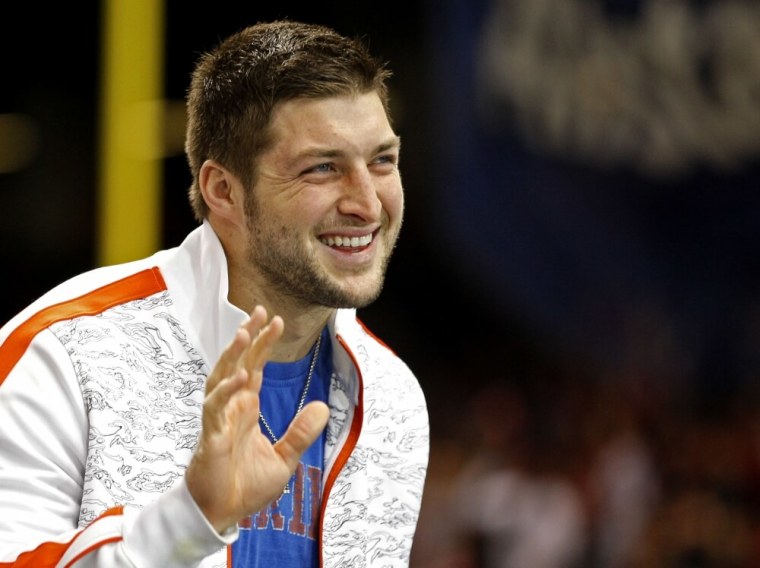 From one Christian baseball playing quarterback to another, Russell Wilson has some advice for Tim Tebow.
The 2007 Heisman Trophy winner has been the topic of headlines and ESPN sports shows since he announced his plans to pursue a professional baseball career, something that Wilson has already accomplished. Now, the Seattle Seahawks quarterback has some wisdom to share with the NFL quarterback-turned-sports analyst.
Monday Morning Quarterback reported earlier this week that when Wilson was asked to share advice with Tebow about embarking on a career in baseball, he replied: "Hope he can hit a curveball. Baseball's pretty hard."
Wilson, a Super Bowl XLVIII champion, played baseball in college. He was then drafted by the Colorado Rockies in 2010, before playing in minor league affiliates of the team like the Asheville Tourists and Tri-City Dust Devils.
Even after entering the NFL in 2012, he still never gave up on his baseball dreams which resulted in him attending spring training for the Texas Rangers in 2013.
The athlete previously revealed that he had a dream to play two sports.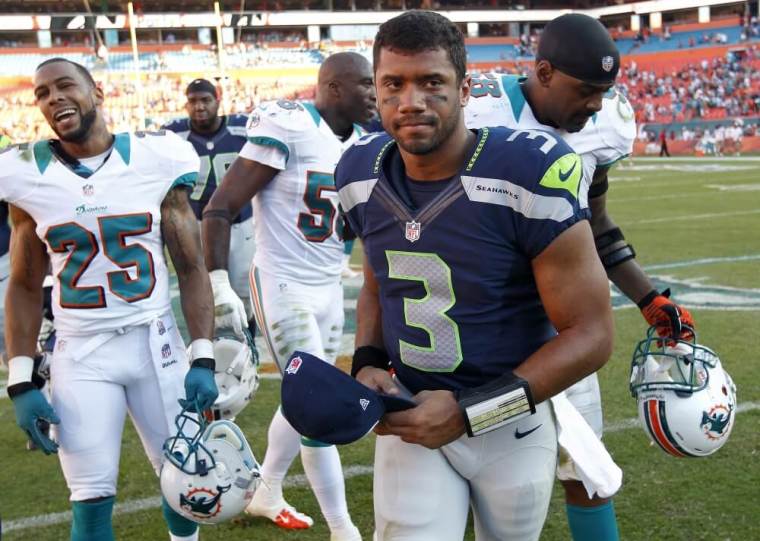 "I've always had the dream of playing two sports. If somehow it was a miracle that it could work out, I'd consider it," Wilson said, according to The Washington Post. "At the same time, my focus is winning the championship with the Seattle Seahawks, and I hope to be playing for a long time."
Much like Wilson, Tebow has become known for his philanthropy efforts but had a tougher time with his NFL career. After winning two college football championships at the University of Florida, Tebow struggled to find his place in the NFL after being drafted to the Denver Broncos in 2010.
In 2012, he signed to the New York Jets for one season but had trouble making a squad past the pre-season when getting opportunities with the New England Patriots in 2013 and Philadelphia Eagles in 2015. Now, Tebow's agent says he is ready to switch sports.
Jimmy Sexton, Tebow's NFL agent, has faith in the athlete doing well transitioning to baseball.
"Obviously we support Tim in his pursuit of a baseball career, as we have in all his ventures," said Sexton, according to ESPN. "Tim's athletic ability, his work ethic, his leadership and his competitiveness were evident in football and will show in baseball. Knowing Tim's passion and desire, we won't be surprised by anything he accomplishes."