Russian Airstrikes Hit CIA-Backed Rebels in Syria as Putin Helps US Opponent Bashar al-Assad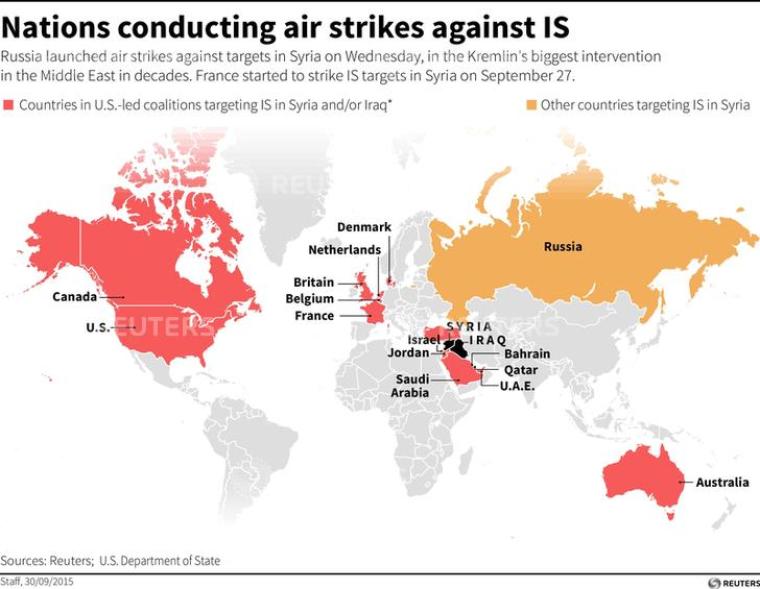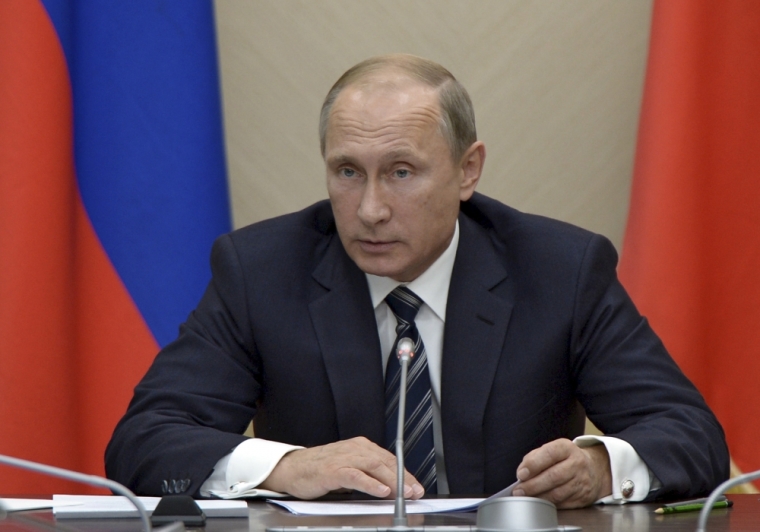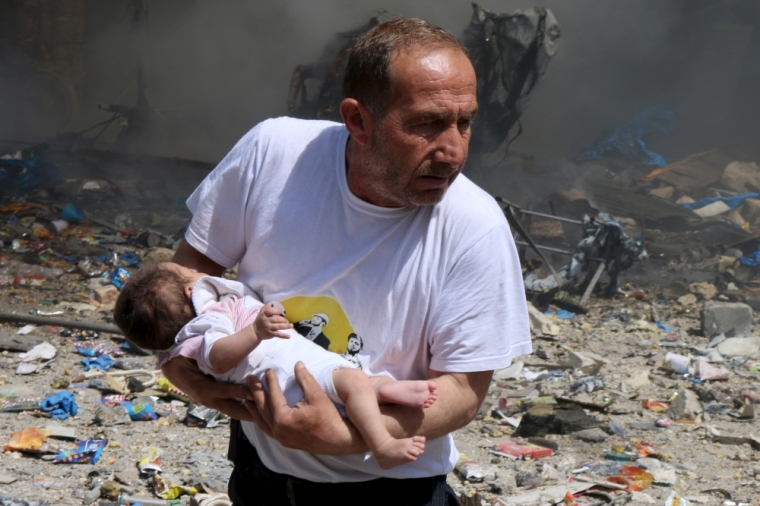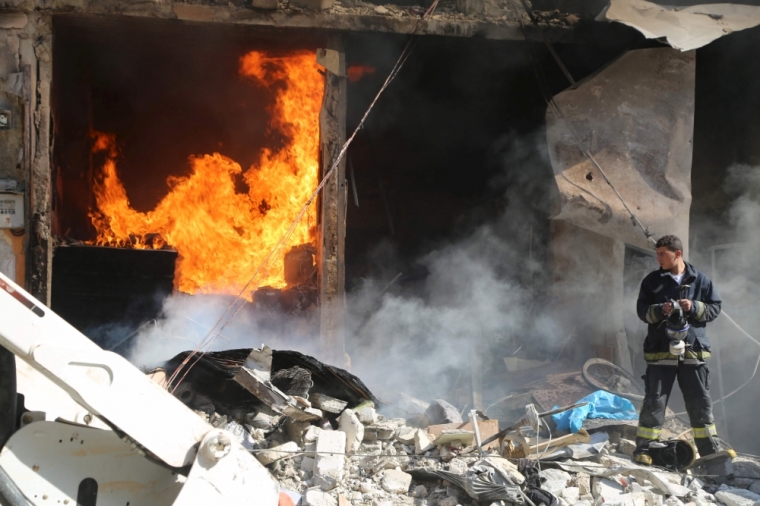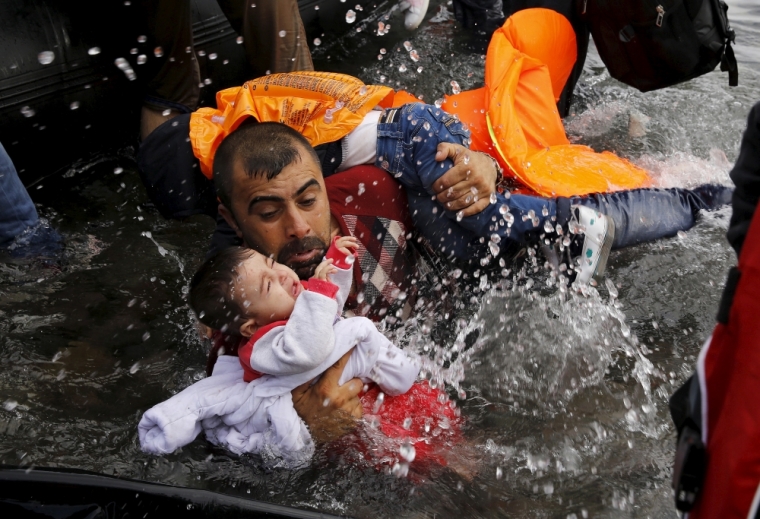 View Photos
Russia began its airstrike operations in war-torn Syria Wednesday, but has reportedly been targeting U.S.-backed rebels who are fighting against the government of Syrian President Bashar al-Assad, instead of focusing on the Islamic State terror group.
Reuters reported on Thursday that Russian officials have claimed that their airstrikes are targeting terrorists, but the U.S. is saying that Russia is going after anti-Assad rebels instead, some of whom have received support by the White House.
Sky News added that Russian jets have conducted at least 30 airstrikes in Syria so far, with TV reports showing that the operations have hit the rebel-held town of Jisr Al-Shughour in the northwest of the country.
The Syrian National Council, a group that is fighting Assad, has claimed that at least 36 people, including dozens of civilians and five children, have died due to the Russian airstrikes.
While Russia is insisting that it's targeting IS, which has captured significant territory in Iraq and Syria, both the U.S. and France have raised concerns over Putin's actions so far.
"Russian forces struck Syria and curiously didn't hit Islamic State," said French Defence Minister Jean-Yves Le Drian.
U.S. Defense Secretary Ash Carter added about the strikes: "It does appear that they were in areas where there probably were not ISIL forces, and that is precisely one of the problems with this whole approach."
British Prime Minister David Cameron noted that if Russia is targeting IS, then "that is all to the good," but if it is indeed true that the airstrikes are targeting the Free Syrian Army and are aiding Assad, "then obviously that is a retrograde step, but let's see what happened."
The U.S. and a broad team of international allies have been conducting airstrikes in Syria and Iraq against IS, and Secretary of State John Kerry said that Washington would welcome Russian intervention, as long as it's aimed against terrorism. He said, however, that there would be "grave concerns" if the airstrikes are aimed at rebels instead.
"Strikes of that kind would question Russia's real intentions fighting (ISIS) or protecting the Assad regime," Kerry said.
Fox News reported that another concern is centered on U.S. and Russian jets inadvertently clashing in Syria due to a lack of cooperation between the two superpowers. An earlier request by Russia for America to clear air space over northern Syria had been denied by the Pentagon.
In June, the Syrian Observatory for Human Rights reported that at least 320,000 people have been killed and over 1.5 million others have been wounded in the civil war since March 2011, though those numbers keep rising on a daily basis.
Human rights groups, along with the U.S. government, have blamed the death toll not only on the rise of IS, but also on the continued fighting between Assad and various rebel groups.
SOHR has been especially vocal in blaming Assad's administration for the continued use of aerial bombs on rebel-held cities. In a July report, the group said that close to 5,000 civilians alone have died due to such bombardments by government warplanes and helicopters.
"The use of barrel bombs must stop," Staffan de Mistura, the U.N. envoy to Syria and Iraq, said earlier this year. "All evidence shows that the overwhelming majority of the civilian victims in the Syrian conflict have been caused by the use of such indiscriminate aerial weapons."
Russia has backed Assad, however, claiming that the rebel groups he is fighting against are terrorists, and insisting that the only way to restore stability to the war-torn country is to help the Syrian government.
Putin added, however, that much like the U.S., Russia will only be using airstrikes in Syria, and will not send in ground troops.
"We certainly are not going to plunge head-on into this conflict," Putin said. "First, we will be supporting the Syrian army purely in its legitimate fight with terrorist groups. Second, this will be air support without any participation in the ground operations."