RZIM cuts staff, will restructure as grant-making organization to support abuse victims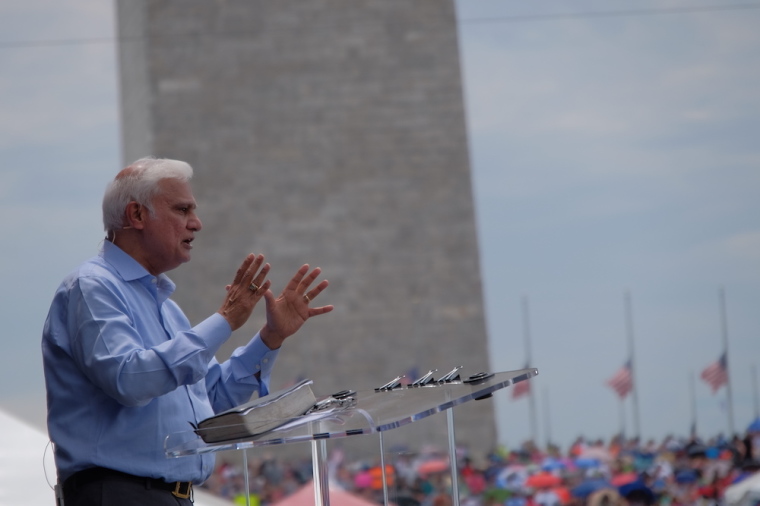 Ravi Zacharias International Ministries is restructuring and will soon become a grant-making organization supporting evangelism and abuse victims as it plans to lay off the majority of its staff, its leadership has announced. 
The development comes approximately one month after the release of the final investigative report from Atlanta law firm Miller & Martin detailing the extensive sexual misconduct and abuse alleged to have been committed by its namesake and late apologist who died in May 2020 after a battle with cancer. 
The apologetics ministry intends to lay 60% of its staff and restart the organization, according to an internal email obtained by The Christian Post. 
In the email, RZIM CEO Sarah Davis, the daughter of the late apologist, wrote that the ministry "cannot — indeed should not — continue to operate as an organization in its present form."
"Nor do we believe we can merely rename the organization and move forward with 'business as usual.' That, we are convinced, is not right for numerous reasons."
Davis admitted that in the past few months, the organization has experienced a "steady decline" in financial support and the loss of its certification with the Evangelical Council for Financial Accountability.
RZIM halted fundraising efforts in the wake of the report's fallout and hired the consulting firm Guidepost Solutions to review the organization's culture and practices. The ministry will now transition to become a grant-making organization that supports both evangelism and "the prevention of and caring for victims of sexual abuse."
"Those of you affected by this will be offered the same financial consideration as those who participated in the voluntary redundancy in recent weeks," Davis told staff. 
"No employee will be asked to sign an NDA, and we encourage any of you to reach out to Guidepost with any information you may have that may be helpful in the review, regardless of your status with RZIM in the coming weeks."
Davis said that the organization anticipates the transition to a grant-making organization to be complete within four to six months. The transition will be accompanied by leadership changes. 
Davis announced on Saturday that her father's name would likely be removed from the ministry.
"We are in the process of taking down Ravi's content from our website and social media platforms, including publications, videos, and other forms of content, and we intend to change the name of the organization," Davis wrote in a statement.

"Effective immediately, we are also discontinuing the use of 'The Zacharias Institute' brand."
She assured that the organization continues to "grieve deeply for the victims who have been treated in ways that are completely antithetical to the gospel."
"We also painfully and increasingly recognize organizational failures that have occurred and the repentance that needs to take place in both heart and action," she stated. 

Allegations of Zacharias' sexual misconduct first emerged in 2017 when it was alleged that he had groomed and engaged in online sexting with Canadian woman Lori Anne Thompson in addition to misrepresenting and inflating his academic credentials. His sexual exploitation against several massage therapists in a Georgia spa he co-owned was revealed last summer. 
The Miller & Martin report found that therapists accused Zacharias of "sexting, unwanted touching, spiritual abuse, and rape."
Thompson tweeted Wednesday, asking for prayers for RZIM CEO Davis. 
"If petition is part of your practice, I request that you consider doing so for Sarah Zacharias Davis today and in the coming days," she tweeted. "No comments or recriminations are welcome — only quite, fervent, petition as she walks the way of not only suffering — but integrity. I will."