S.C. Sheriff Defies Executive Order From President Obama to Fly Flag Half-Staff for Mandela and Supporters Cheer Him on Facebook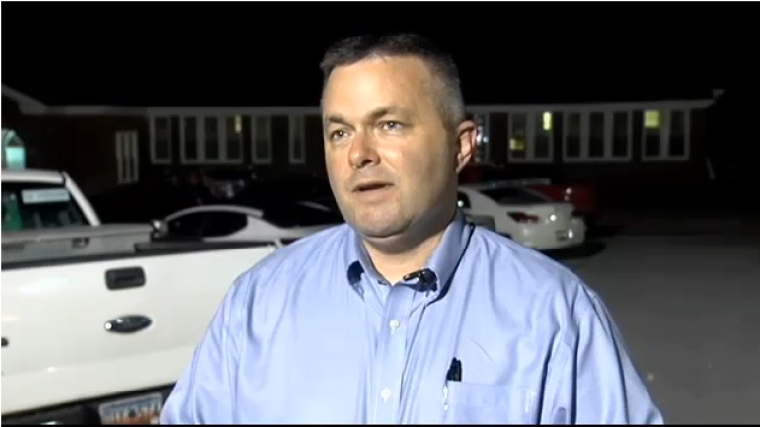 A South Carolina sheriff defied President Barack Obama's executive order to fly the United States flag at half-staff until sunset Monday evening in honor of former South African President Nelson Mandela, because he "was not American," and his supporters cheered him for the act on Facebook.
Shortly after Mandela's death was announced Thursday, Obama called for all flags to be flown at half-staff until sunset Monday out of respect for the global icon at the White House, public buildings and grounds, military posts, naval stations and naval vessels.
In a Facebook post on Friday highlighted in a Fox Carolina report, Pickens County Sheriff Rick Clark refused to carry out the order claiming that Mandela "was not American."
"Nelson Mandela did great things for his country and was a brave man but he was not an AMERICAN!!! The flag should be lowered at our Embassy in S. Africa, but not here," said Clark in the post.
"Our flag is at half-staff today for a Deputy in the low country who died going to help his fellow Deputy. He deserves the honor. I have ordered that the flag here at my office back up after tomorrow's mourning of Pearl Harbor Day!" he added.
And despite the media attention his comments attracted, as promised, a follow-up report from Fox Carolina noted: "On Sunday morning, the American flag outside the Sheriff's Office swayed in the wind from its usual post at the top of the flag pole."
There is no penalty for failing to comply with an executive order from the president and Clark explained to Fox Carolina that he was glad to have the right to disagree.
"It's just my simple opinion that the flag should only be lowered to half-staff for Americans who sacrificed for their country," Clark noted in the report. "I think it's great in America we can disagree."
In another post on his Facebook page on Saturday, Clark noted: "Well the news/Facebook cycle has run its course. Time to move onto the next subject because I have work to do for my community and need to devote my time elsewhere. Thank you for your support and comments. I urge you to read about President Mandela over the next few days of mourning and be inspired for public service for your community and the nation as he was. It Pearl Harbor Day and thank a veteran today if you can."
In reacting to Clark's response to Obama's order, many supporters praised him for the way he handled the situation.
"Very 'classy' and mature post. Nice way to end all the 'hubbub,' hope everyone reads your words carefully and takes your advice to heart," wrote Terri Owens Gillespie.
"I appreciate working for you knowing that you're not a 'yes man.' This country was founded with strong backbones and seems a lot of folks have lost sight of this. Thank you Sheriff," noted Dana Kelly.