Saddleback campuses join initiative to reduce stigma of HIV on World AIDS Day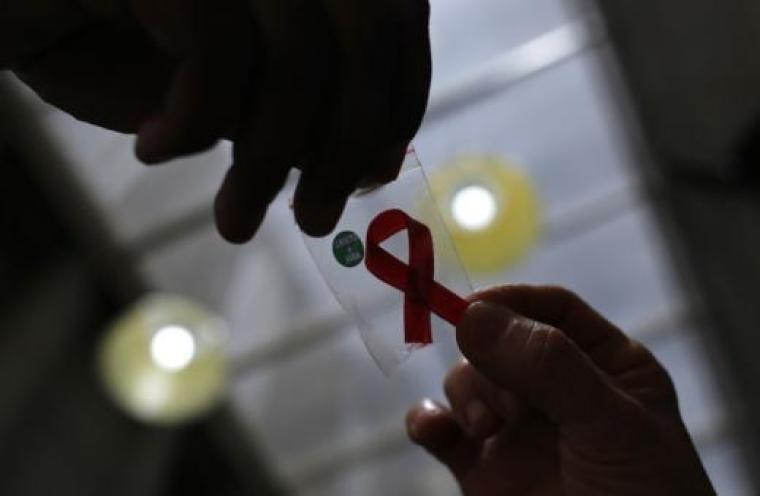 Saddleback Church, the Southern California-based megachurch headed by pastor and best-selling author Rick Warren, will take part in the global observance of World AIDS Day on Saturday.
"This year, all our So Cal campuses will be showing their support by passing out and wearing red HIV/AIDS awareness pins," the church said about their efforts to "raise awareness and reduce the stigma of HIV/AIDS."
Saddleback's campuses will be also working in partnership with Emmanus Church of Santa Ana.
For years, Saddleback has taken an active role in helping to combat HIV/AIDS and to minister those affected by the virus. In 2012, Saddleback hosted a "Compassion Weekend" to coincide with World AIDS Day, with the two-day event focusing on Rwandan orphans whose parents died from HIV-AIDS.
The 2012 observance included the church offering many services in the effort to end HIV/AIDS, including free on-site HIV testing and resources on getting more involved in the cause.
2018 marks the 30th anniversary of the World AIDS Day observance, with the theme for this year being "know your status."
Other churches and denominations are also taking part.
Presbyterian Church USA's Presbyterian AIDS Network is providing various resources for congregations seeking to spread awareness and offer compassion to those affected.
"Jesus mandated us to care for the sick and love one another," said Ann Jones, Presbyterian AIDS Network co-moderator, in a recent statement.
"In the U.S., less than half of those infected now receive proper treatment. We must advocate for adequate funding and support AIDS [prevention] work both locally and globally."
Earlier this week, the White House announced that there will be a new investment by the President's Emergency Plan For AIDS Relief (PEPFAR) of $100 million, which will include faith-based organizations.
Ambassador Deborah L. Birx, M.D., U.S. global AIDS coordinator, said in a statement released Thursday that religious organizations have been a key part of the effort to combat HIV/AIDS.
"Every step of the way, faith leaders and communities of faith have been cornerstones of PEPFAR's efforts," said Birx.
"They have unique health care delivery capacities and deep relationships of trust with individuals and families in need, both of which are vital to helping us achieve our goals."