Sadie Robertson Defends Young Adults Against Negative Stereotypes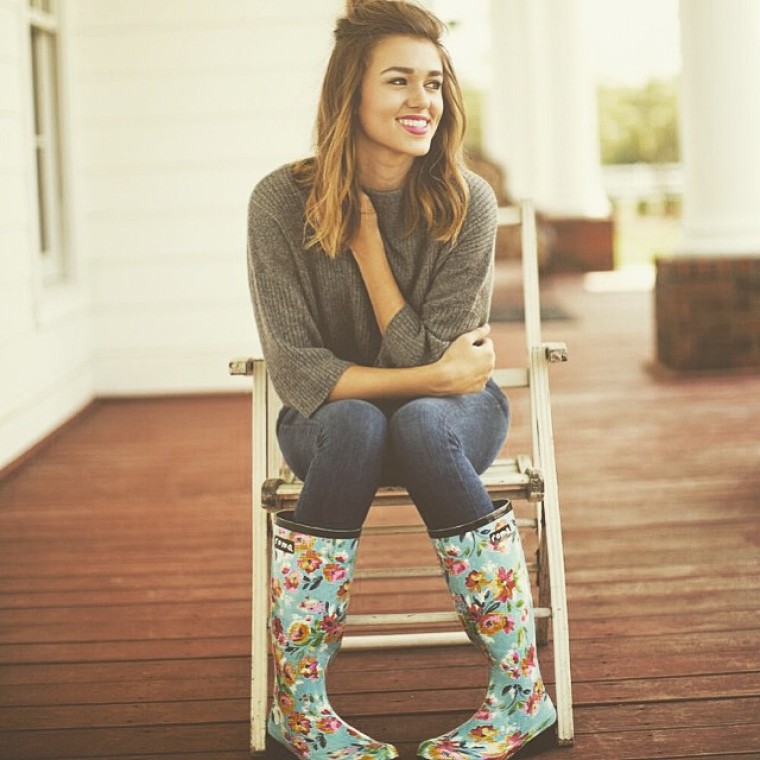 Sadie Robertson has heard all of the negative stereotypes associated with millennials, but now she is speaking up in defense of her generation.
The 19-year-old "Duck Dynasty" star turned author and motivational speaker went to the three-day event known as the Passion Conference where 50,000 college-aged students gathered at the Georgia Dome and the Georgia World Congress this week. After seeing young adults on fire for God, Robertson took to Instagram to defend them.
"To the world who says that this generation is lost, damaged, wild, out of control, selfish, hopeless and many other things I would say back, yes maybe we have made mistakes BUT standing in a room full of 50,000 worshipping a God who daily saves us from that mentioned above, I would say the future is bright," she wrote. "Cheers to running into the light! Cheers to a generation ready to lift our hands up, and praise God for rescuing us! I celebrate this time. For such a time as this."
Robertson, who created the Live Original Tour last Fall, is continuing to motivate people on both the Winter Jam tour and social media. After taking part in the Purpose Conference, she took to Instagram to let people know that she was working on drawing strength from God for the new year.
"It's so easy to allow stress to triumph over your life, because we allow our circumstances to determine our feelings. This year I am determined to not allow that to be my first choice, but to choose strength from God in all things," she wrote. "I'm walking away from being the victim in my circumstances, and believing in the Victor of THE circumstance that allowed me to have peace that surpasses ALL understanding. What a beautiful name it is to remember the name of Jesus, and instantly get peace knowing He has already won."
Instead of focusing on stress, Robertson said she wants to focus on positive things like what the cross represents.
"That alone should give strength when I feel like my life is stressful. It's time to become more selfless, have more strength, and find the essence of good in the devastating beauty of the cross," she said. "The first week of 2017 has already opened my eyes to a lot of truth I so desperately needed."
The New York Times bestselling author of Live Original: How the Duck Commander Teen Keeps It Real and Stays True to Her Values never envisioned that she would have a platform to inspire millions. Her Instagram account has 2.8 million followers.
"Whenever I used to think, 'OK, what do I want to be when I grow up?' it was definitely not this," she told Rare. "I never thought this would happen to me."
While she is surprised to be given an opportunity to tour, the 19-year-old budding entrepreneur insists it is important not to limit God.
"Whenever you decide that you can't limit yourself and that God can do amazing things ... he'll take you to places you never even thought you could dream," she told Rare. "I remember praying when I was little, 'God just give me something, give me a platform, give me people to reach.' I would have never thought that he'd give me this platform or this many people to reach."