Sadie Robertson Delivers Rain Boots to Children in Guatemala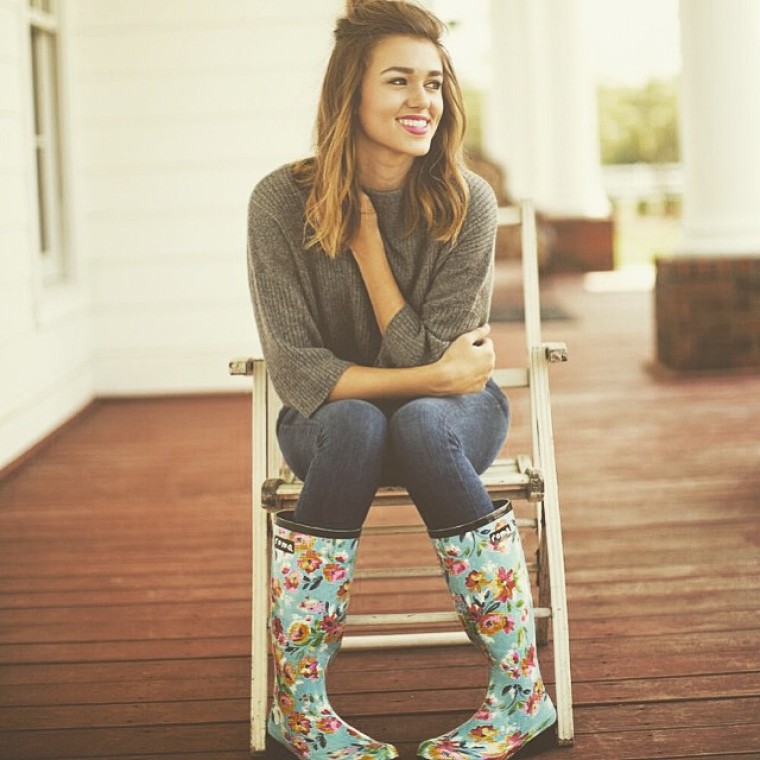 Reality television star Sadie Robertson recently traveled to Guatemala in collaboration with Texas-based Roma boots to donate hundreds of rain boots to children living in poverty.
The Roma for All foundation makes quarterly trips to impoverished regions of the world to distribute school supplies and free rain boots to children, and the 18-year-old "Duck Dynasty" star took part in the organization's most recent trip in December, accompanied by her father, Willie, and adopted sister, Rebecca. 
"We are going to give poverty the boot," Robertson wrote in a message to her 2 million followers ahead of the fall launch of her "Live Original" rain boot line with the Dallas company. "So honored to be a part of a great way to give back. #givepovertytheboot."
For every pair of boots sold by the company a new pair is donated to a child in need. During Robertson's first trip with the foundation, she posted a photo of herself holding a young girl wearing pink rain boots on Instagram with the caption: "If you begin to see God in everything and everyone, you will begin to see the world and every human for the beauty that they are, Dec. 21, 2015."
In another Instagram photo, Robertson is seen playing with a young boy sporting blue rain boots with the caption "giving poverty the boot."
The Roma boot company was founded by Samuel Bistrian in 2010, and has donated boots to children in 25 countries on five continents to date. 
After announcing her partnership with the brand in July 2015, Robertson's mother, Korie, shared her excitement in a message on social media, saying: "@legitsadierob has partnered with @romaboots to design her own adorable line and more importantly #givepovertytheboot. For every pair purchased a child gets the cutest pair of Roma boots and the biggest smiles on their faces you have ever seen! I love this company and what they stand for!"