Sadie Robertson Believes 'God's Not Dead 2' Will Change Lives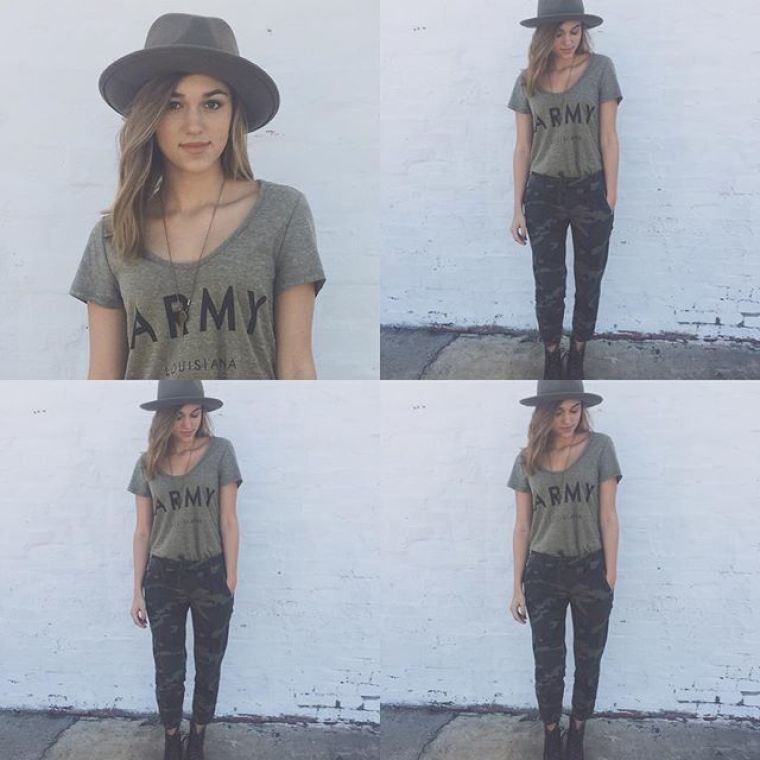 Sadie Robertson believes "God's Not Dead 2" will change lives.
"... Truly an amazing film. I am so honored that I got to be a part of this Gods Not Dead Movement," Robertson, the 18-year-old "Duck Dynasty"-star-turned-author and actress wrote on Instagram. "It will encourage, and inspire all people."
In the follow-up to the 2014 hit faith-based film, Robertson plays a student named Marlene alongside familiar faces like David A.R. White, Trisha LaFache, Benjamin Onyango, Paul Kwo and the CCM group The Newsboys from the first film. The ensemble cast this time around also features mainstream actors like "Melissa & Joey" actress Melissa Joan Hart, "Ghostbusters" cast member Erne Robertson, "Law & Order" star Fred Thompson and Robin Givens from "Head of The Class."
In the film, a Christian teacher named Grace Wesley is being discredited because of her decision to answer one student's question about the teachings of Jesus Christ sounding similar to those of Martin Luther King Jr. and Mahatma Gandhi. After a student questioned if this was similar to Jesus preaching to love our enemies, the teacher agreed.
The exchange prompted a student to text his parents, which resulted in Wesley being reprimanded by her principal and co-workers. However the stakes are raised even higher when an anti-God civil liberties group tries to make her an example.
Robertson previously spoke to The Christian Post about the importance of her becoming involved with the film.
"I told myself in the beginning of this craziness that I would only do a movie if the part fits me exactly. If I really felt like this was going to be a good thing, going to be a good message, and the person I was playing was a lot like myself," she revealed about her character Marlene in "God's Not Dead 2." It's a message that I want to share with people about standing up for your faith, saying I'm not ashamed. I'm excited for people to see it."
The trailer for the upcoming film takes viewers on an emotional journey when they witness the strength and fortitude of one teacher who leans on her faith to fight against something much bigger than herself.
"I would rather stand with God and be judged by the world than to stand with the world and be judged by God," Hart's character says in the trailer. "I'm not going to be afraid to say the name Jesus."