Sadie Robertson Focused on Career After Split From Longtime Boyfriend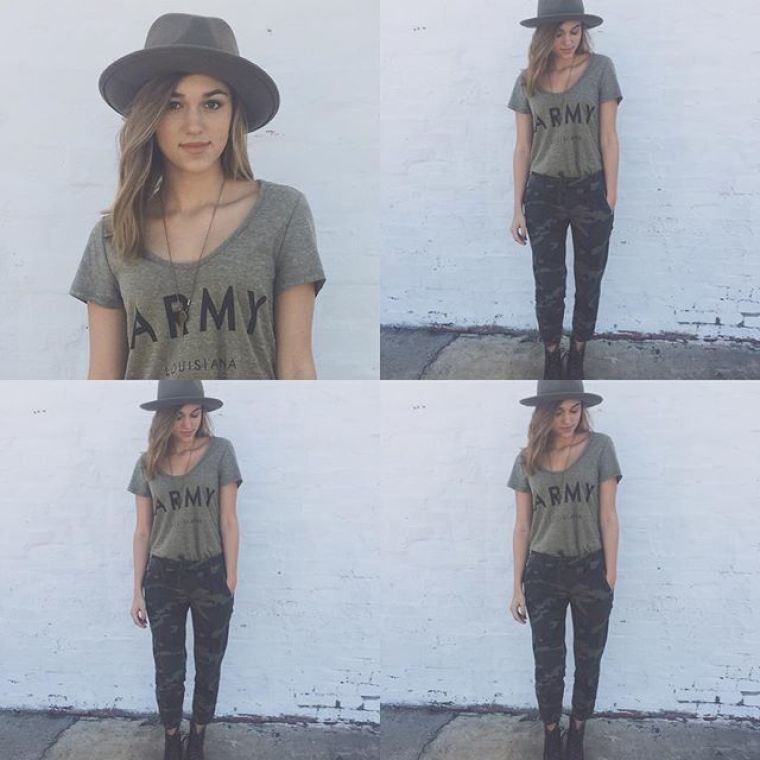 After splitting with her boyfriend Blake Coward, Sadie Robertson is keeping her focus on faith, family and her career.
The 18-year-old Duck Dynasty star is focusing on the television show with her family along with her new film "God's Not Dead 2" instead of the fact that she split with her boyfriend of two years, Blake Coward.
"She's gonna focus on this movie, and on what we're doing with Duck Dynasty, and all the amazing opportunities she's got going on right now," Sadie's mother Korie Robertson told Entertainment Tonight.
Sadie is the granddaughter of Duck Commander founder Phil Robertson and daughter of the company's CEO Willie Robertson, who heads the family business of duck hunting merchandise. Four years after her family became famous on the hit A&E docu-series "Duck Dynasty," the 18-year-old has started to build her own empire by writing books, hosting award shows, starring in movies, design clothes and gaining millions of followers on social media.
The announcement about Sadie splitting from her longtime boyfriend came from the model and actress' representatives on March 30, according to Us Weekly reports.
Still Korie insists that her family has learned to lean on their Christian faith in both good times and bad.
"It's not something that's like, 'Oh it's there on Sunday then it's not there,'" Korie told ET. "I think it permeates every part of our life."
Last year, Sadie spoke to The Christian Post about leaning on her family for advice when it comes to relationships.
"My brother always tells me, 'stay in a place where God can bless you' and I just say 'ok, yeah sure.' But really if you think about it and say it, you know God can bless you and nothing can go wrong...then you're going to be fine," she said. "Don't go in your boyfriend's bedroom and close the door. You can probably figure out what's going to happen, you're supposed to be smart."
When speaking to CP, Sadie admitted that she no longer tried to plan her own life and trusted that God knew what he was doing in all aspects of it.
"I used to plan what my life would look like, then I realized God will take you to so many bigger places than you can ever imagine. So why try to plan," she asked. "My plan, although it may have been a good plan, it wasn't as good as the plan that God had for me. I would have never imagined I would be at the places I am today or done things that I've done today."