Sadie Robertson: Hitting Rock Bottom After Breakup Helped Cure Eating Disorder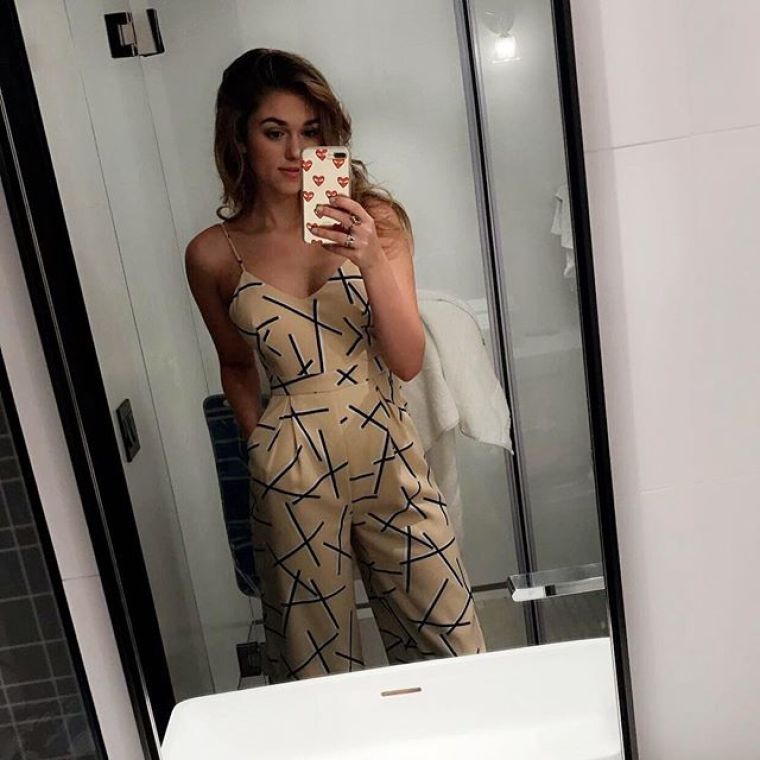 Sadie Robertson revealed that a painful breakup with her ex-boyfriend of three years helped her overcome an eating disorder.
Robertson, a budding motivational speaker and author of the newly released Live Fearless: A Call to Power, Passion, and Purpose, has been vocal about her battle with anorexia, which began after her 2014 stint on "Dancing With The Stars." This week, she told HollywoodLife.com how her breakup helped cure her health struggles.
When she broke up with Blake Coward in 2016, Robertson recalled hitting rock bottom and realizing that she wasn't in a good place.
"For me, it was hitting rock bottom and it was a wake-up call. Honestly, it was the day that my boyfriend and I had broken up and it had nothing to do with him," Robertson recalled. "But it was just the moment that I was really broken and I was really upset. I remember that day."
She went on to detail the moment where she had trouble recognizing the young woman looking back at her in the mirror.
"I was like crying and I looked in the mirror and I literally couldn't even recognize myself because I actually saw myself for who I am and I actually saw myself for the first time," she said. "I believe, for who God created me to be."
Robertson revealed how her eating disorder began after she received attention and compliments for how great her body looked after the rigorous training in "Dancing With the Stars." She began to place her confidence in those compliments.
"Not that I even ever cared about my body or even thought twice about it, but all of a sudden, you have it. So many people are complimenting you," she recalled. "Everybody is like, 'Oh, my gosh. Goals.' You don't mean to but that can start to become what you identify yourself with."
Robertson's confidence began to suffer when her body began to change after the training ended.
"When that began to go, I think my confidence began to go, which was a really big wake-up call for me. That's when the eating disorder started of actually, no, this is not good," she revealed. "That's not who I am. That's what people have seen but that's not who I am. I had to shake that."
Robertson first revealed her eating disorder on her Live Original blog last year. She said praying to God about His standard of beauty helped her to shake the unhealthy mental image about herself.
"The day I prayed for the Lord to enlighten my eyes to see His standard of beauty, is the day my whole life changed," Robertson wrote. "But like I have said many times, in order to experience God's beauty, you have to exhale your ugly."