Sadie Robertson Plans to Call Fans on Her Birthday Sunday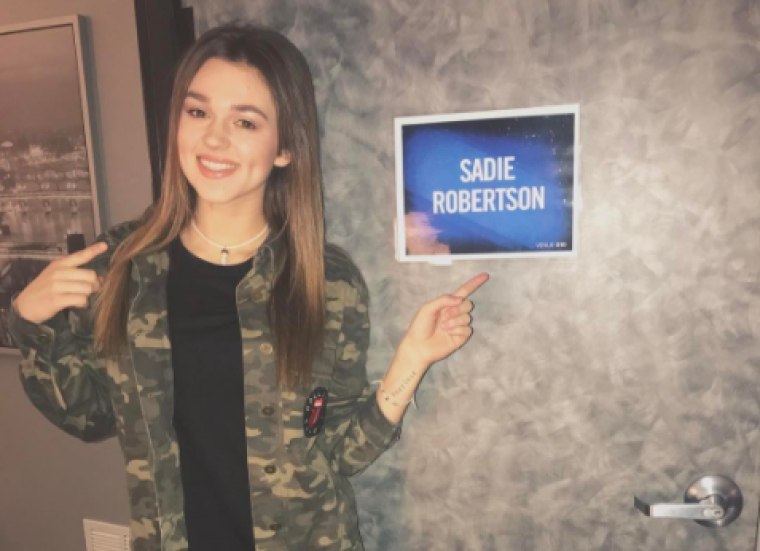 Sadie Robertson plans to celebrate her birthday by calling fans and announcing some big news.
Robertson, the motivational speaker and author who rose to fame on A&E's "Duck Dynasty," is going to be 20 years old on Sunday. She decided to celebrate with fans during a special birthday party that will be livestreamed for fans.
On her Live Original website, Robertson urged people to sign up for an opportunity to get a call from her.
"Sign up and Sadie will call you on June 11 to celebrate her birthday and you'll get a chance to ask her a question live," the call-to-action message on Robertson's website states. " Plus be the first to hear a big announcement from sadie & surprise guests. And win a chance to meet sadie in person."
While it remains to be seen who will be in attendance at the big celebration or what Robertson is planning to announce, she shared the livestream invitation with over 2 million followers on social media.
In a previous interview with The Christian Post, she spoke about the importance of using her platform to glorify God.
"I think the key to that is recognizing that it's not all about me, it's truly not. God gave me this and this is all about God," Robertson told The Christian Post. "I think if I would have came into this saying 'all of these followers are for me and these fans are for me,' then it would've been really difficult. I think I would've gotten lost in it all. But coming into it with the mindset of all these followers are for God, all of this fame is for God, it's not about making me famous."
While navigating fame as a teenager hasn't always been easy, Sadie insists that her family and fellow "Duck Dynasty" cast members have helped her remain confident in who she is.
"It is hard because you feel the competition, like you have to go to the next level and you feel like to get this lead in this movie, you have to do this. In reality, [people are] not staying true to who they are," she told CP.
"Whenever you try to be someone that you're not, that's really hard. You can get really confused and honestly, it's so crazy. So I'm thankful that I had a family that showed me that before I had to deal with it."