Sadie Robertson Reflects on God-Given Platform Ahead of 17-City Tour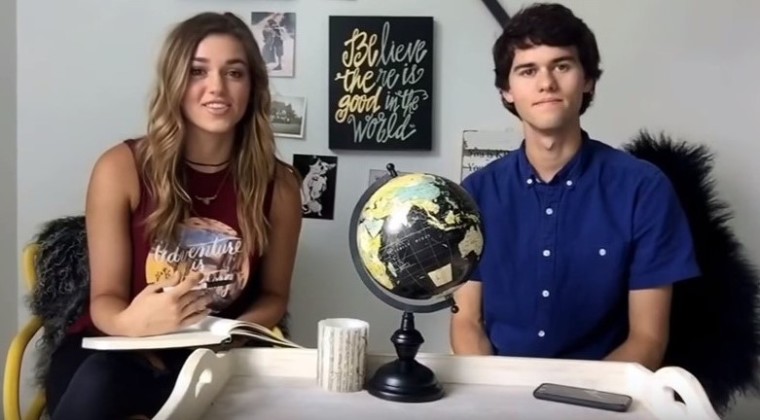 Four years after she first appeared on A&E's reality TV series "Duck Dynasty" with her family, Sadie Robertson is surprised that God has given her the opportunity to headline her own tour.
"Whenever I used to think, 'OK, what do I want to be when I grow up?' it was definitely not this," she told Rare. "I never thought this would happen to me."
Now, Robertson is gearing up for a 17-night nationwide "Live Original Tour" where she will be joined by her brother, John Luke, his wife, Mary Kate, cousins Reed and Cole Robertson, Reed's fiancée, Brighton Thompson, filmmaker Max Zoghbi, and his wife, Bonnie Kate, and Colorado movie theater shooting survivor Bonnie Kate Zoghbi to spread motivational messages to the masses for three hours each night.
The New York Times best-selling author of Live Original: How the Duck Commander Teen Keeps It Real and Stays True to Her Values will also feature performances by contemporary Christian rock bands Family Force 5 and Love & the Outcome.
While she is surprised to be given an opportunity to tour, the 19-year-old budding entrepreneur insists it is important not to limit God.
"Whenever you decide that you can't limit yourself and that God can do amazing things … he'll take you to places you never even thought you could dream," she said in the video interview with Rare.
"I remember praying when I was little, 'God just give me something, give me a platform, give me people to reach.' I would have never thought that he'd give me this platform or this many people to reach."
Still, Robertson insists she doesn't feel pressure to succeed in spreading her message of confidence to the youth of America.
"Honestly, I don't … because when I came into this, I was 14 years old … but I always knew that this would be something to glorify God," she told Rare. "My whole message is speaking confidence into the youth of America."
During an interview with The Christian Post last October, Sadie spoke about God having better plans for her life than she has for herself.
"I used to plan what my life would look like. Then I realized God will take you to so many bigger places than you can ever imagine, so why try to plan?" she questioned. "My plan, although it may have been a good plan, it wasn't as good as the plan that God had for me. I would have never imagined I would be at the places I am today or done things that I've done today."