Saeed Abedini Meets With Members of Congress Who Prayed for His Release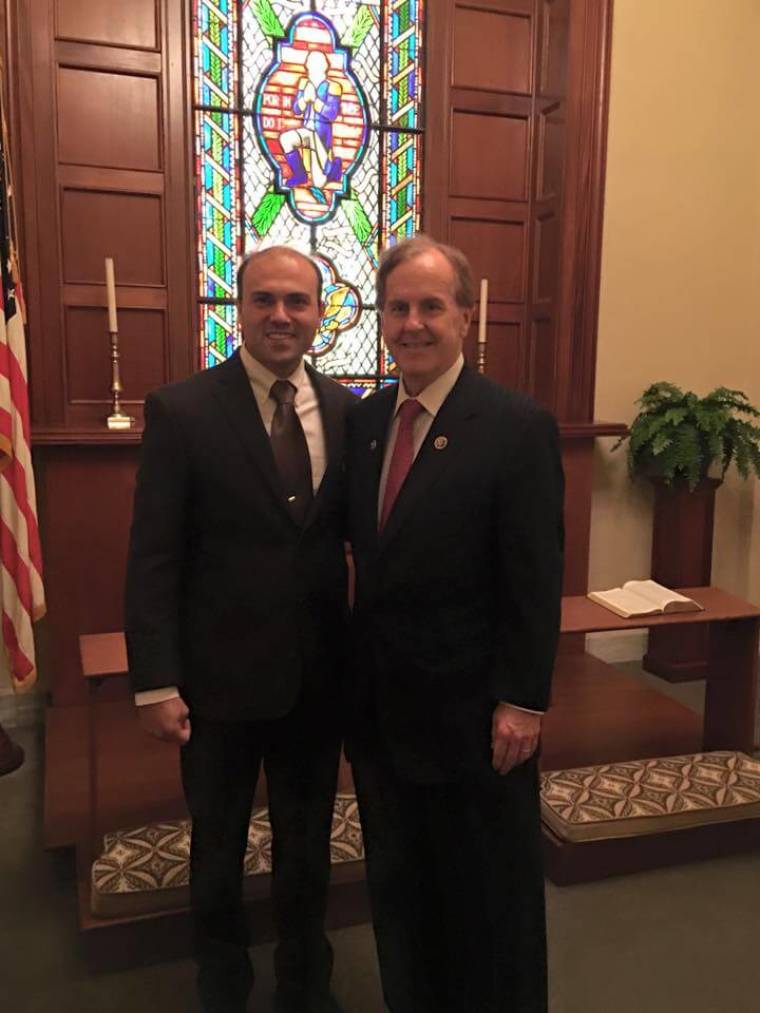 Pastor Saeed Abedini, who was released by the Iranian regime in January after being held hostage for three and a half years, met with and thanked a number Congressmen who advocated and prayed for his freedom.
"I was very honored today to meet some of our amazing congressmen and senators and warmly shake their hands, and thank them for advocating for me. Moreover, I was so overwhelmed to see the passion and heart for me in their eyes and hear that during their busy lives, they have prayed hours and hours for my release during the last four years," Abedini wrote in a message on Facebook Thursday.
"In addition, I have been blessed to be invited by Ambassador [Martin] Dahinden to attend an Iran mandate dinner at the Swiss Residence. The Embassy of Switzerland played an important role in my freedom," he added.
Some notable leaders from across the political and religious spectrum in the United States, including President Barack Obama and the Rev. Franklin Graham, spoke out for Abedini's release, putting pressure on the government of Iran to grant his freedom.
Parliamentary members from across several different countries also joined in efforts and signed letters to advocate for the pastor's freedom, as well as for religious freedom rights for minorities in Iran.
As Abedini noted, there were many lesser known voices in Congress who stood up for him which he has now had the opportunity to meet with. He listed their names on his Facebook page, alongside several photos of the meetings.
Abedini has posted a number of messages expressing his gratitude for the support and care he has received now that he is back home in Boise, Idaho, including his joy at being able to receive proper healthcare.
"Most people dread going to the hospital but when you have been imprisoned and have no access to a doctor, you actually get excited about seeing doctors and finding out if you are healthy," he wrote last week, noting that in Iranian hospitals he would get beaten in front of his mother instead.
The pastor, alongside three other American hostages, were released as part of a prisoner swap with Iran, in a deal that received mixed reactions by some top Republican politicians. While current presidential candidates, such as Sens. Ted Cruz and Marco Rubio, celebrated the release of the hostages, they blasted Obama for agreeing to the prisoner swap that entailed giving Iranian regime $1.7 billion in exchange for releasing four Americans, which Cruz said amounted to "negotiation with terrorists."