Saeed Abedini: Orlando Nightclub Attack 'Proves I Was Right,' US Must Limit Muslim Immigration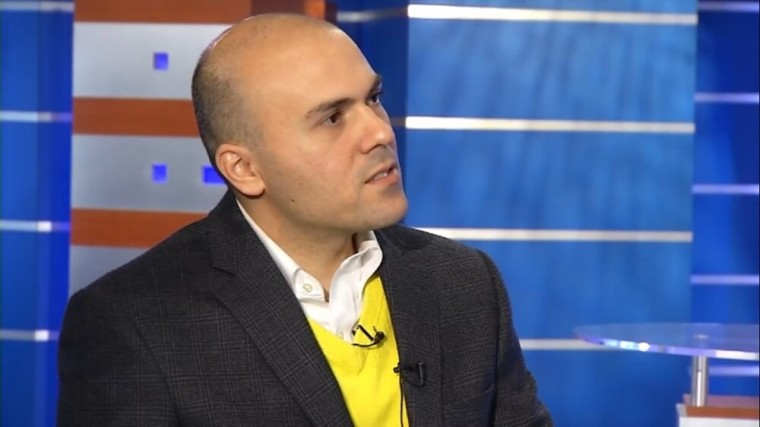 Pastor Saeed Abedini, a former prisoner in Iran punished for his Christian faith, believes the Orlando gay nightclub massacre on Sunday night has proved right his warning that the U.S. must limit immigration for Muslim people.
"Yesterday in my interview with BBC, I was asked about Donald Trump's speech on limitations for Muslim refugees, especially the ones from Syria that Obama wants to bring to the United States next year ... 100,000 Muslim refugees. Ted Cruz asked for U.S. police to be active in Muslim neighborhoods," Abedini shared on his Facebook page on Monday.
"They asked if I am OK with this or not? And my answer was yes, we need to limit Muslim Immigration into the USA, and we need police forces to be active in Muslim neighborhoods. It is a serious time in America. We are ripe for a terrorist attack," the pastor added.
He argued that if even 1 percent of all Muslim refugees are Islamic State soldiers, that would give terrorists the opportunity to attack Americans right on their own soil.
Abedini, a Christian convert from Islam who is back living in Boise, Idaho, after spending three and half years in prison in Iran, said a number of Iranian Muslims attacked him for his BBC Persia interview, insisting that Islam is a peaceful religion.
"And just a few hours afterward, we heard of the terrorist attack in the nightclub in Orlando, proving I was right," Abedini wrote.
"Our thoughts and prayers remain with the victims, survivors, and those touched by this terrible tragedy."
The gunman, Omar Mateen, who killed 49 people and injured over 50 others in what is the deadliest shooting in U.S. history, reportedly pledged loyalty to the Islamic State in a 911 call before the attack.
Reuters reported on Monday that Mateen, who was killed by police who stormed the nightclub, had been investigated twice by FBI agents in 2013 and 2014, after telling co-workers that he supports militant groups.
Mateen was also questioned about his contacts with Moner Mohammad Abu-Salha, a U.S. citizen who also had lived in Florida but traveled to Syria where he became a suicide bomber. But no evidence of criminal activity on Mateen's part was discovered.
Abedini said that America must find a way of preventing future terror attacks, instead of only responding to them.
In a previous statement, he warned that "if we don't reach Muslims with the love of Jesus Christ, they will reach us with the love of Allah, which is jihad."
Abedini insisted that it is a "lie" to believe that Islam is a peaceful religion, and wrote: "The Qur'an teaches that Muslims must fight and kill (Jihad) unbelievers. 'Wherever you overtake them' until 'religion is Allah's,' i.e. Islamic law rules all societies (2.Sura Al _Baqarah(Cow) 2:190-193). Regarding to the Qur'an's verse, Christians and Jews are included to make them Muslim or kill them in entire the world."