Saeed Abedini Says He Witnessed Christians Deny Christ to Stop Brutal Torture in Prison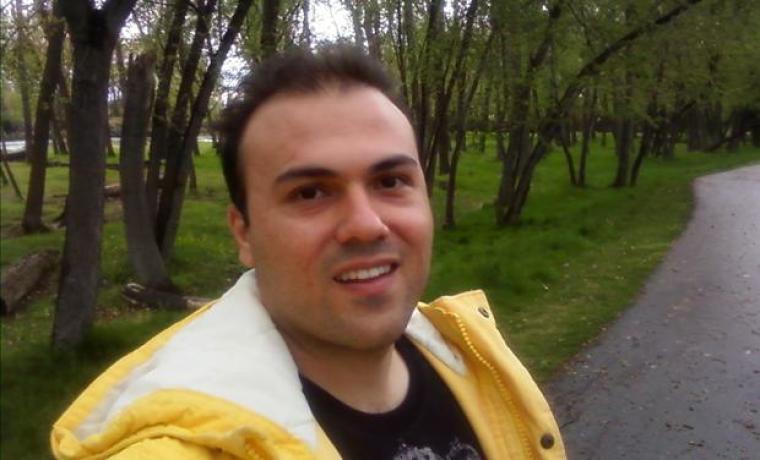 Pastor Saeed Abedini, who was held captive in an Iranian prison for three and a half years because of his Christian faith, says he witnessed some Christian prisoners turn to Islam to better their situation, while others refused to convert.
"During my time in prison, I saw so many religious and political prisoners who started out with very strong faith, thoughts and actions while going through so many changes in their country and world. I saw some Christian who were put in prison because they would not deny their faith and they kept doing their ministry," Abedini wrote Thursday on Facebook.
"But unfortunately, I saw some of these heroes of the faith weaken through the difficulties and hardships of prison. I heard One of the Christians prayed Namaz Islamic prayer to make his situation easier. Some ended up in a divorce. I saw some political prisoners who started obeying the Intelligence Police of Iran to get free or make their situation easier in prison," he added.
Abedini reflected that "we do not know how strong our faith really is until it is tested."
The pastor, an American citizen, was released as part of a prisoner exchange deal with Iran in January, in which four American hostages were also released, and has since returned to his home in Boise, Idaho, where he has been reunited with his two young children.
In a separate interview in February with CBN, he said he helped 10 inmates convert from Islam to Christianity during his first year in captivity.
"Ten of the prisoners turned to Christ the first year, so the prison found out, the intelligent police found out, and they moved me to another prison where the situation was worse," Abedini revealed.
Despite the numerous beatings and torture he endured while in prison, the pastor said he found opportunities to evangelize every time he was moved around by authorities to a new prison.
His efforts came with a price both for himself and other Christians who helped him, however.
"Every people [sic] who became Christian with me, they start torturing them, separate me from them and the last two years they make me completely isolated," Abedini said.
In another message on his Facebook page last month, the pastor noted that he found inspiration in Isaiah 53:7, which reads: "He was oppressed, and he was afflicted, yet he opened not his mouth: he is brought as a lamb to the slaughter, and as a sheep before her shearers is dumb, so he openeth not his mouth."
The American pastor said that the verse has been "on his heart."
"To know what our Savior on the cross went through for our salvation touches my heart deeply. Although I experienced some torture in prison, the thing I remember is that I could not speak for myself. He taught me to turn to Him instead of man," he wrote.
In his message on Thursday, Abedini said that Jesus calls on people to finish what they have started with Him.
"Our reward is waiting at the end of our journey. I started a ministry that had thousands of people but so many are not serving the Lord anymore because they did not calculate the price to walk this road to the end," he continued.
The pastor argued that although sometimes people want to blame others for causing them to fall away, each person has a responsibility to God.
"We should not turn back from God's calling on our life. Keep going, not matter what the circumstances. He is waiting at the end of this life's road to take your hand and say 'Well done, good and faithful servant,'" Abedini concluded.