Saeed Abedini: I Had No Voice in Prison, Was Tortured, but God Taught Me to Turn to Him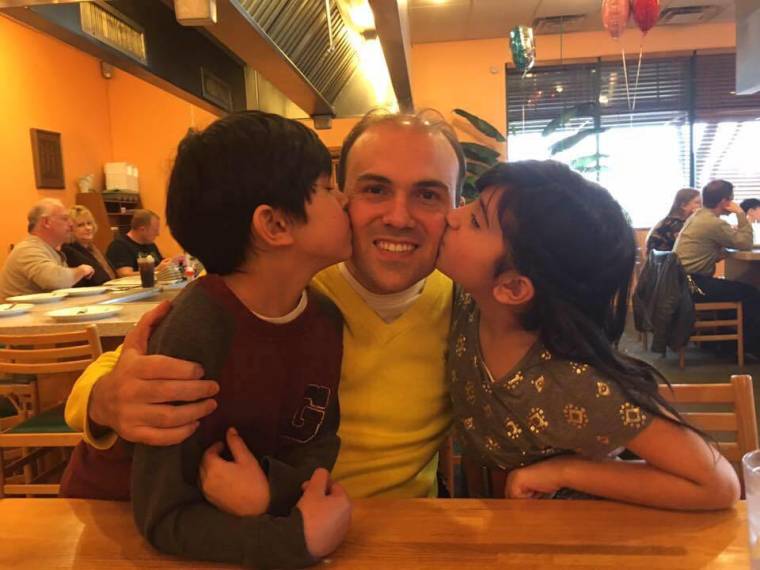 Pastor Saeed Abedini is sharing how he derived strength from God through prayer as he was being tortured in Iran, telling believers: "We are one in prayer. It is the most powerful thing we do."
Abedini, who held hostage for three and a half years in an Iranian prison for his Christian faith before finally being released, has been posting reflections on his Facebook page about his imprisonment.
On Monday he shared Isaiah 53:7, which reads: "He was oppressed, and he was afflicted, yet he opened not his mouth: he is brought as a lamb to the slaughter, and as a sheep before her shearers is dumb, so he openeth not his mouth."
Abedini wrote: "This verse has been on my heart today. To know what our Savior on the cross went through for our salvation touches my heart deeply. Although I experienced some torture in prison, the thing I remember is that I could not speak for myself. He taught me to turn to Him instead of man."
He continued: "And now I know that you all were my voice. I had no voice in prison. My prayer is that we will continue to be that voice for each other. We are one in prayer. It is the most powerful thing we do."
Hundreds of thousands of people around the world signed petitions and campaigned for Abedini's release throughout the years, joining together in a message to Iran's authorities.
The pastor was able to send out some letters thanking people for their prayers while he was still in prison, and has been expressing his gratitude now that he has been reunited with his children back home in Boise, Idaho.
In another Facebook post reflecting on John 15:5, he wrote: "As long as we stay connected to the Father, we will bear much fruit in our life, but how do we do that? There is only one way: Prayer and holding to the Word of God."
"We cannot walk in His Spirit without communication, and that communication is only through prayer and by staying in His presence so that we bear fruit. My prayer for myself and for you is that we would walk with Him everyday. Stay close to Him. Communicate with Him. Daily empty ourselves and surrender to serve Him," he added.
"Because without Him we can do nothing of value in this life. This is the way to personal revival."
In one of his first updates back home, Abedini spoke out about his gratitude at receiving health check-ups by American doctors, revealing that in Iranian hospitals he would be beaten in front of his mother instead.
"Most people dread going to the hospital but when you have been imprisoned and have no access to a doctor, you actually get excited about seeing doctors and finding out if you are healthy," he wrote last week.