Saeed Abedini Starting New Ministry to Bring Muslims to Jesus, Seeks Donations From 200 Supporters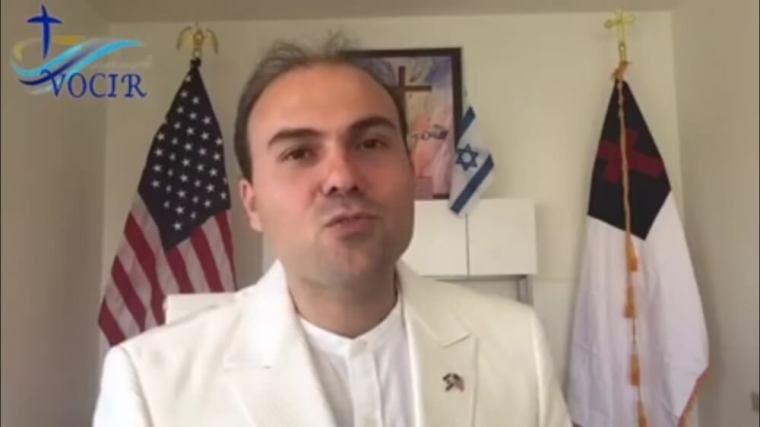 Iranian-American Pastor Saeed Abedini has announced that he's starting a new ministry looking to bring Muslim people to Jesus Christ, adding that he was told to do this directly by Christ 16 years ago.
"As you all know I was in prison for more than 3/5 years because Jesus met me 16 years ago and told me: 'I am coming back soon Go to preach my Gospel' and until today I didn't disobey Him and I will never disobey Him," Abedini wrote in a Facebook post on Tuesday.
The pastor spent three and a half years in an Iranian prison for his Christian faith, and became the subject of major campaigns by persecution watchdog groups who called for his release. Abedini was finally granted his freedom back in January when he and three other hostages were released after President Obama gave the Iranian regime $400 million.
Abedini returned to his home in Idaho to continue his ministry and now says that he wants to preach the Gospel to hundreds of thousands of people, but added that he needs financial support for his mission.
"I need to have 200 people in two months who can support my ministry monthly with donating just $20 each month to start. You can be one of them, especially if you prayed for me for years," he wrote earlier this week, with a link to his website for donations.
"I need your help to make Jesus known and I can't do it without your help."
In an update on Thursday, he wrote that he now needs 195 people to come on board and help fund his mission.
"Let's continue what God started with us," he urged.
"I know how we can reach Muslims by Christ," he said, noting that he has already helped point thousands of Iranian Muslims toward Christ.
Abedini argued earlier in September on the 15th anniversary of the 9/11 terror attacks that "Islam is from Satan," asserting that radical Muslims began a war on Christianity on that day.
He said in an evangelical video in Persian speaking to Muslims and Iranians that many Christian pastors are too afraid to speak the truth about Islam.
"Jesus wants to come to your heart, my Muslim friend, accept Him as LORD and SAVIOR of your life NOW, tomorrow is maybe late," the pastor urged.
Abedini also spoke at a Free Iran rally in New York City last week, condemning the government of Iran for its mass executions of prisoners, and vowed that God never forgets the cries of the regime's victims.
"God always stands with the victims. God sees all the tears, He sees all the bloodshed, and He never forgets any cry," he told the crowd in New York City.
"God is watching, He is seeing the brokenhearted," he added. "God is in control of everything. He is the one who is going to do His justice."