Saeed Abedini to Muslims: 'Islam Is From Satan,' Followers Started War on Christianity on 9/11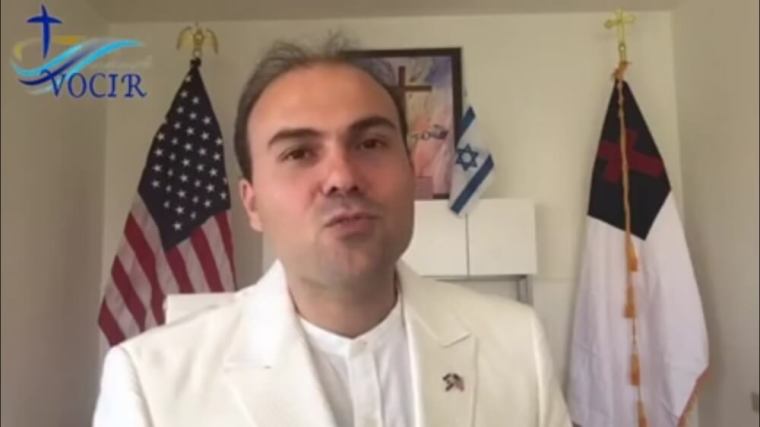 Pastor Saeed Abedini, a former American hostage who was held for three and a half years in an Iranian prison for his Christian faith, said on the 15th anniversary of 9/11 that Muslims started a war on Christianity with the terror attacks.
Abedini said that although most Christian pastors do not want to say it, Islam is a satanic religion that leads people astray.
"Fifteen years ago the shape of the whole world got changed forever and war between Islam and Christianity started by Muslims again," [sic] Abedini wrote in a Facebook message on Sunday.
"Still after 15 years every day people die because of the teaching of Qur'an and Islam," he added, referring to the global war on terrorism in the wake of the September 11 attacks, where close to 3,000 Americans were killed.
The pastor argued that even though Christians must "love Muslims" and their enemies, they must "declare to them and to the whole world" that Islam "is from Satan."
"We need to announce WE ARE IN THE WAR, I am telling to everyone, especially our political leaders," he said.
Abedini shared an evangelical video in Persian speaking to Muslims and Iranians, telling them that "Islam is from Satan, not God."
He further argued that most Christian pastors "don't dare to say it loud and clearly," because they are afraid.
Abedini insisted that he wants Muslim to be saved, as he was saved, and turn away from the Islamic faith.
"Jesus wants to come to your heart, my Muslim friend, accept Him as LORD and SAVIOR of your life NOW, tomorrow is maybe late," he added.
The pastor, who was released from prison in January and returned home to Boise, Idaho, has warned on a number of occasions that Christians must reach Muslims with the "love of Jesus Christ," or else Muslims will reach them with jihad.
"If we don't reach Muslims with the love of Jesus Christ, they will reach us with the love of Allah, which is jihad," Abedini wrote in May, and referenced the numerous terror attacks around the world carried out by Islamic extremists against Christians.
Some Muslim-American groups have said, however, that it's wrong to blame all of Islam for the atrocities committed by terrorists. The Muslim-American nonprofit group Sound Vision posted a billboard in Phoenix, Arizona, in August condemning the Islamic State terror group.
"We want our neighbors to know — we're colleagues and classmates and neighbors, and we want our neighbors to know that we don't approve of this at all. In fact, prophet Muhammad, peace be upon him, taught the exact opposite of what ISIS is portraying and we want everybody to know that,"Aneesah Nadir, a retired ASU professor and follower of Islam, said last month.