Saeed Abedini Unhappy Franklin Graham Did Not Invite Him to Persecuted Christians Summit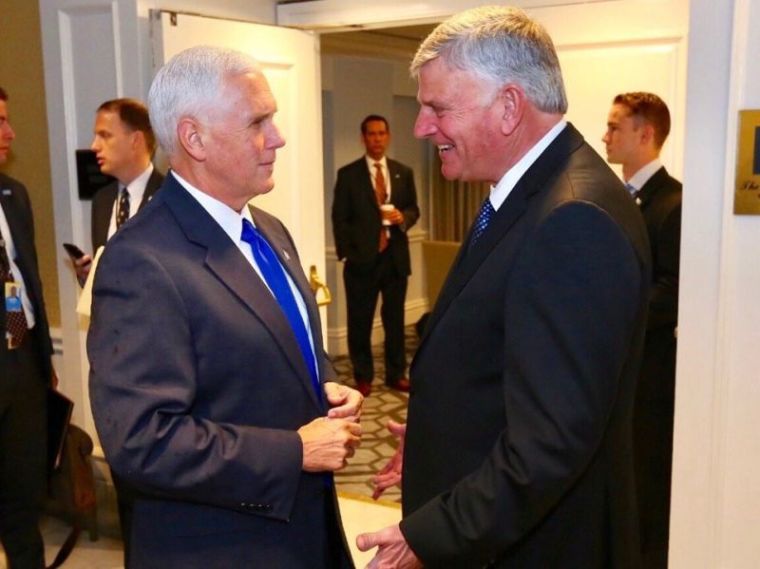 After publicly accusing him of not offering enough support and using his story for personal gain, controversial persecuted Christian figure Pastor Saeed Abedini has lashed out at Franklin Graham again for not inviting him to The World Summit in Defense of Persecuted Christians.
The summit, which is being convened by the Billy Graham Evangelistic Association from May 10-13 in Washington, D.C., is being attended by hundreds of church leaders and victims of Christian persecution from around the world.
On Wednesday, Franklin Graham, president and CEO of the Billy Graham Evangelistic Association and Samaritan's Purse, noted in his opening remarks at the summit that Christian persecution is now being experienced at unprecedented levels in some parts of the world.
"Today, our Christian brothers and sisters in many countries are facing persecution and martyrdom on an unprecedented scale. In fact, throughout the world the number of Christians facing hostility, persecution and even death is greater than any other time in history," he said.
"As it has been said, the persecution of one Christian affects us all," Graham added.
In a Facebook rant on Tuesday evening, however, Abedini who was imprisoned for more than three years for his evangelizing in Iran, complained that he was not invited to the summit even though he is still trying to recover from the trauma of what he was forced to endure.
"The Billy Graham Evangelistic Association is holding The World Summit in Defense of Persecuted Christians in Washington DC May 10th through the 13th. They advertise that they will be bringing together hundreds of church leaders and victims of Christian persecution from around the world and listening to first hand reports of their suffering. They are asking you to donate...Oh, and guess which persecuted Christian was not invited to speak?" he asked. "Six hundred people from 130 countries. And I'm not one of them."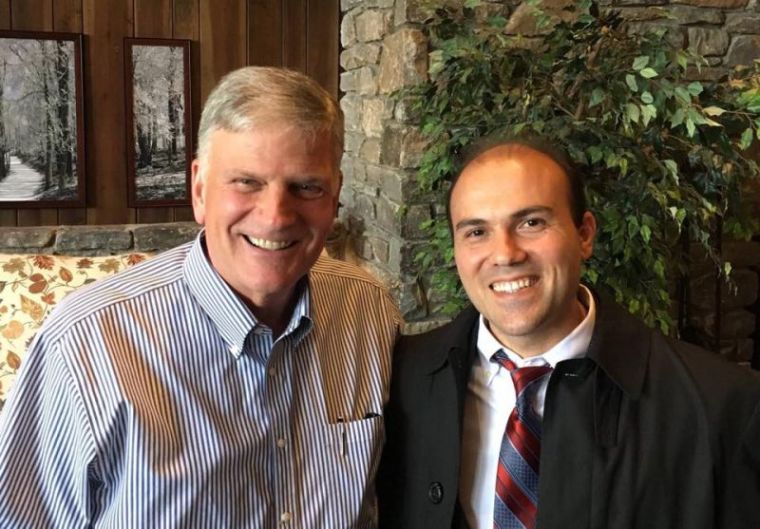 Abedini was placed under house arrest and later imprisoned for three-and-a-half years in his native Iran for participating in Christian home churches in 2012.
While imprisoned, his now ex-wife Naghmeh made many public appearances lobbying for her then husband's freedom, including giving a speech to the United Nations Human Rights Council in 2013. She also met privately with former President Barack Obama when he visited the ex-couple's hometown in Boise, Idaho, in 2015.
In November 2015, however, Naghmeh suspended her public advocacy for him, citing continued psychological and sexual abuse in her marriage, along with other allegations.
Then, 10 days after Abedini's release from prison in Iran in January 2016, Naghmeh filed for legal separation. She told Reuters that Saeed had threatened to end their marriage and that she had taken "temporary legal action to make sure our children will stay in Idaho" until the situation between them had been resolved.
In October 2016, Abedini filed for divorce from his wife. His divorce was finalized on April 6, 2017. Since then, he has been venting publicly on social media.
Mariam Ibraheem, a Sudanese Christian mother who faced persecution and was sentenced to death in 2014 for marrying a Christian, expressed disappointment over Abedini's public attacks. "This is not [what] the Bible taught us to do with each other," she commented to CP. "We are one body in Christ. Our message to the world is peace, love and forgiveness. If we did not do that for each other, that means we can't do it to anyone else."
Though he indicated last month that he would not spend anymore time venting about the matters on social media, on Tuesday, Abedini reiterated allegations of being used by Graham.
"They have ensured that I am totally isolated....Everyone thinks I am just bitter and angry. I don't know if any of you have been used the way I was so publicly, and by so many, in the name of Christianity. Can you imagine having so many people pretend to be for you, and then every single one of them acts as if you no longer exist? Every. Single. One," he wrote.
"At least in Iran, I knew who the enemy was. Here it was not so obvious. But the damage done is greater. In Iran they could only hurt my body. Here they have destroyed my soul. I feel so betrayed, so alone, and so very tired. And the worst part? Some of them will reach out to my family and say I am like Job. And yet none have come to comfort me. What kind of Christianity is this? To know a brother is in pain and not to try to provide healing," he continued.
"I said before and I repeat again, these people don't have any understanding of a persecuted life. I have been living with some of them and know them for years. Me and my family and people like us are the voice of persecuted churches not them. Some of them just wanted to get back to White House and they did it. Voice of persecuted has been silence for years."
In a statement to The Christian Post last month, Graham's public relations team dismissed Abedini's claims of being used.
"While he never raised money from others for Saeed or Nahgmeh, his ministry did provide funds to help Naghmeh travel and raise awareness for her husband's case, and to help her care for her two children and herself while her husband was unable to work and provide for them," Graham's spokesman, Mark DeMoss, said.
"When Franklin Graham first learned that American pastor Saeed Abedini had been imprisoned for his Christian faith in Iran in 2012, he did what millions of people around the world did — he began to pray for his release and for his family here in America. He also did whatever he could to draw attention to the plight of this pastor, including speaking personally to President Obama and President Putin about his situation and urging Christians around the world to pray for his release," he added.
DeMoss further noted that Graham would not publicly address the situation again.