Saeed Abedini: US Wouldn't Pay for My Flight Home After Spending 3 Years in Iranian Prison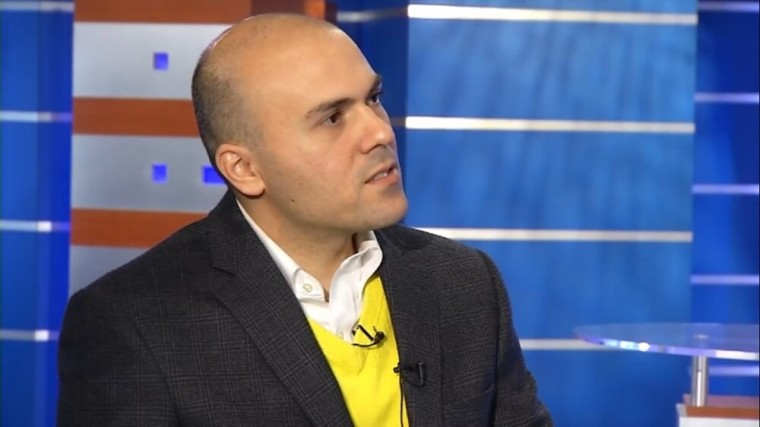 Iranian-American Pastor Saeed Abedini, who spent three-and-a-half years in Iranian prisons before being released in January, claims that the United States government wouldn't pay for a return flight home even though his family faced serious financial issues.
Abedini, who spoke at the Free Iran rally at the U.N. in New York on Tuesday, wrote an op-ed with the help of religious freedom advocate Lela Gilbert that was published by Fox News on Wednesday.
In the op-ed, the 36-year-old Idaho pastor said he feels like he and two other Americans held hostage in Iran were seen as nothing more than a "bargaining chip" to the U.S. government in its political dealings with the Iranian regime.
Abedini detailed how he spent his three-and-a-half years in detainment where he was frequently tortured. He said he was severely beaten, kept in solitary confinement for long periods at a time, and even suffered life-threatening internal injuries.
"Then, on Jan. 16, a prison guard roughly awakened me. Now what? I had been through so much violence and deception that I didn't know what to expect," Abedini explained. "I prayed and tried to calm myself, but remained uneasy, even when I was told that I was to be released and flown to America."
Abedini and fellow American prisoners Jason Rezaian and Amir Hekmati were driven from Iran's notorious Evin Prison in Tehran to an airport. Although everything was set on the airplane and the pilots were ready to take off and fly the prisoners away to freedom, there was still a matter causing a delay.
"At the airport, we waited while an Iranian intelligence officer talked on a cellphone just beyond our hearing," the pastor wrote.
Abedini recalls the intelligence officer telling him that "something has gone wrong" and that they were not allowed to fly away just yet.
"Instead, the three of us were led into a closed room — no windows, no way out, no further information. We guessed that the Iranian authorities were playing psychological games with us. Again. It was one of there favorite tactics," Abedini asserted. "After many hours, we heard the latest spin: Our plane couldn't take off until another aircraft had arrived. Something was also said about money changing hands."
Abedini explained that he never thought the U.S. would pay ransom in order to free political prisoners since their is a federal policy preventing the government from financing terror in that manner.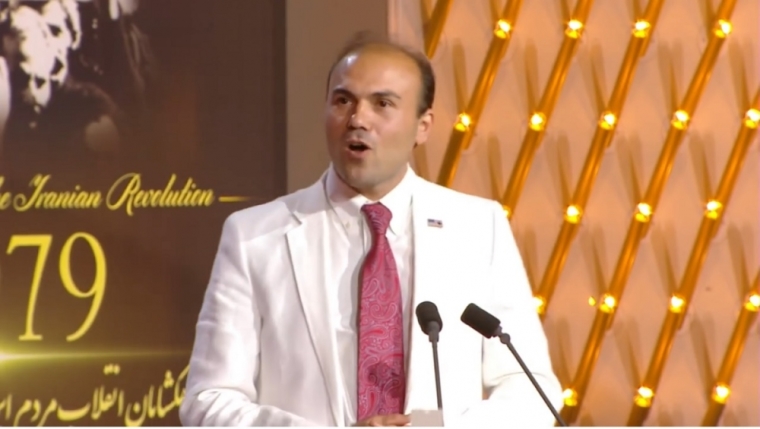 Although he wanted to be free and was concerned for his own well being, Abedini said he didn't want the U.S. to give money to the mullahs of Iran, which would allow them to continue to "torture thousands more people, maybe hundreds of thousands."
"Finally, after 20 hours we were led to a plane. We buckled ourselves in and I breathed a sigh of relief when the aircraft finally left the ground," Abedini said. "Only months later did I learn about the $400 million in cash that was loaded on the 'other' airplane."
"I knew some people involved in the process legitimately cared about me, but I also know the truth. I am not free because I am a U.S. citizen. I am free because I was useful for negotiations," Abedini charged. "And only for a brief moment in time. If I hadn't been useful I would still be there."
As Abedini's wife, Naghmeh, spent much of her time during her husband's three-and-a-half years in prison traveling the world to advocate for international pressure to be placed on Iran to release her husband, the family had no income when Abedini was finally set free.
Abedini said that when he was released, his family's financial situation was so bad that they were "virtually homeless." Although Abedini's flight left Iran, it took him and the other prisoners to Germany for medical treatment instead of the U.S.
"Yet I was informed when our flight from Iran landed in Germany that I would have to buy my own plane ticket back to the U.S.," Abedini explained. "They didn't even intend on helping me get home. Without the kindness of friends like the Rev. Franklin Graham, I would have been stranded in Germany. In spite of all I had experienced, I felt completely dispensable."
"How could so many people go to such great lengths, including a airplane full of $400 million in cash, and yet a plane ticket home for me was, as I was told, 'not in the budget?'" the pastor asked.
After being told by the government to pay for his own way home from Germany, Abedini said it was clear to him that he was nothing more than a pawn in the the "much larger political game" between the U.S. and Iran.
"And once that process was over, well, I nearly had to buy my own plane ticket home," he stressed.
Despite being free, Abedini wonders how the cost of his freedom will impact others who refuse to accept Iran's authoritarian regime.
"Now for the rest of my life I will wonder if my freedom has made it financially possible for Iran to abuse and imprison countless others — those like me who reject their radical theology and dictatorial oppression," Abedini asserted.